HMH Publications | Aircraft in Detail #001: Jaguar
Reviewed by Kevin Williams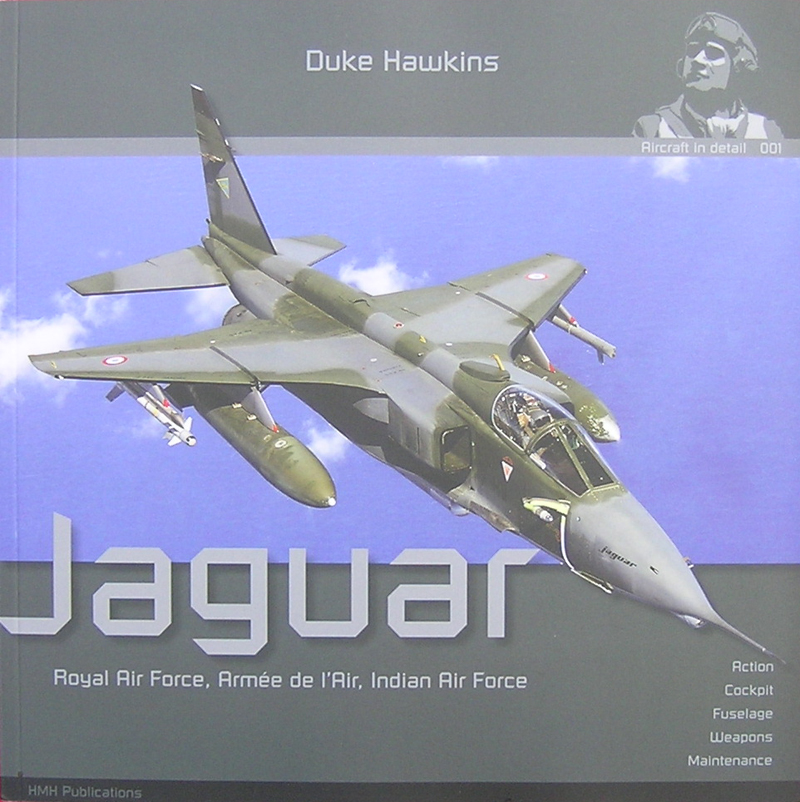 Publisher: HMH Publications
Author(s): Nicolas Deboeck, Robert Pied
Publishing date: 2018
ISBN: None
The next volume up from HMH that I'll be taking a look at, is actually the very first book published by HMH, on the Sepecat Jaguar. Sent to me for my own library and to review for the site as well, by our own Nic Deboeck (also a co-author of the splendid Daco book, Uncovering the Lockheed Martin F-16A/B/C/D), my first impression upon thumbing through the book was very, very favorable indeed, as it's chock full of wonderful high resolution detail photos of the sleek Jaguar, just what the doctor ordered, and will prove especially useful if and when we ever get an injection molded Jaguar in 1:32 scale.
This particular book (No. 001 in the series), obviously deals with the Jaguar, and it's geared toward both modelers and aviation enthusiasts alike, being very much a detailed, walk around overview of the type, and I, for one, am thrilled silly about that.
Photo Samples
---
As I've now come to expect, this volume is just spilling over with wonderful, crystal clear photos of many areas of the Jag. Up until now, the Squadron/Signal "in Action" book and Aeroguide volumes were pretty much all that were really available (with a few minor exceptions), and while adequate in their own right, are far surpassed by this volume, which to me, has now been set as the benchmark standard reference work for the Jaguar.
The myriad photos obviously form the backbone of this book, and for me, this is a true blessing, as I can never seem to get enough details, and this book is just chock full of them.
Even if you have just a passing interest in the Jag, you can't go wrong with the purchase of this book. In fact, if you're a fan of the aircraft, as I most certainly am, I don't see how you could not want to purchase it.
Note
I've come to the realization that I've been giving erroneous authorship details in my last few HMH reviews, and have corrected that oversight with this volume, as well as several of the others, giving credit where credit is truly due. My sincere apologies, Nic, I'll be more careful in the future.
Summation
On a scale of 1 to 10, I'd rate this book as a solid 10, no question about it. Topping out at over 80 pages, it's packed wall-to-wall with details, details, and more details, and is therefore highly recommended.
For all "Jag" fans out there, this volume is imply a "must-have" reference title.
My review copy compliments of Nicolas Deboeck and HMH Publications. Thanks a ton, Nic, it's a truly awesome piece of reference work, and one that I will truly treasure.
© Kevin Williams 2019
This review was published on Sunday, September 22 2019; Last modified on Friday, December 03 2021