Elan13 Miniatures | EL95 Luftwaffe Pilot with dog WW2 75mm 1/24
Reviewed by Iain Ogilvie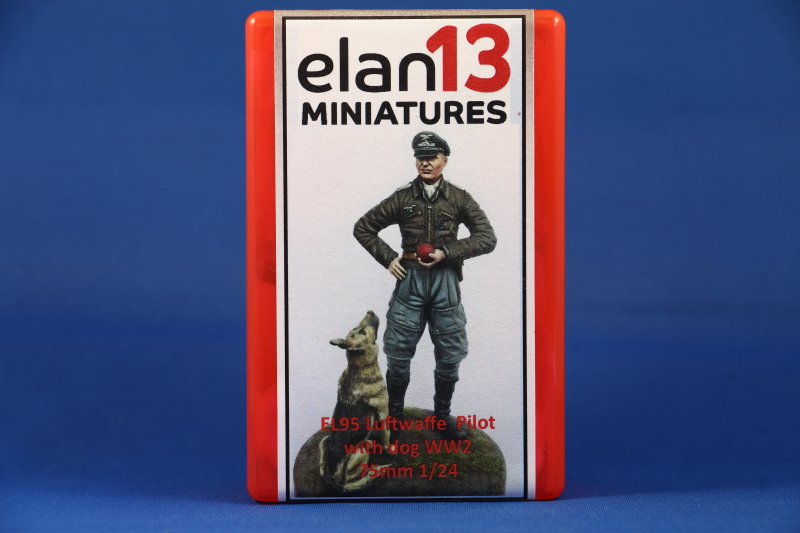 This simple resin figure, with acompanying German Shepherd, comprises 6 parts, contained in two separate self-closing bags, packed in 'bomb proof' plastic boxes with expanded polystyrene nuggets to ensure that the figure arrives un-damaged at its destination. As with the other Elan13 figures, absolutely top marks for packaging!!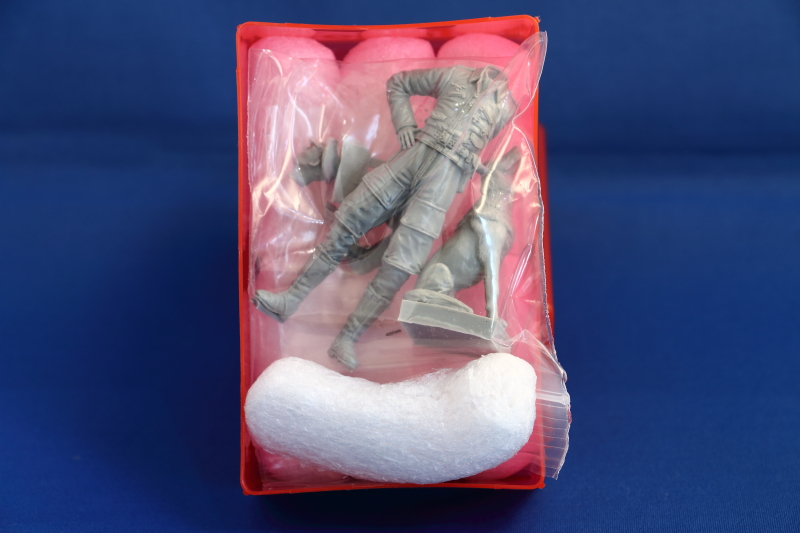 Sculpted by Elan13 owner Robert Lane (with Box Art figure painted by Edward Sage) the figure portrays a Luftwaffe pilot and his dog, with the dog waiting for his master to throw the ball.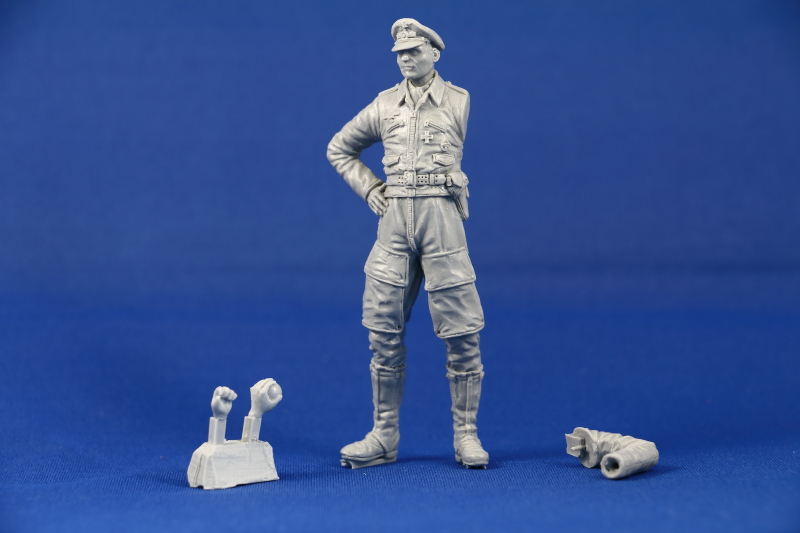 ---
Casting is pretty clean and detail is excellent - will give hours of fun wielding some fine brushes and a steady hand!>
Assembly will be very straightforward, with no/minimal pour stubs and excellent fit.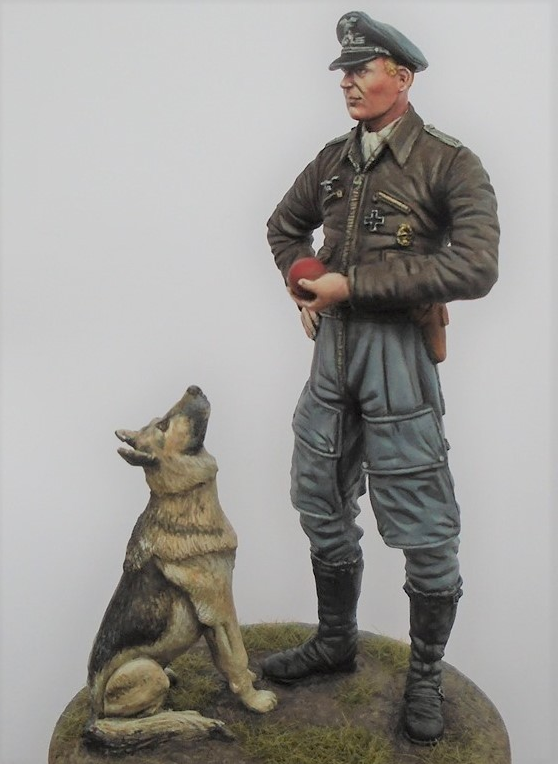 Above photo of the assembled and painted set from the Elan13 website.
No painting instructions are provided apart from the box art - photo's of a painted figure can be seen on the Elan13 Miniatures website.
Conclusion
A lovely figure and German Shepherd - wonderfully animated and moulded.
A great little piece on its own, or combined with your favourite 1:24th Luftwaffe fighter of choice.
Available from Elan13 Miniatures at £20.00 plus postage.
Our thanks to Robert Lane for the opportunity to review this new figure.
© Iain Ogilvie 2019
This review was published on Sunday, October 13 2019; Last modified on Sunday, October 13 2019