Elan13 Miniatures | EL98 British Pilot Italy/Mesopotamia WW1 1:32 Scale
Reviewed by Iain Ogilvie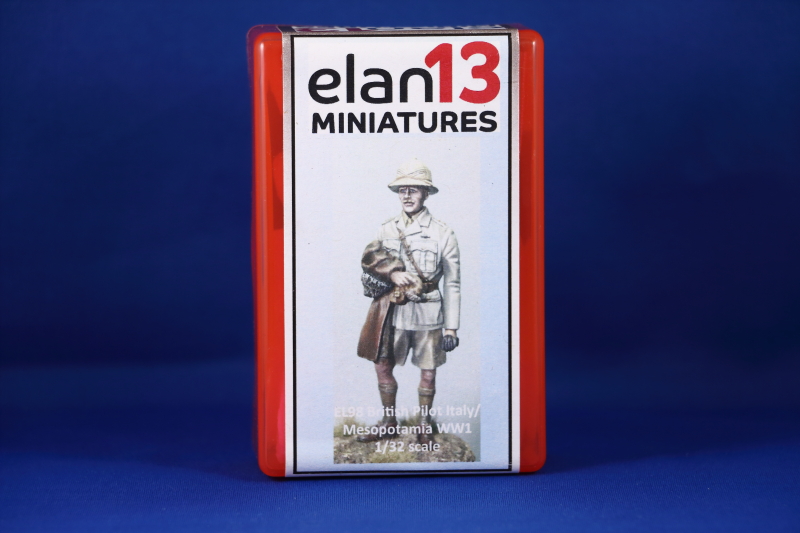 Now this is an interesting figure and one I'm looking forward to painting; a British/Commonwealth pilot in tropical dress, complete with pith helmet.
Sculpted by Elan13 owner Robert Lane, the figure would make a great companion to many of the Wingnut Wings kits that portray British aircraft operating in the Mediterranean and Middle East theaters, both during the First World War, as well as the inter-war period with some minor modifications.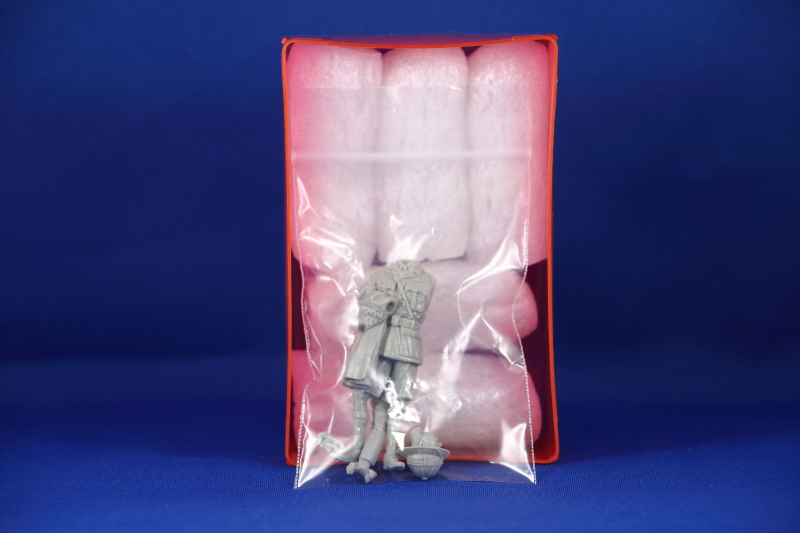 This simple resin figure comprises 4 parts, contained in a self-closing bag, packed in a 'bomb proof' plastic box, with expanded polystyrene nuggets to ensure that the figure arrives undamaged at its destination. Absolutely top marks for packaging!!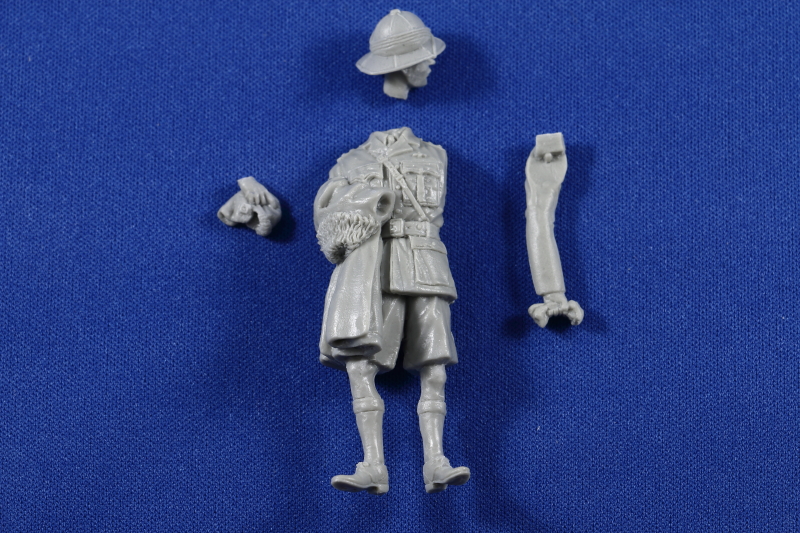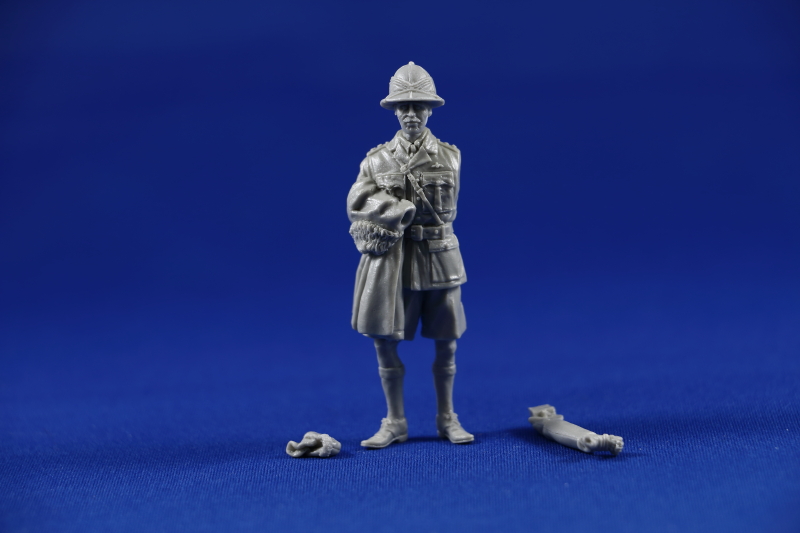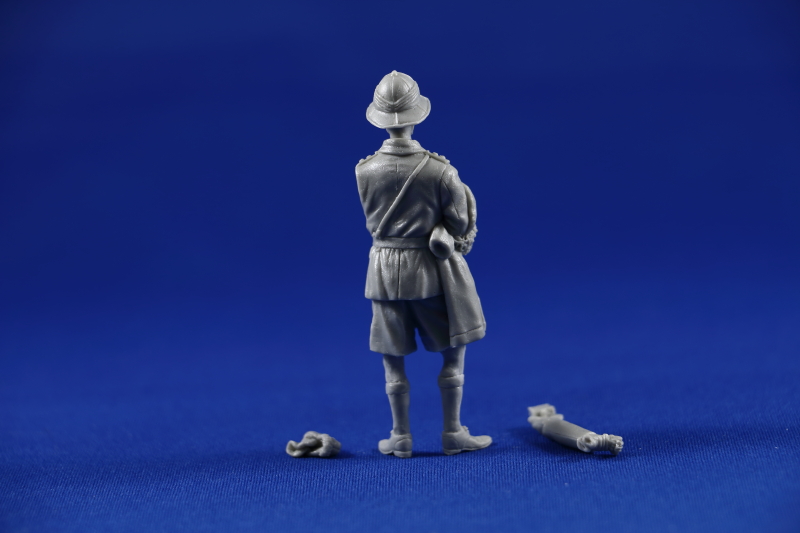 As you can see, casting is pretty clean and detail is excellent.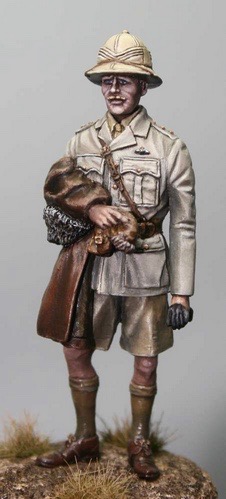 No painting instructions are provided apart from the box art - photo's of a painted figure can be seen on the Elan13 Miniatures website.
Conclusion
Another really useful figure from Elan13 - and I have an early post-war subject I'm itching to build that will work beautifully with this figure...
Our thanks to Robert Lane for the opportunity to review this new figure.
© Iain Ogilvie 2020
This review was published on Sunday, January 05 2020; Last modified on Monday, January 06 2020