Videoaviation | 197632: 1/32 SUU-30 (CBU-54) B/B
Reviewed by Ray Peterson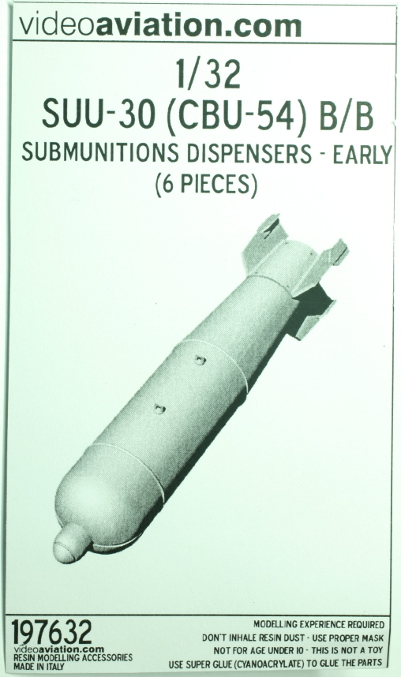 Another release by Videoaviation is this nicely done set of SUU-30/CBU-54 B/B Submunitions Dispensers, early version.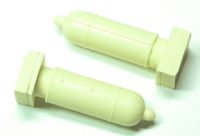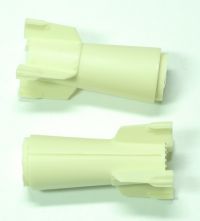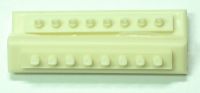 ---
The set includes enough for six well detailed bombs. There are twenty-eight beautifully cast resin parts, including four extra of the tiny support loops. The extras are welcome as the carpet monster is probably licking their chops over the tiny parts. You may decide to replace these with very fine wire placed in pre-drilled holes if you decide you want to make them carry the weight of the bombs or are worried about bumping them.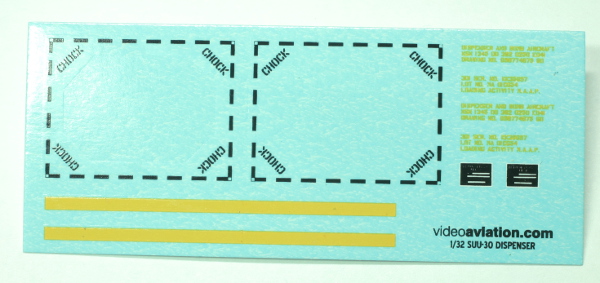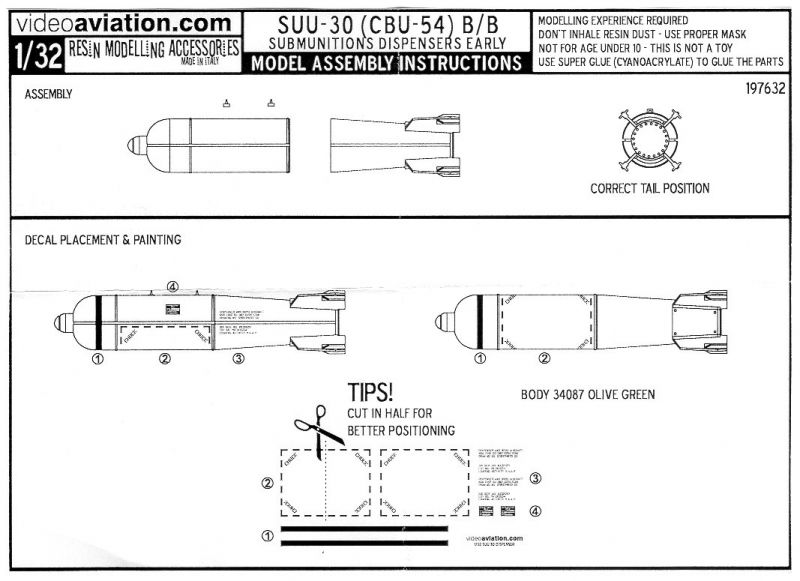 There is also three small sheets of decals included with the stencil markings. A small sheet of instructions is bagged along with the resin parts. They include assembly instructions and decal placement instructions. It gives the body color as Olive Green. Check your references!
I don't have a good set of dimensions to check the accuracy of the set, but the bombs look very good in shape when compared to photos.
They will look really fine hanging from your modern ground-pounders.
Highly Recommended.
Order direct from VideoAviation.com. Courtesy of my aching wallet.
© Ray Peterson 2019
This review was published on Sunday, December 29 2019; Last modified on Monday, December 30 2019