ANYZ | AN012: Spark Plugs (1/32)
Reviewed by Kevin Futter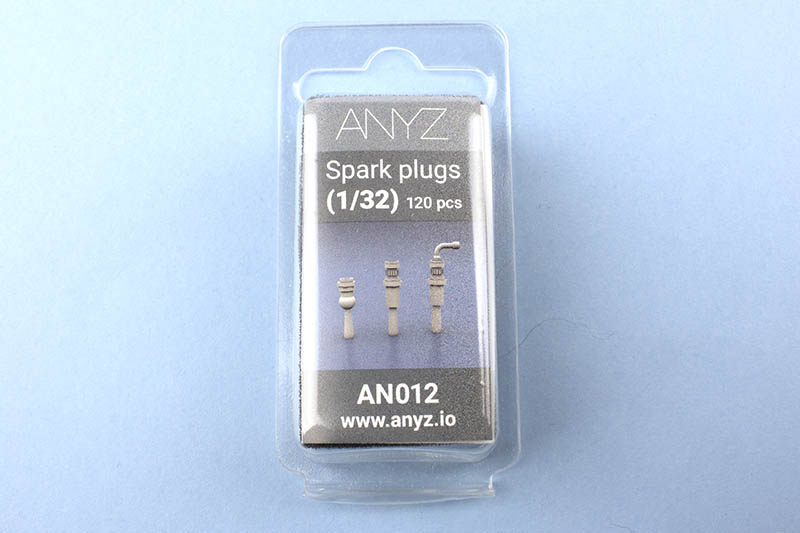 ANYZ is a relatively new firm operating out of Germany, and producing a range of aftermarket resin and decal accessories. The company's catalogue largely features generic utility products, and in this review we'll be taking a look at set AN012, which features engine spark plug sets in 1/32 scale.
The set contains 120 parts in all, covering two different spark plug types (listed as TYPE 1 and TYPE 2 respectively). I believe the parts are 3D-printed in resin, and are housed on a platform of the same material: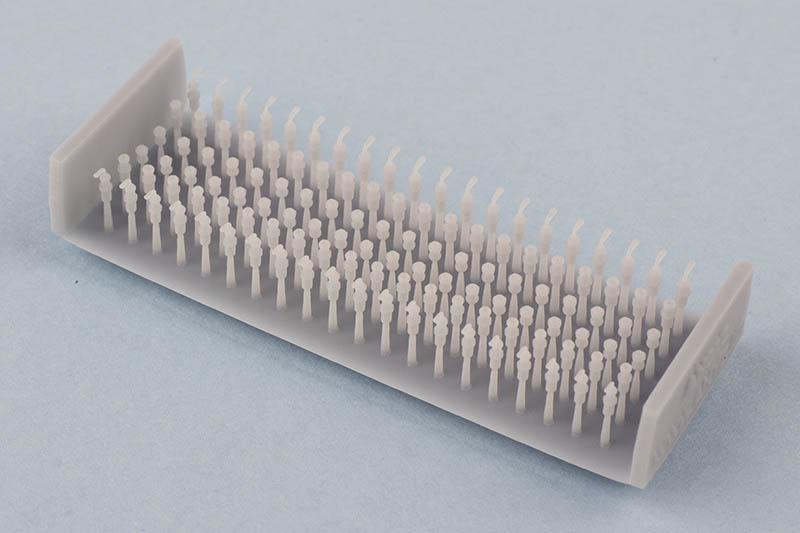 As you might imagine, these parts are tiny even in 1/32 scale, and quite difficult to photograph clearly. Each piece is mounted on a small vertical pillar of resin, and removing any from the inner rows will require their outer counterparts to be removed also; I think access to the inner parts would be impossible otherwise.
Inside the package there is also a tiny sheet of instructions, showing that while the Type 1 spark plug is a single part, the Type 2 spark plugs are made up of two individual pieces. The latter can be brought together at varying angles to suit the project at hand: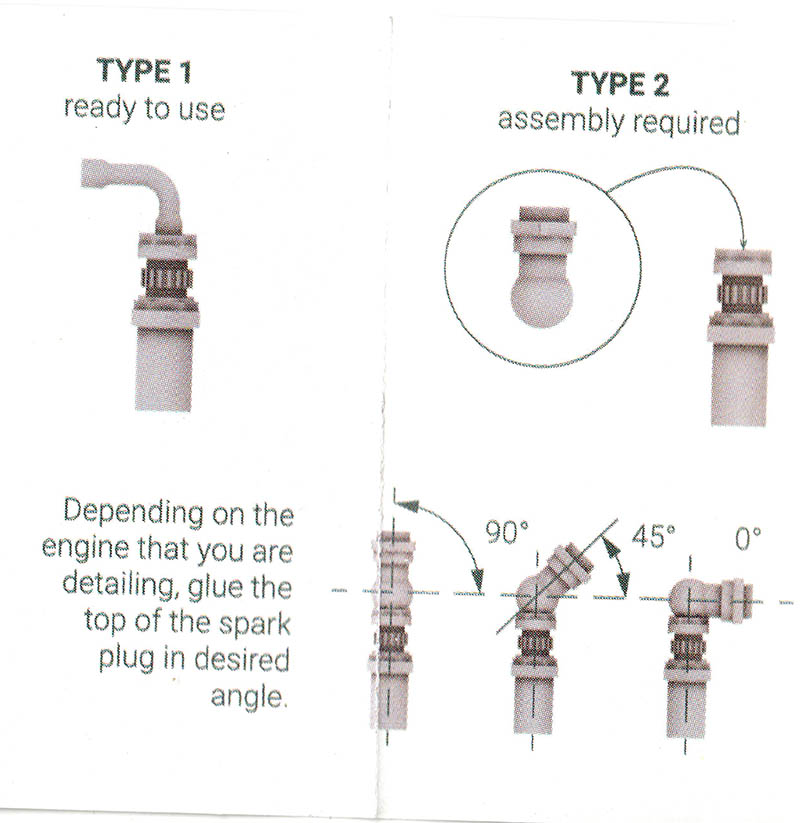 Being so tiny, the small hooked piece atop each Type 1 part is quite fragile, and I managed to break several off while handling the set for photography. I deduce that there should be parts for 40 of each type in the set, which should keep you going for a project or two.
Note that there's no suggestions included about what engine types these spark plugs are suitable for, so you're reliant on your own references for that. And dare I say that in the spirit of representation over replication, I suspect you could use them anywhere that sparks plugs are required in this scale.
Conclusion
As utility accessories go, this one is rather specialised, but when you need to detail your engine with spark plugs, it has what you need. The main downside is the inherent fragility of the Type 1 parts, so due care will be required when handling the set. Otherwise, the challenge will be in using them and not losing them!
Thanks to ANYZ for the review sample.
© Kevin Futter 2020
This review was published on Saturday, January 25 2020; Last modified on Saturday, January 25 2020