Voyageur | Super detail set for the Hasegawa Ju 87G
Reviewed by James Knaus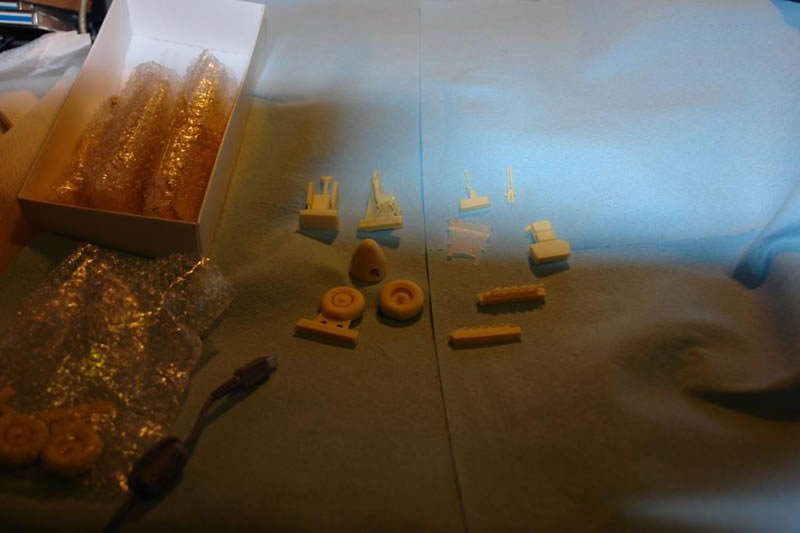 Voyageur has just released a super detail set for the Hasegawa Ju 87G and also separate sets if you dont need everything.
What you get for $87.00 is a new gun with turned aluminum barrel and an incredible flash suppressor turned and drilled in brass. It comes with 2 rounds in case you want to display them.To round it out the ammo trays are photo etched metal complete with working hinges and wiring in PE. I think I will sub real wire because it is rounder.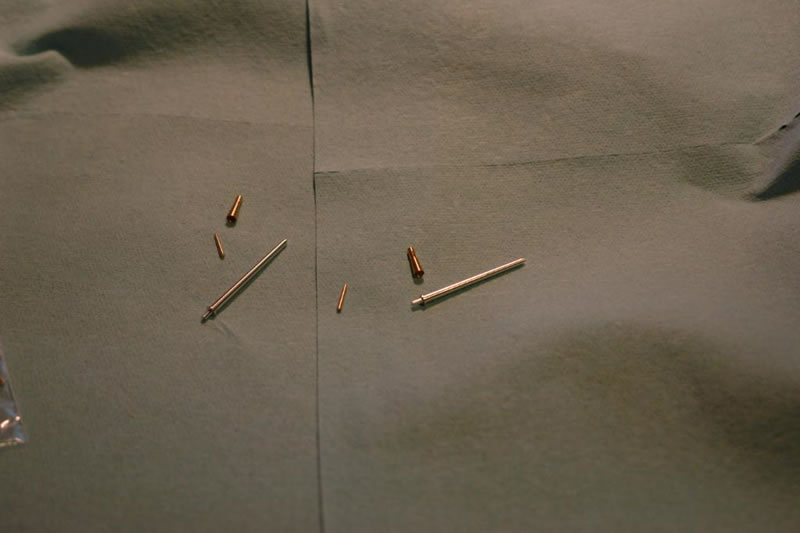 Next is a turned brass Pitot Static tube which again is very nice. It even has the pitot hole in the end. Moving on there are 2 styles of resin wheels, ribbed and smooth.
A new propeller Spinner and blades very nicely detailed in resin are next. The various radiator details and prop hub are done in PE.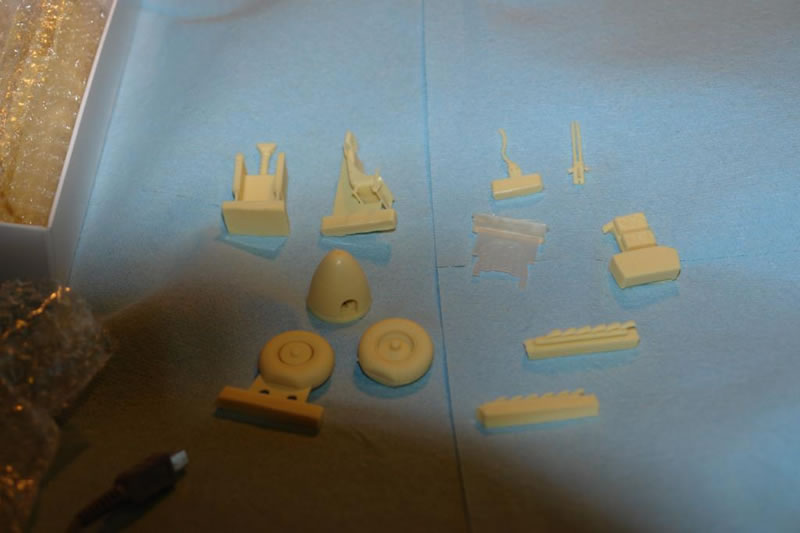 A new air intake door and extra armour are provided in PE. To finish up the external we get a new rudder and tail planes. The elevators are positionable and the PE actuators come in different positions so you can get it just right. All actuators are PE.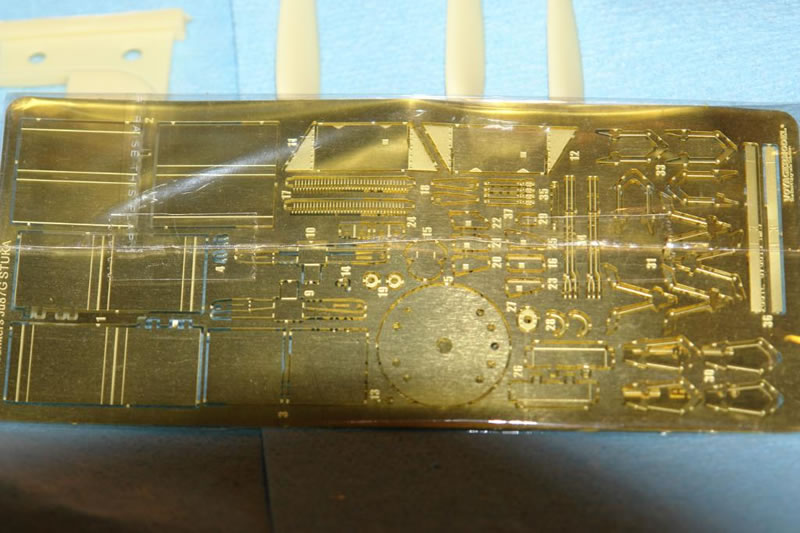 Moving inside we have resin floor and sidewalls with all of the wiring and bits and pieces in the right pace. It is very crisp and easy to remove from its attachment block. The floor and sidewalls are direct replacements for the kit floor and sidewalls. The radios and ammo containers are also nice crisp resin replacements. The rear seat used the kit basket and a PE scissor mount that looks very realistic. The rudder pedals are PE and swing on a plastic bar (also included). New framing for the canopy and new gun sights and mount in PE. The guns are so so I think and also i resin. The seat is very nice with a well done cushion. The seat belts are all PE. The replacement instrument panel is clear resin with an acetate backing.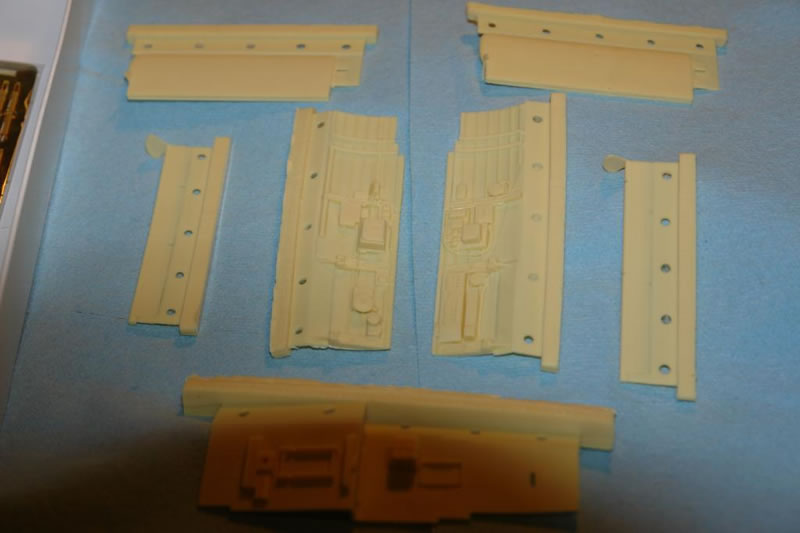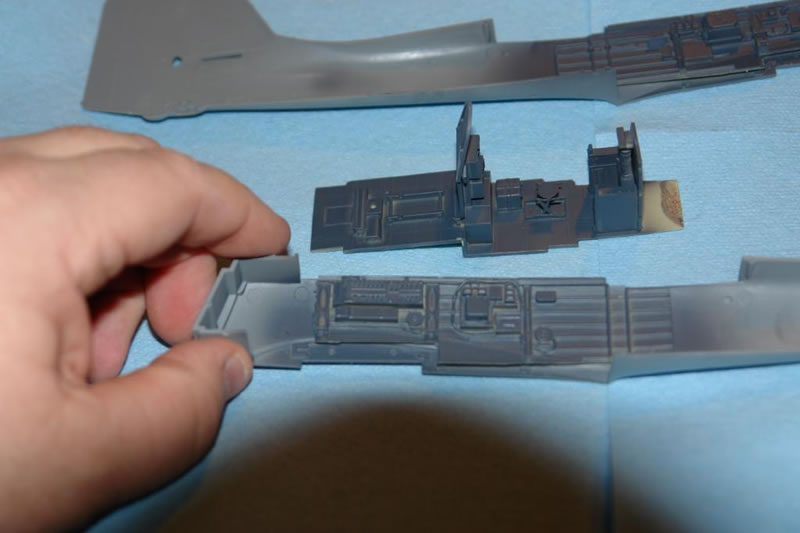 All in all very crisp and well done. I have bought the individual kits from Sprue Brothers to use in my Ju 87D-1. When I am able I will post some pics so you can see how it looks. I did wash it in soapy water so the paint would adhere better and after dry fitting it looks super.
OOPS forgot, it also has resin exhausts.
I got the full set from Lucky Models and the individual sets from Sprue Brothers. Hope this is of some interest and or use to you all.
© James Knaus 2008
This review was published on Saturday, July 02 2011; Last modified on Saturday, June 03 2017