Fantasy Printshop | FP-1130 Current Luftwaffe Insignia
Reviewed by Iain Ogilvie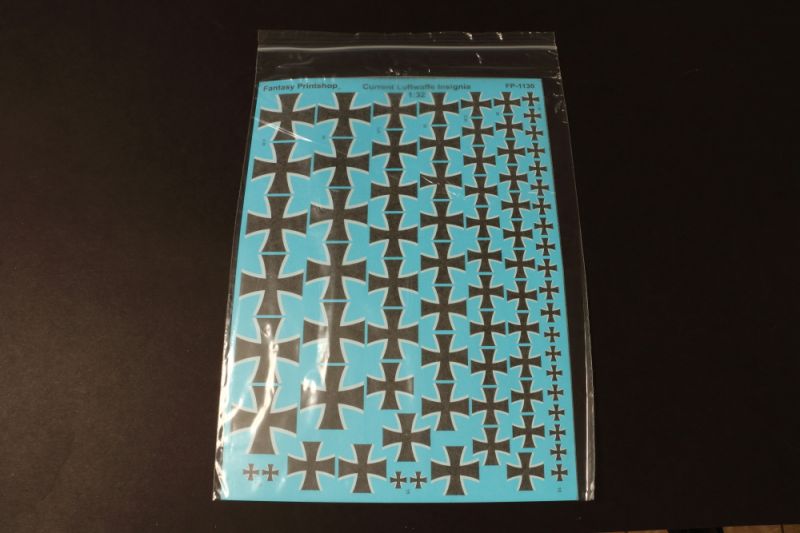 This new sheet from Fantasy Printshop provides a variety of 1:32 Modern Luftwaffe crosses, in a variety of sizes.
Quality appears top notch, as we've come to expect from Fantasy Printshop, with good colour density and perfect register, along with a thin and absolutely minimal varnish layer.
In addition, printing on a blue ground is always a plus to this reviewer - far easier to see the whites of their decals!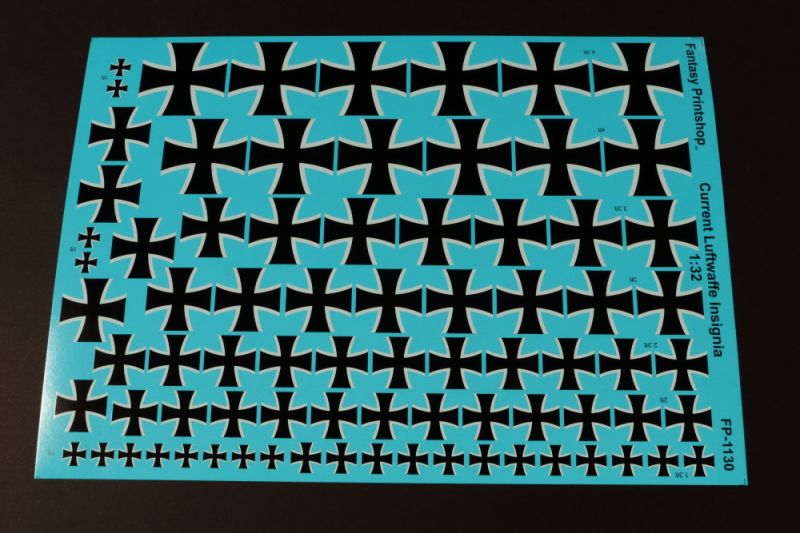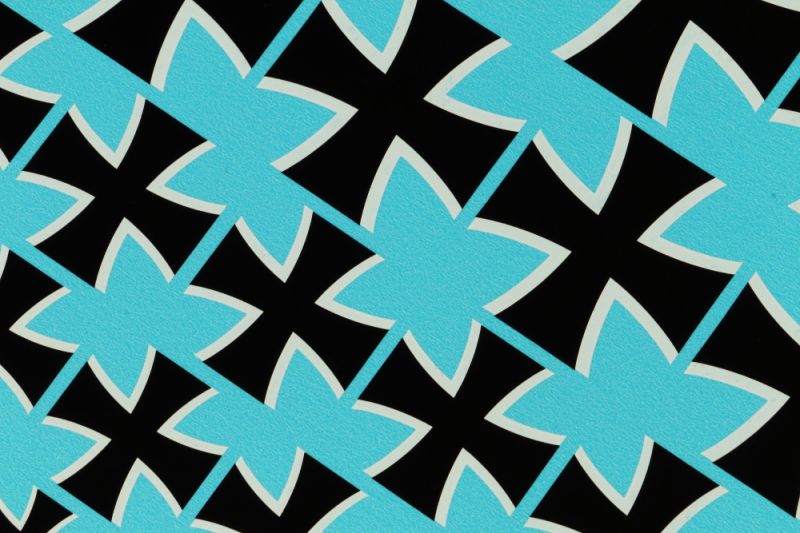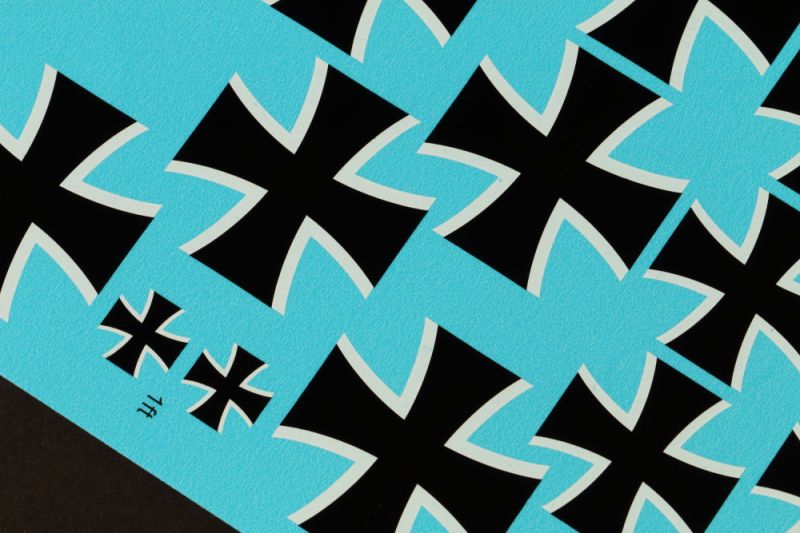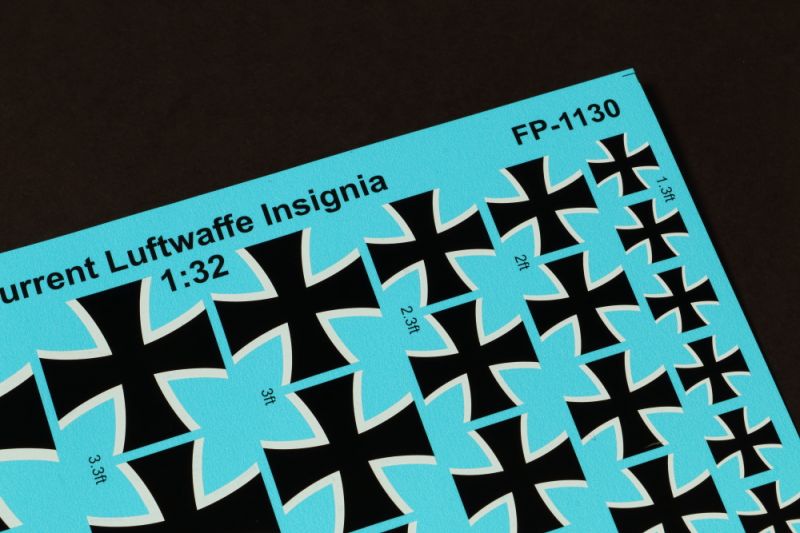 Interestingly, the sizes given are in feet - I would have thought metric dimensions would be more suitable - but you get the following sizes: 1', 2', 2.3', 3', 3.3',4' and 4.3'.
Conclusion
A really useful sheet - I've lost count of the number of kits of modern Luftwaffe subjects over the years where the national markings decals have been below par, so these provide ideal replacements. They will also be useful for those of us that enjoy coming up with different schemes for our models!
Recommended!
Availability
This sheet is available directly from Fantasy Printshop.
Review sample courtesy of Ray Horwell at Fantasy Printshop.
Iain
© Iain Ogilvie 2020
This review was published on Sunday, May 17 2020; Last modified on Sunday, May 17 2020