Fantasy Printshop | ED-32125: William Tell F-4C Phantom 1976
Reviewed by Kevin Williams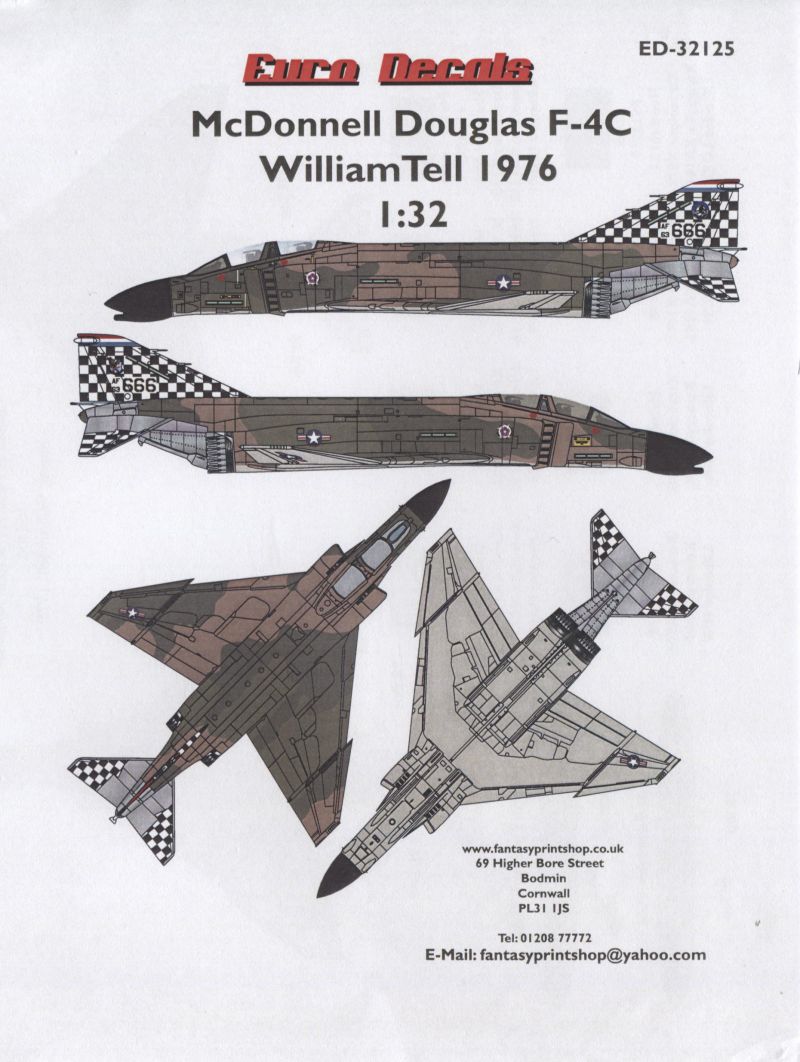 Fantasy Printshop is a UK-based decal producer that not only sells its own range of decals, but also provides the decals for other manufacturers such as Alley Cat and airscale.
As this is obviously a specialty sheet, this package provides the necessary markings to duplicate one specific F-4C from the William Tell meet of 1976; aircraft number 63618 (though instructions refer to aircraft 63666, and both decals and instructions/illustrations refer to the same ED-3125 decal number), so 63618 is what you really get here. Scheme is a rather typical overall SEA version, with the obvious exception of the rather spiffy gunnery meet/competition markings.
As is typical of a sheet of this nature, dealing with one specific aircraft, all unique markings that identify this specific bird are included, but that leaves the rest (stencils, slime lights and whatnot), to be sourced elsewhere, quite expected of this single aircraft approach.
Decals appear to be reasonably thin, and color registration/density appears to be perfect throughout. Markings are supplied on two sheets, one with the checkers (black only) for the tail surfaces, with plenty of spares also provided (a real nice touch) while the other sheet contains badges, tail stripes and national insignia.
Sheets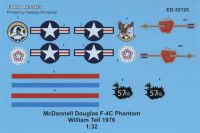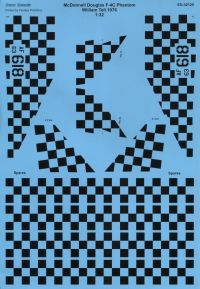 ---
Color guide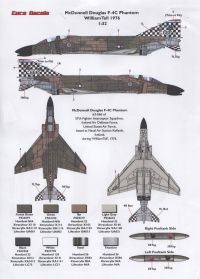 ---
A nice color guide is also provided, identifying all of the colors of the exterior, and if used wisely, will no doubt assist in pulling off a quite realistic looking machine.
Conclusion
As I see it, this is a rather handy sheet from which to produce a great looking Rhino, one that deviates from what otherwise is the norm, and I, for one, can really appreciate that.
Thanks to Fantasy Printshop for the review sample. Please see the product page on their website for purchasing information.
© Kevin Williams 2020
This review was published on Wednesday, July 08 2020; Last modified on Wednesday, July 08 2020