LukGraph | 32-26 de Havilland DH.89 Dragon Rapide/Dominie
Reviewed by Iain Ogilvie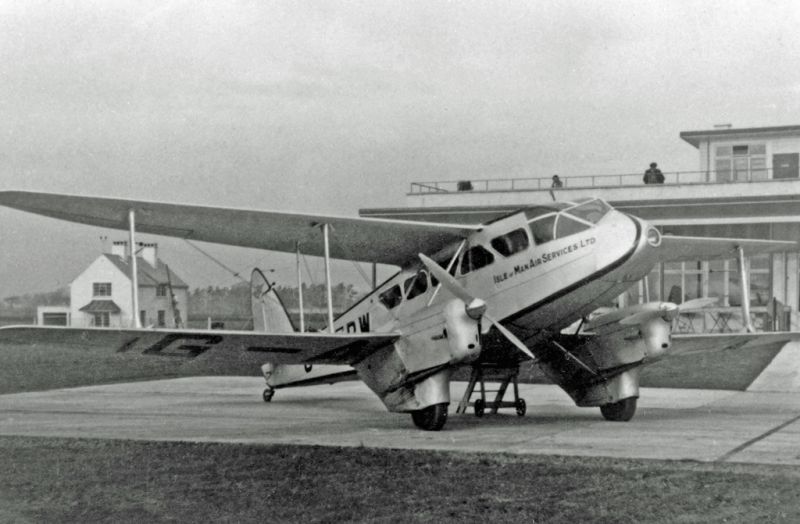 History
From Wikipedia:
The de Havilland DH.89 Dragon Rapide is a 1930s short-haul biplane airliner developed and produced by British aircraft company de Havilland. Capable of accommodating 6–8 passengers, it proved an economical and durable craft, despite its relatively primitive plywood construction.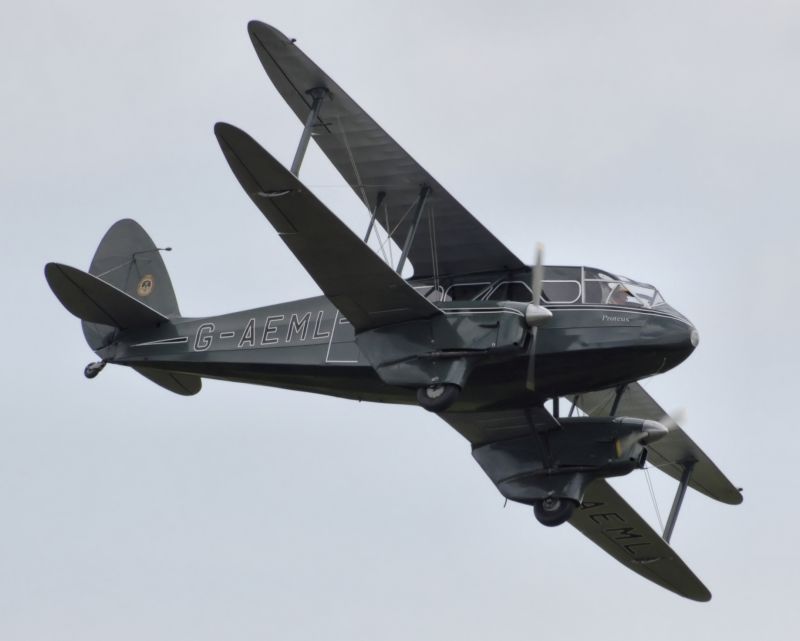 Developed during the early 1930s, the Dragon Rapide was essentially a smaller, twin-engined version of the four-engined DH.86 Express, and shared a number of common features, such as its tapered wings, streamlined fairings and Gipsy Six engines. First named the "Dragon Six", the type was marketed as "Dragon Rapide" and later simply known as the "Rapide". Upon its introduction in summer 1934, it proved to be a popular aircraft with airlines and private civil operators alike, attaining considerable foreign sales in addition to its domestic use.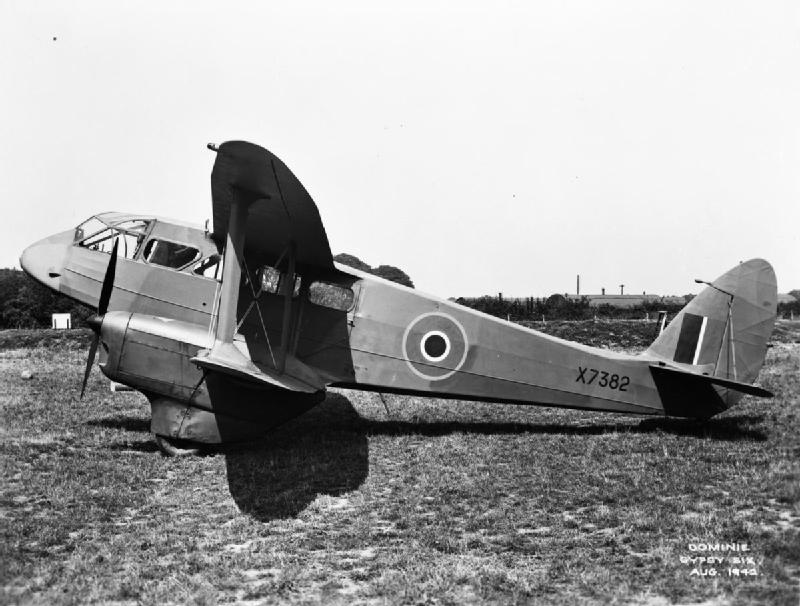 Upon the outbreak of the World War II, many of the civil Rapides were impressed into service with the Royal Air Force (RAF) and Royal Navy. Referred to in military service by the name de Havilland Dominie, the type was employed for radio and navigation training, passenger transport and communications missions. British training aircraft had names with educational associations, and dominie is a Scots term for a school teacher.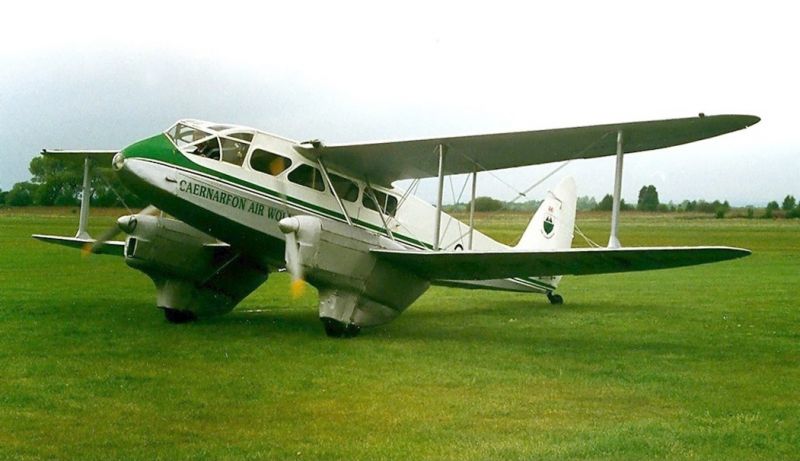 Hundreds of additional Dominies were also constructed during the war. Other Rapides continued to be operated by British airlines throughout the war under the auspices of the Associated Airways Joint Committee (AAJC). Postwar, many military aircraft were returned to civilian service.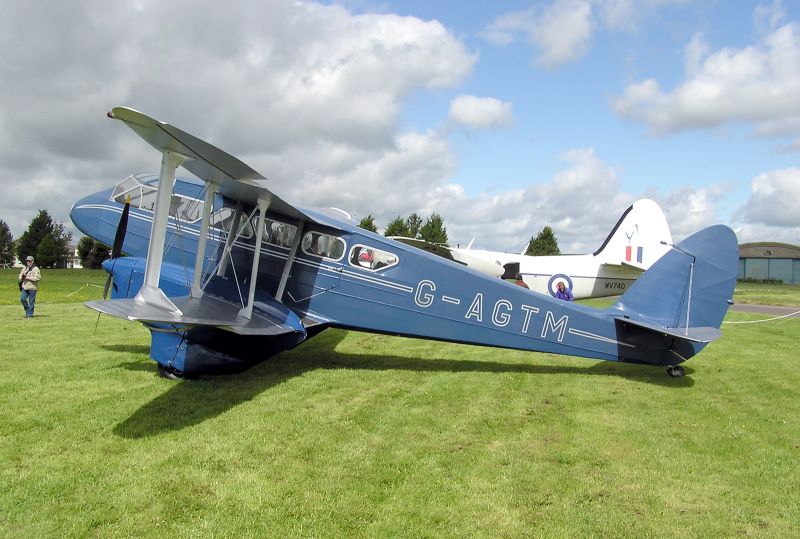 The Kit
The kit is sturdily packaged: a stout, top opening, cardboard box, with a very professional cover - for a low volume resin kit this really smacks of quality and thought, and is very much in the style of ICM's recent injection-moulded kits.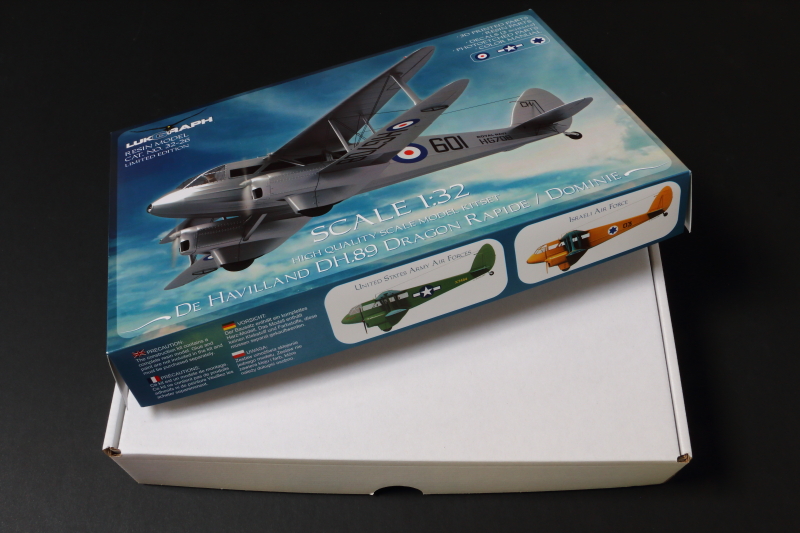 ---
Fuselage
The first thing that hits you upon opening the box are the not unsubstantial resin cast fuselage halves, taped together.
These parts are impressive castings in grey polyurethane resin and should be good to go with minimal cleanup.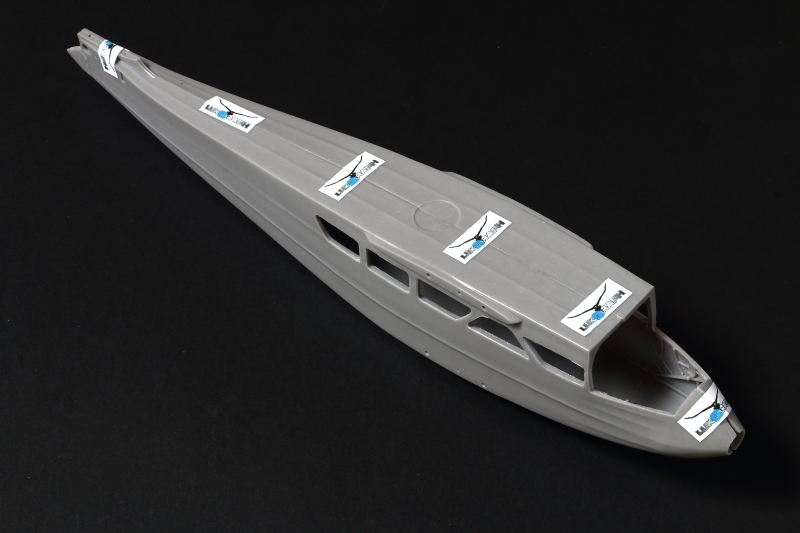 ---
Engines
Here we get a glimpse of some very welcome use of technology, with separate blister cases for the two Gipsy Six engines, 3D Printed using extremely high-quality SLA technology. They really are beautifully detailed and, as a hint at what's to come from LukGraph, a very exciting sign!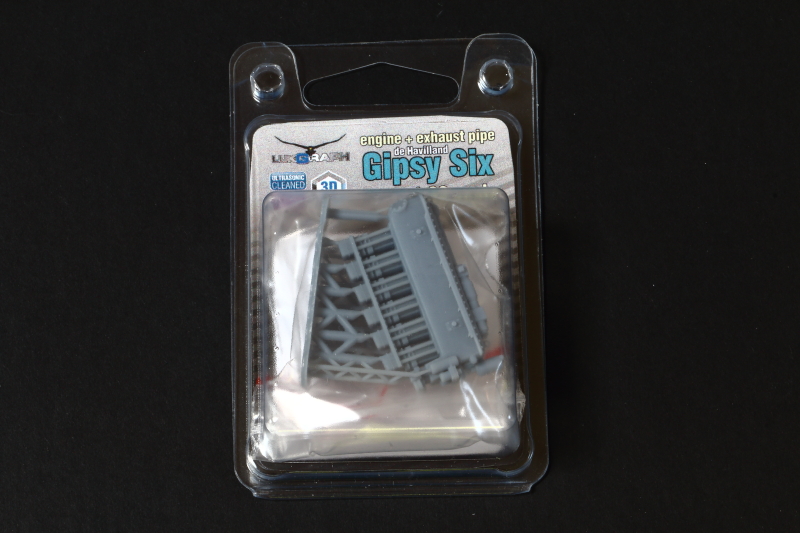 ---
Seats and Other 3D Printed Parts
A again, more SLA printed goodness, covering the cowl fronts, seats and numerous other details: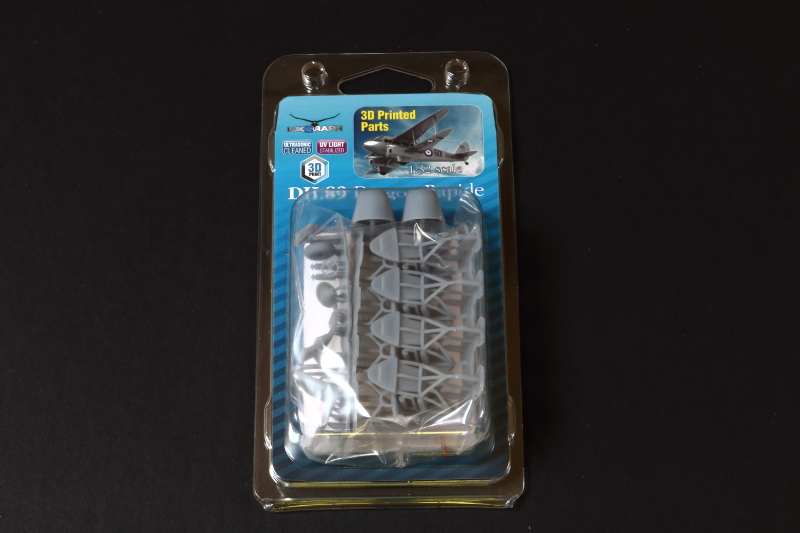 ---
Flying Surfaces
Very neatly cast in grey polyurethane resin, these parts should take minimal clean-up before assembly and have commendably thin trailing edges. All Control Surfaces are cast as separate parts, so they can by posed on the model.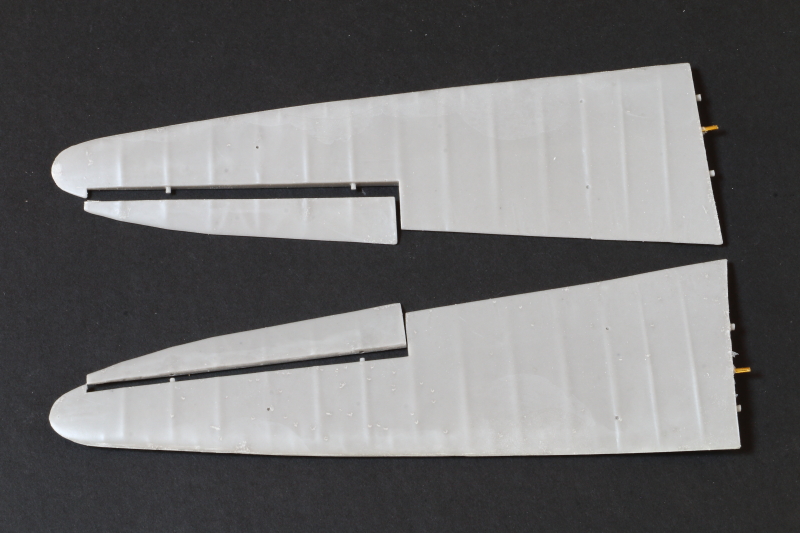 ---
Cowlings
We mentioned the SLA printed cowl fronts earlier, the rest of the cowling/undercarriage spats are provided in polyurethane resin. Quality, again, is excellent - but you will need to remove panels if you wish to display those wonderful Gipsy Six/Gipsy Queen power-plants.
Wheels are a simple 'plug and play' after the model is assembled and painted.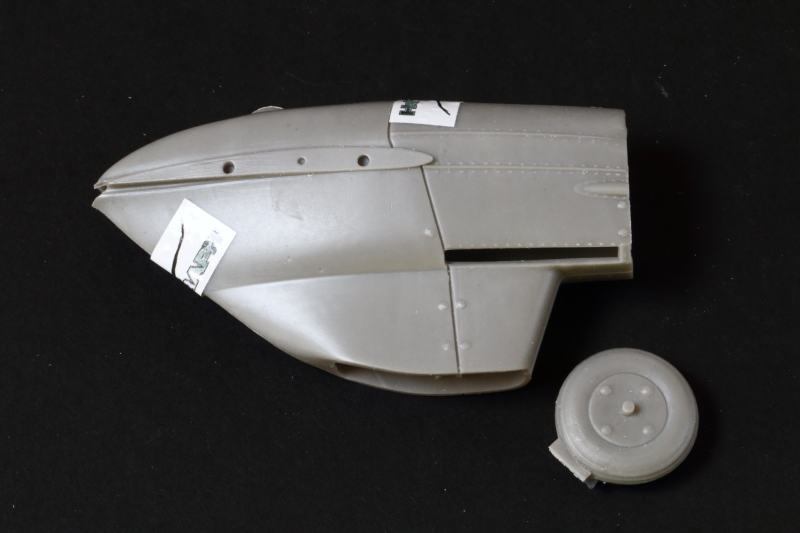 ---
Interior Sections
Resin parts are provided for the floors, bulkheads and instrument pane, the latter being used as the foundation for some lovely instruments and panel, which we'll cover shortly.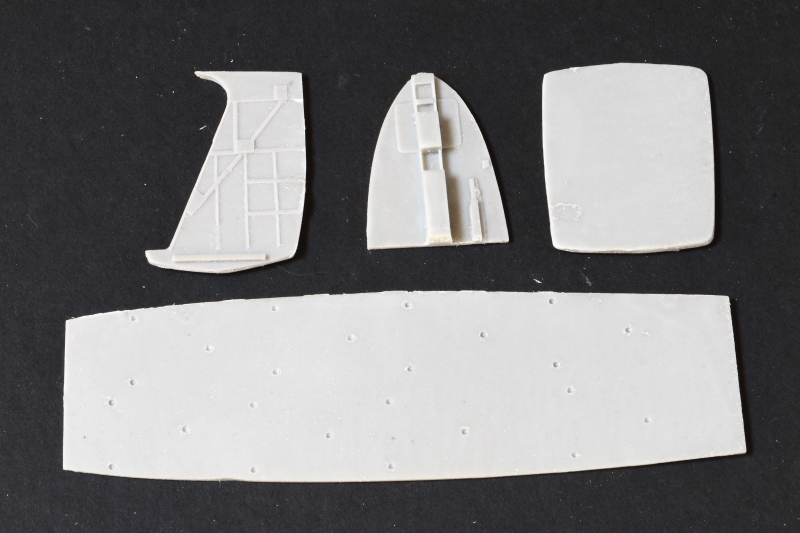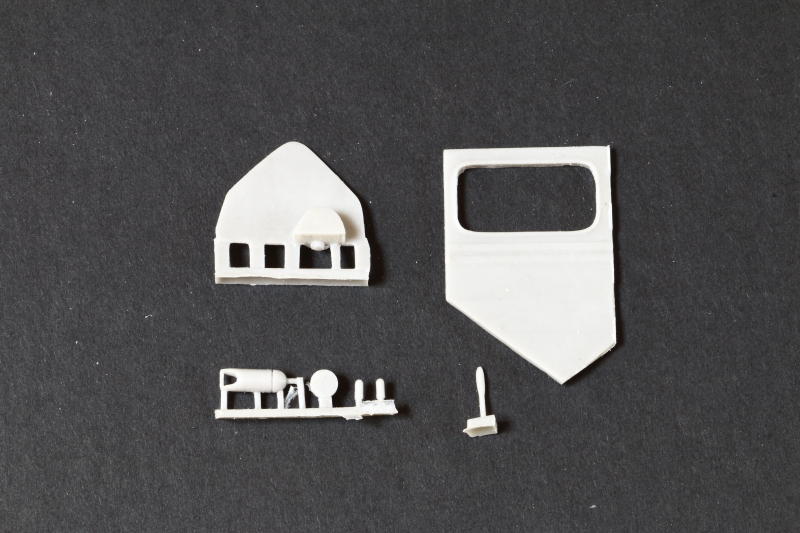 ---
Struts and Props
All struts have brass wire cores for strength and ease of location/assembly and, along with the very nice props, will need minimal clean-up before assembly.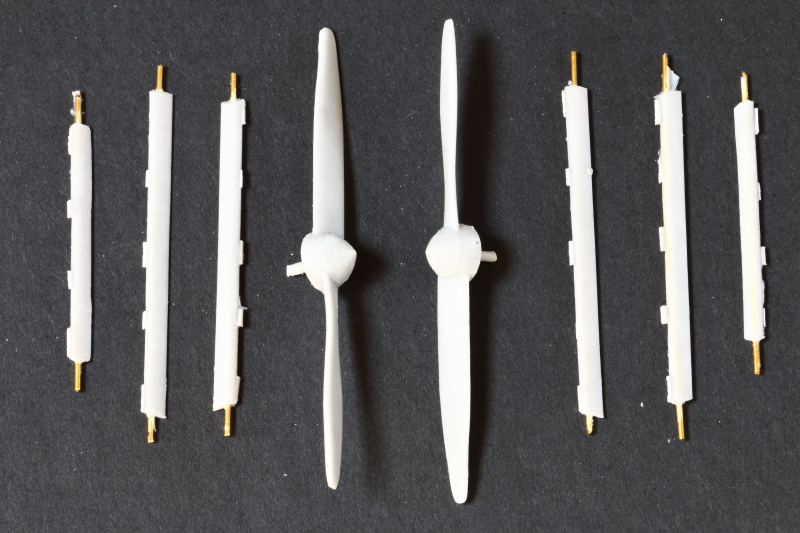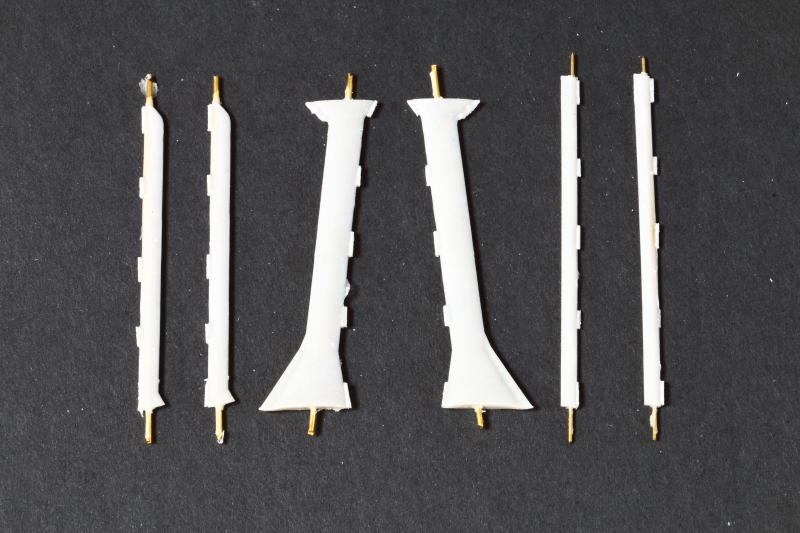 ---
Transparencies
Two sets (just in case!) of vacuum formed cockpit canopies are included and these are commendably clear: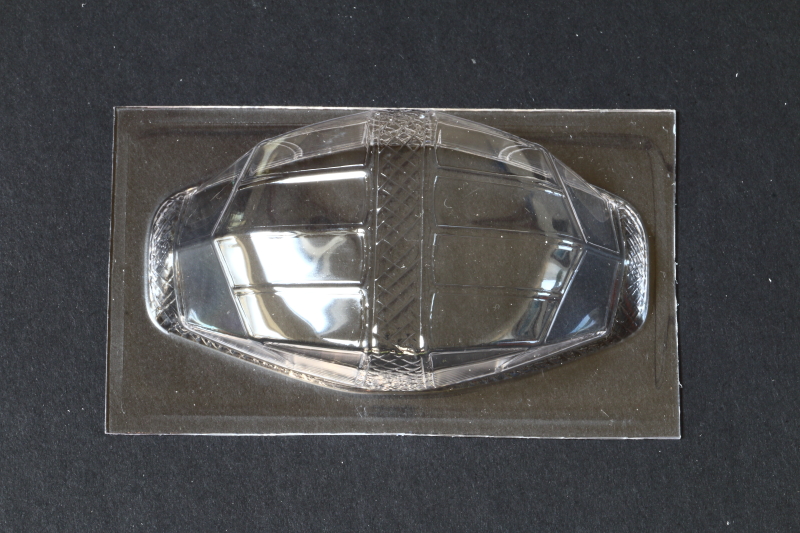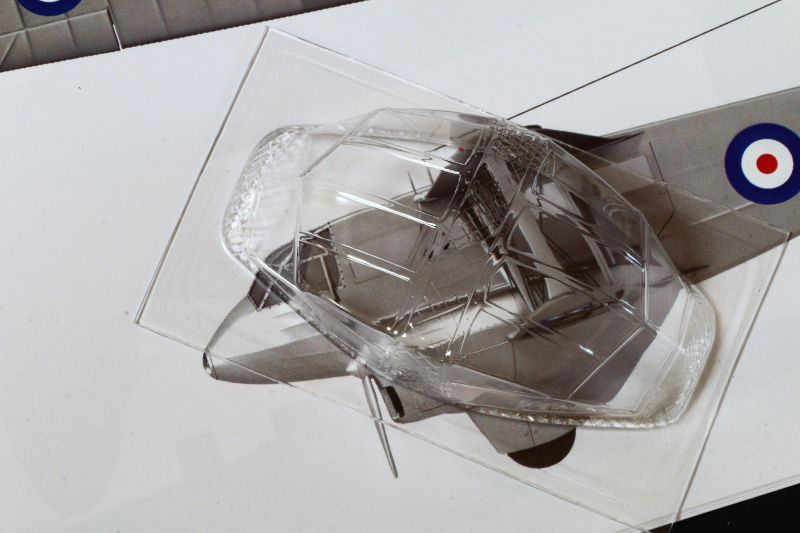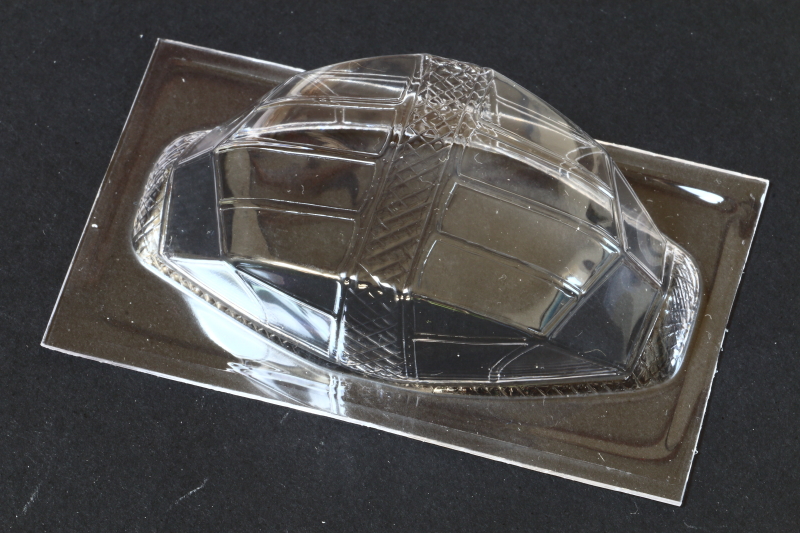 A separate bag contains the cover for the nose light: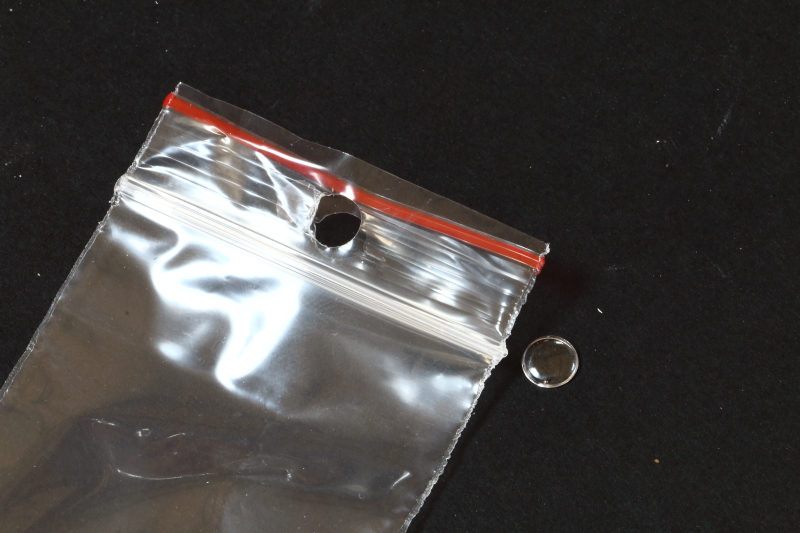 ---
Miscellaneous Goody Bag!
More quality items - this is truly a multi-media kit!
A supplementary bag contains clear instrument acetates, laser-cut side windows, masks and a very comprehensive sheet of photo-etched brass components: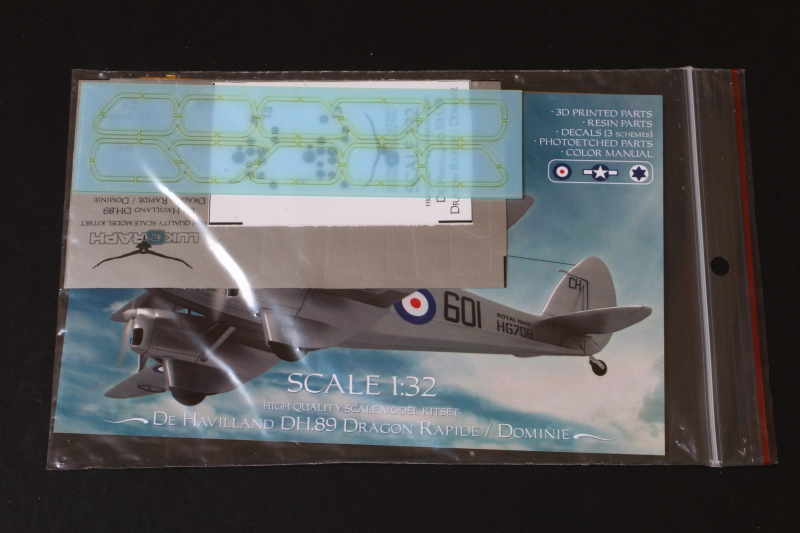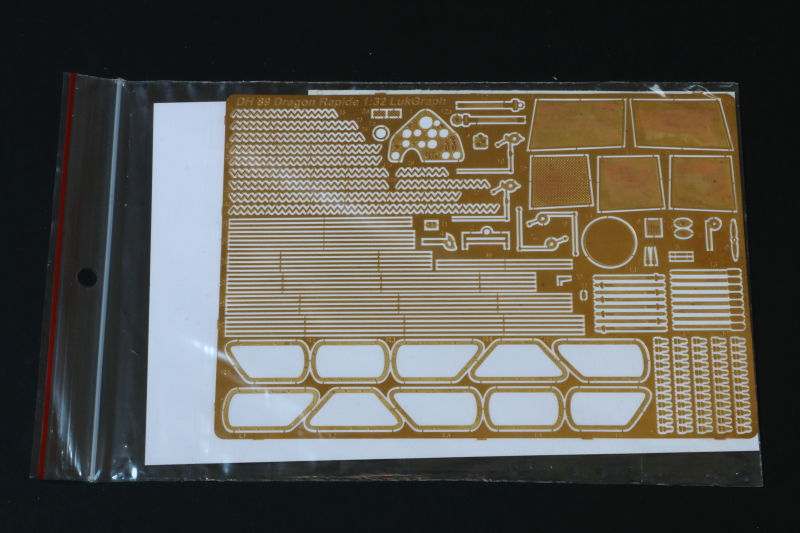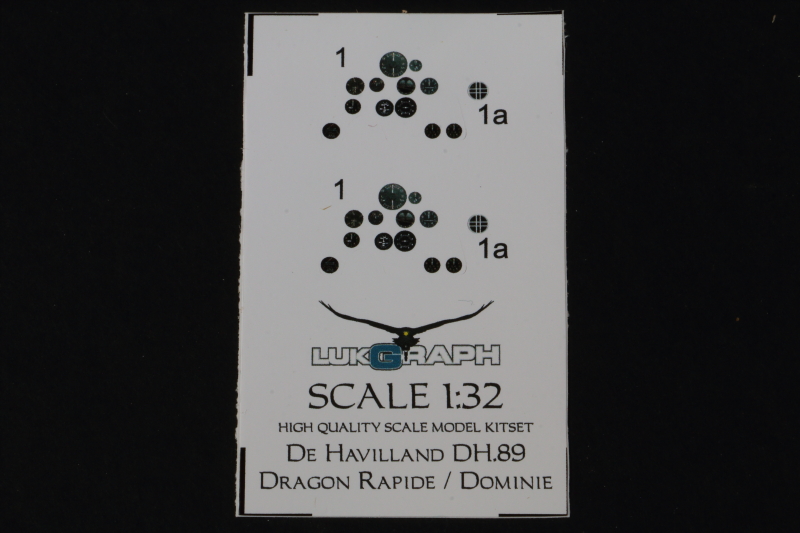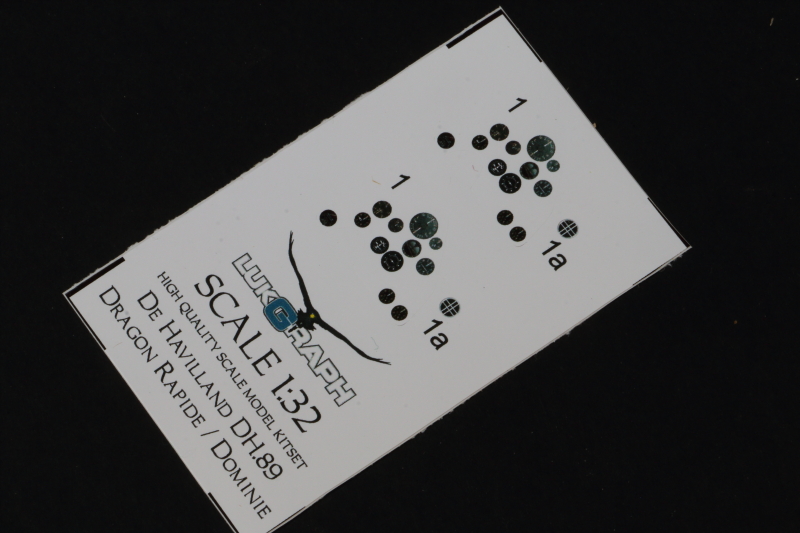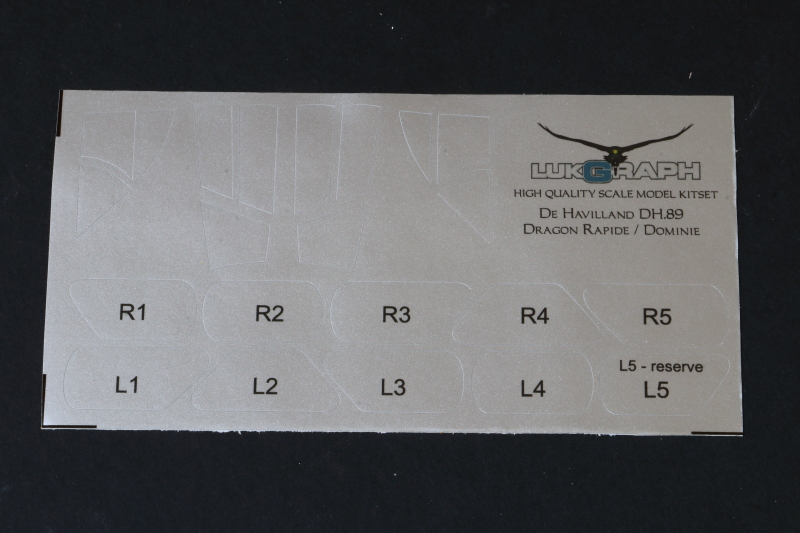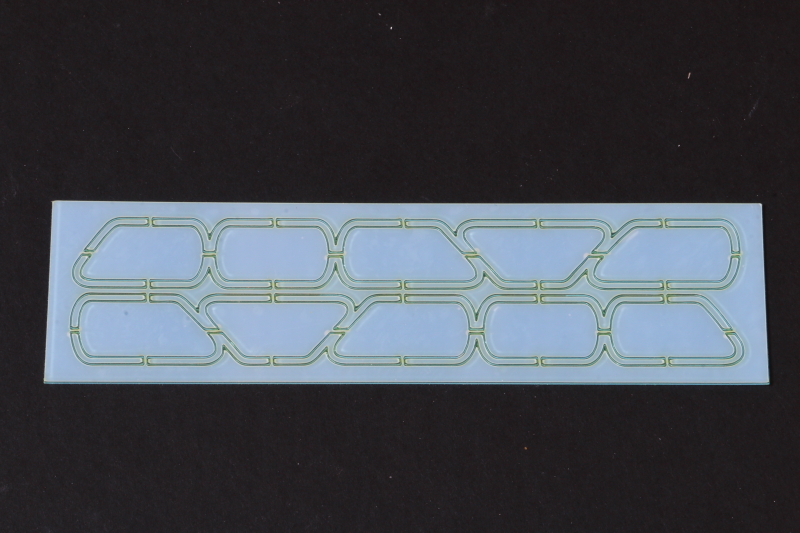 ---
Photo Etch
This really is beautifully done: it even includes stitching and rigging wires!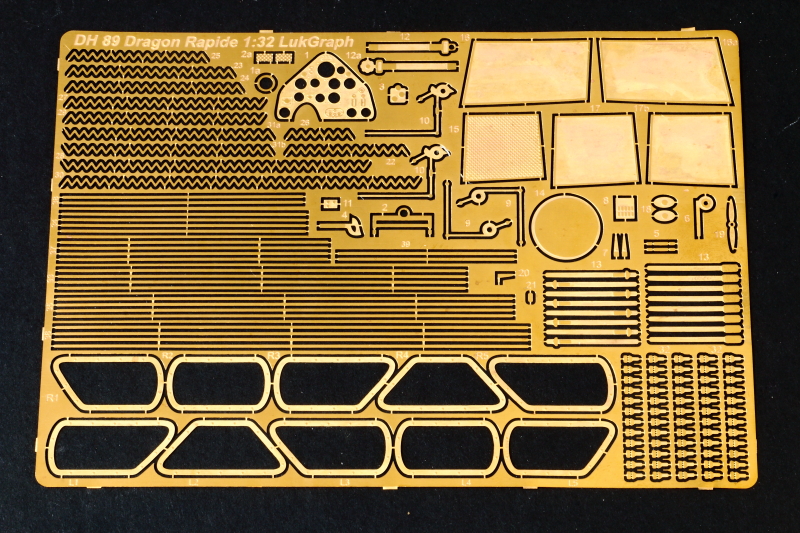 ---
Decals
This boxing includes markings for three, pretty generic, options. As a side comment I believe Łukasz can help in providing suitable masks if you have a specific machine you want to model.
Dominie HG708/601 of the Royal Navy, in overall silver dope finish
'03' of the Isreali Air Force in overall sand/light blue
X7454 of the United States Army Air Force in Olive Drab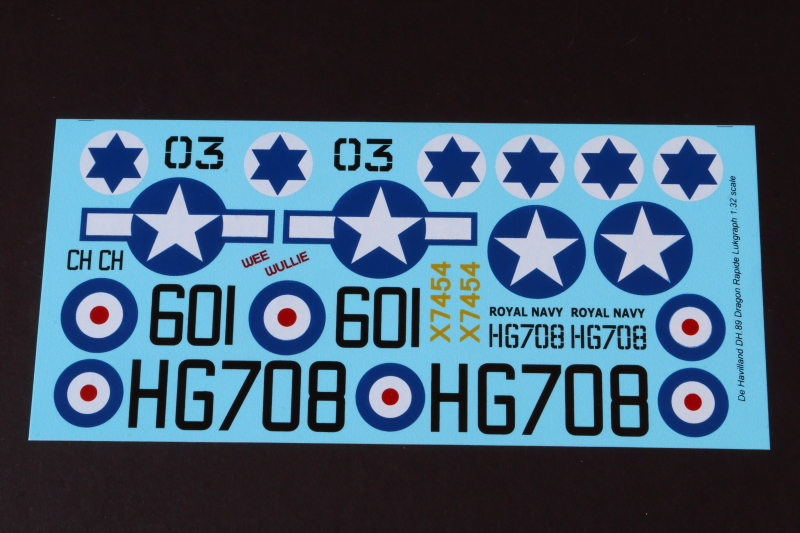 ---
Instructions
Extremely comprehensive and, like the overall packaging, more reminiscent of a mainstream company!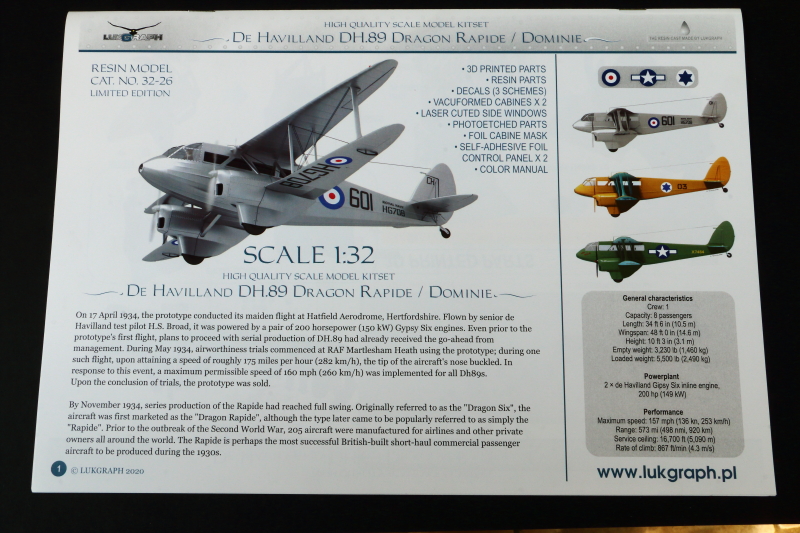 ---
Conclusion
What can I say?
When I read that Łukasz was going to release a kit of the Dragon Rapide in his range of 1:32 resin kits I was pretty excited: I love aircraft of the inter-war period, and the DH.89 is a civil transport icon of the '30's - not just here in the UK.
I got my order in early, but even though I'd seen images of kit parts over on Facebook, I was absolutely blown away by what turned up in the post. It really is a very complete kit, of exceptional quality and, dare I say it, one that represents brilliant value for money, especially with all the extras included.
Word of caution when you choose an airframe to model, there are variations in rear windows and upper fuselage escape hatches that can be seen in photos, so it will pay to do a little research on a particular airframe before starting. Of course an advantage to researching this subject is that there are quite a few in museums these days, and a number still flying and giving pleasure flights.
From what I've read these kits have been doing deservedly well in the sales stakes, and I'm now really looking forward to their forthcoming Westland Wapiti and Hawker Nimrod kits - I just need the time to build them!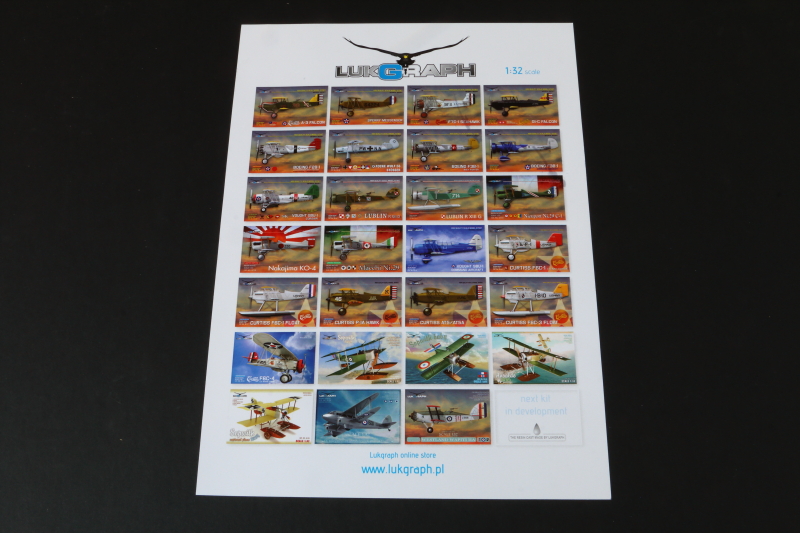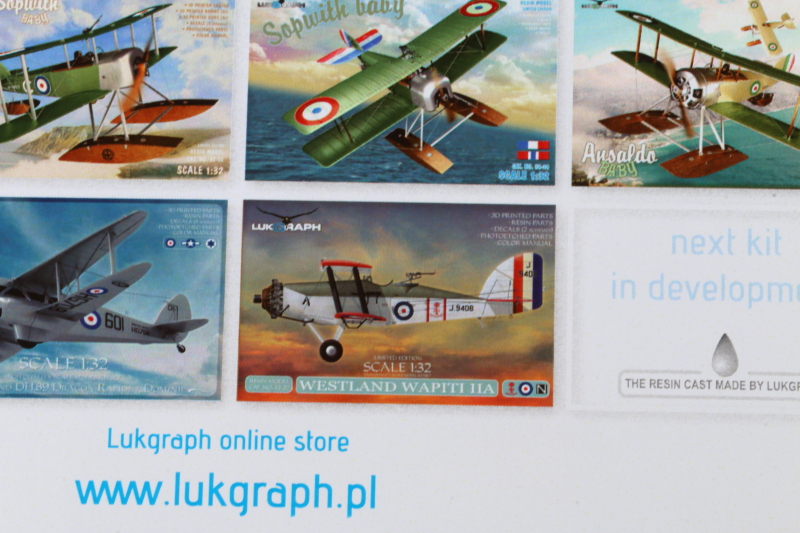 I may have been a little too subtle in my opinion on this kit, but you might just get the idea that I love it!
Subject and execution, what's not to like?
Truly a Golden Age of Golden Age Modelling!!
This kit is available directly from Lukgraph.
There is now a second boxing available for Scottish Airways and, I believe, further options will be available in the future.
Review courtesy of my wallet.
© Iain Ogilvie 2020
This review was published on Sunday, September 20 2020; Last modified on Sunday, September 20 2020