Fantasy Printshop | Euro Decals ED-32101 Very Colourful Sabres
Reviewed by Iain Ogilvie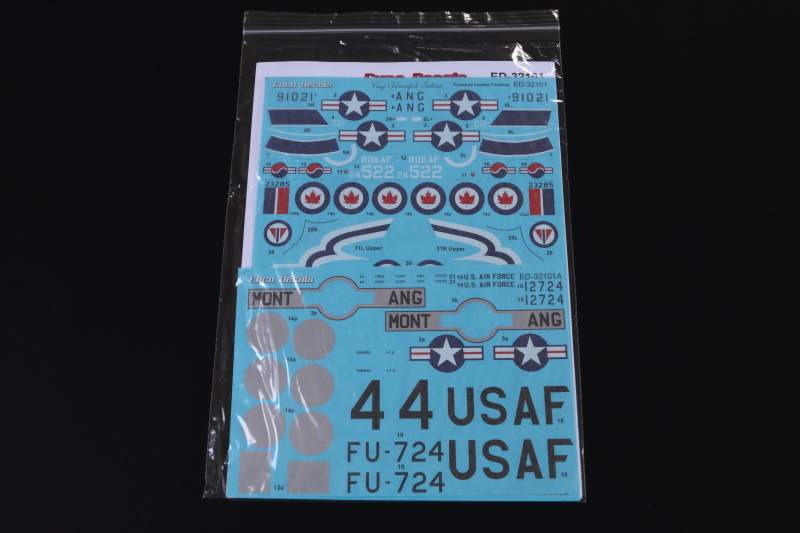 This new 2 sheet set from Fantasy Printshop provides an interesting mix of a variety of marks of Sabre, with some very different schemes to the norm.
The schemes cover several different variants of the Sabre airframe - from 'A' to 'F', with an 'RF-86F' thrown in, so some conversion work may be required depending upon your chosen scheme.
Quality appears top notch, as we've come to expect from Fantasy Printshop, with good colour density and perfect register, along with a thin and absolutely minimal varnish layer. For some reason (inadvertent element move in the design software?) one of the Norwegian roundels (item 30) has a central blue bar that is out of position, but that should be a relatively easy fix.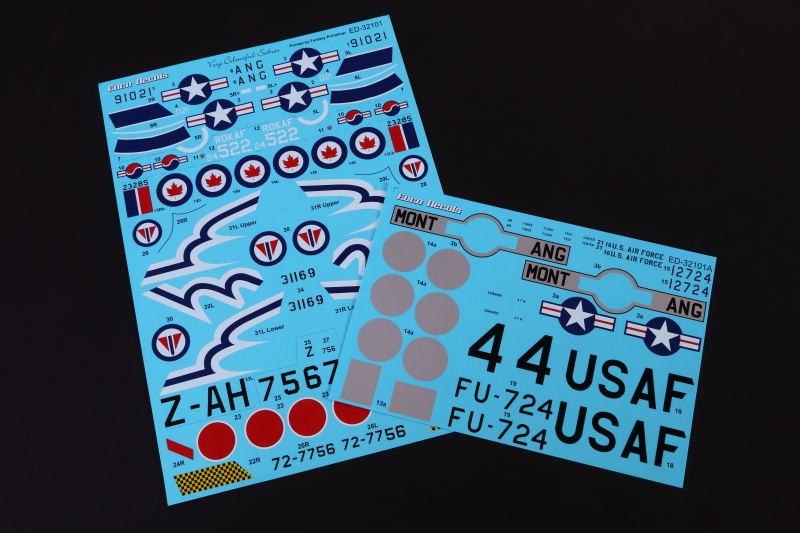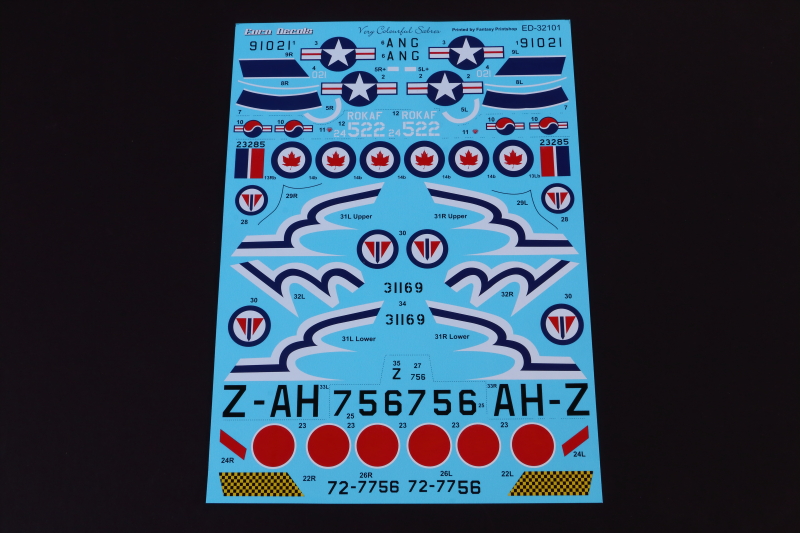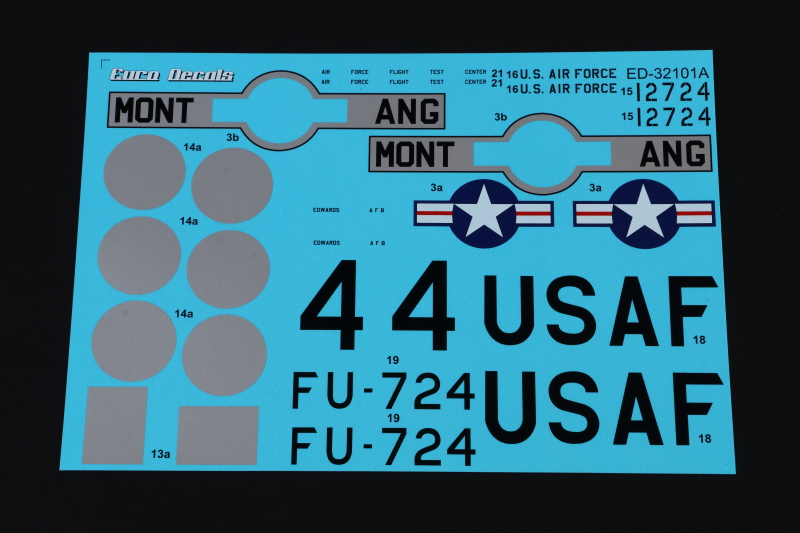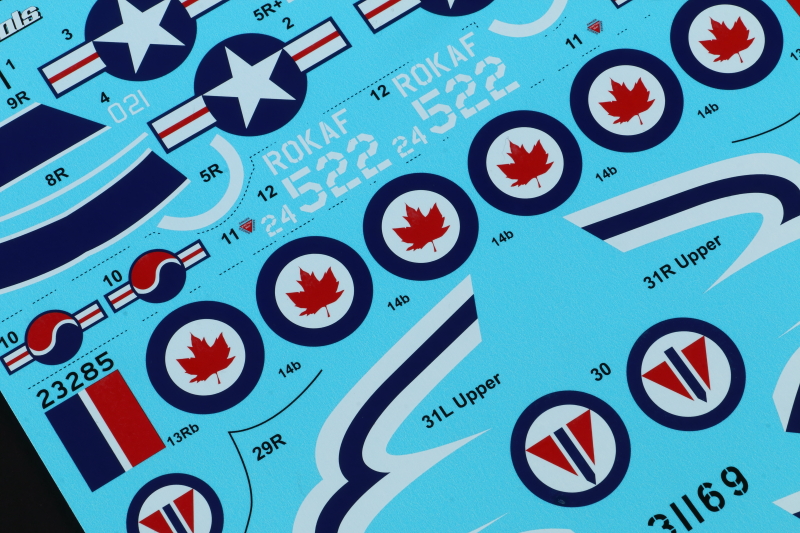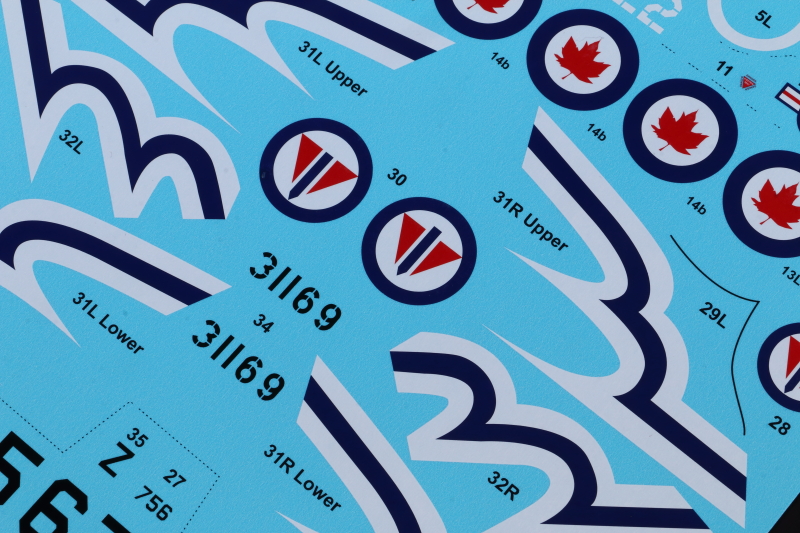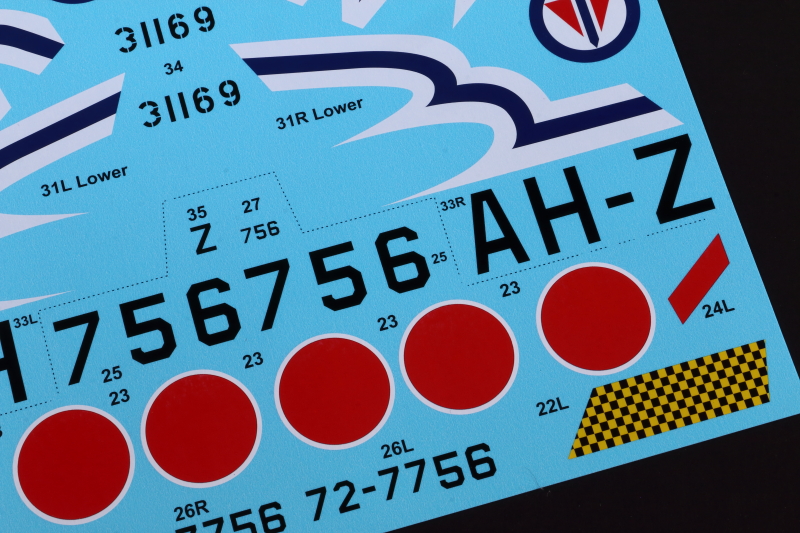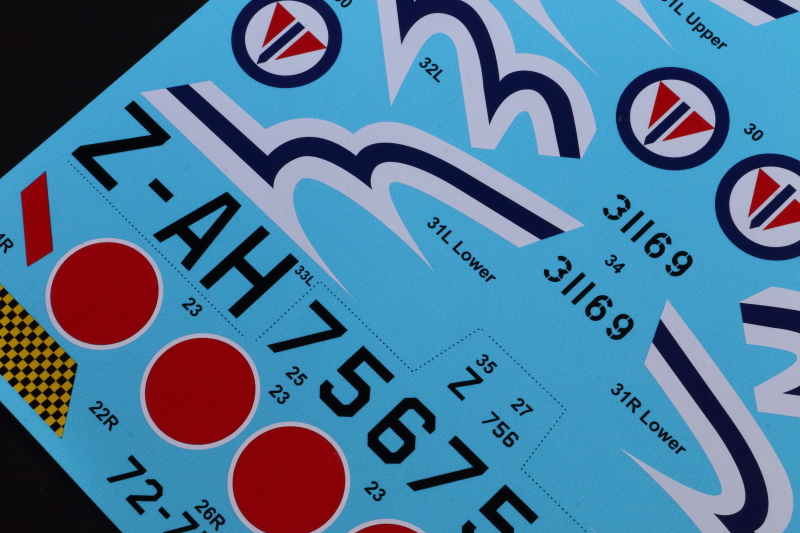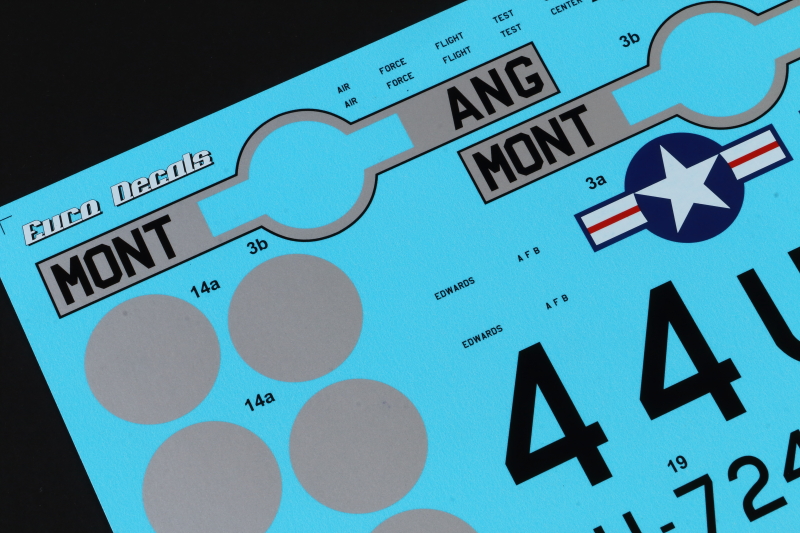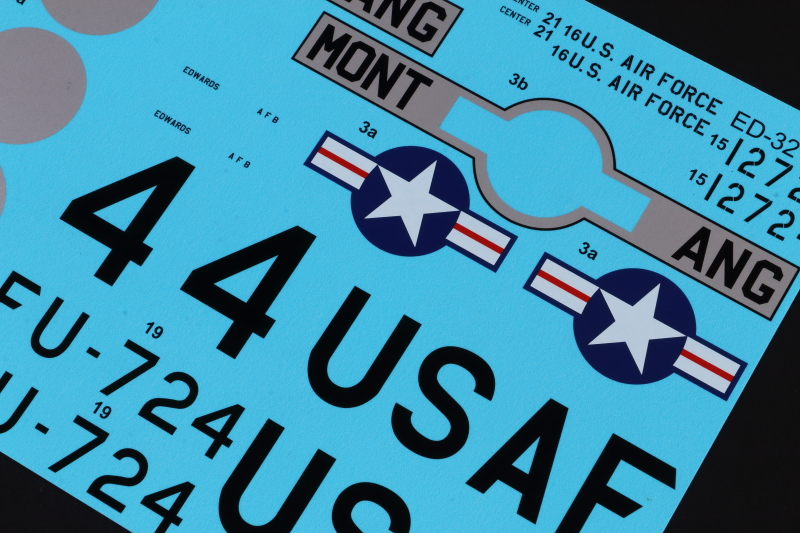 ---
As with other sheets in the range, printing is on a blue ground making it easier to see all the white printed areas.
Options
Six options are included:
F-86A 91021 Target Tug, Montana Air National Guard, Nellis AFB 1955
F-86E 12727 USAF Flight Test Centre, Edwards AFB 1951
RF-86F 24522 Hankook Kong Goon, Republic of Korea Air Force, 1970s
Canadair Sabre Mk.5 23285, RCAF, Toronto Air Show 1955
Mitsubishi F-86F-40 72-7756 1 Sqn Japanese Air Self Defense Force, 1970s
F-86F 31169 332 Sqn Joker Aerobatic Team, Norwegian Air Force, 1970s
Placement Guide
Printed in colour, the set includes detailed placement instruction that include the relevant Federal Standard colour references, as well as Humbrol, Polyscale, Lifecolour and Xtracolour equivalents.
References for each of the schemes are included.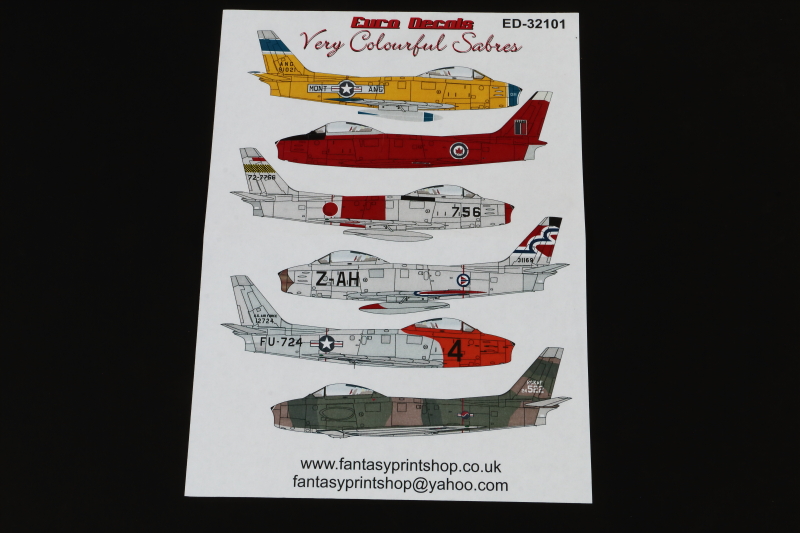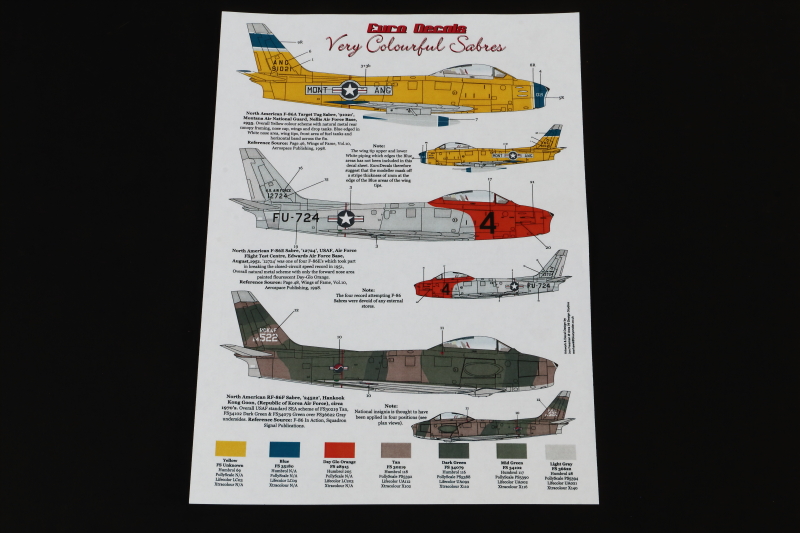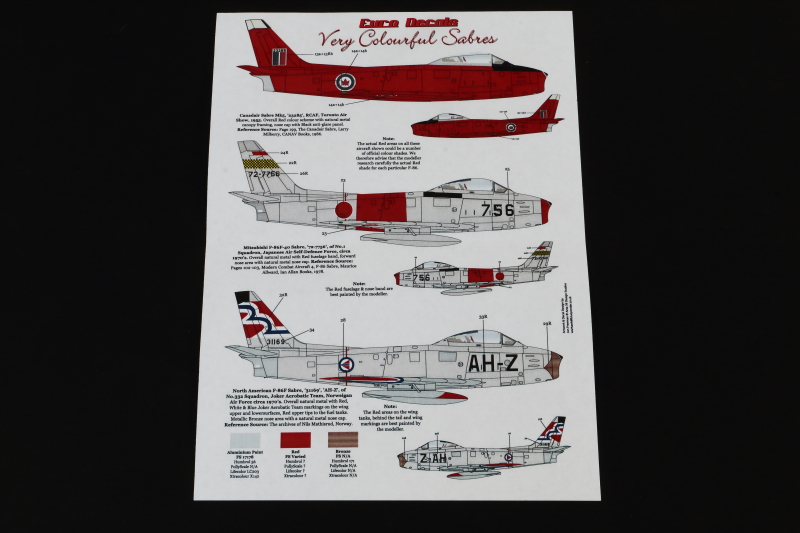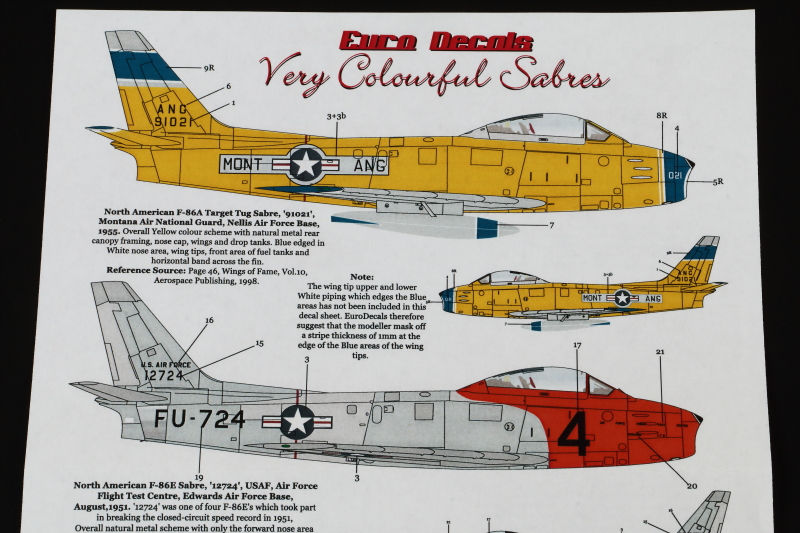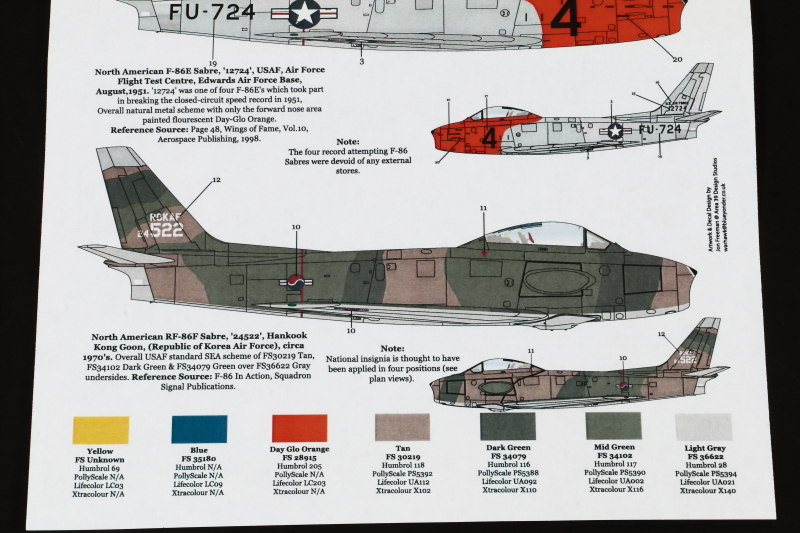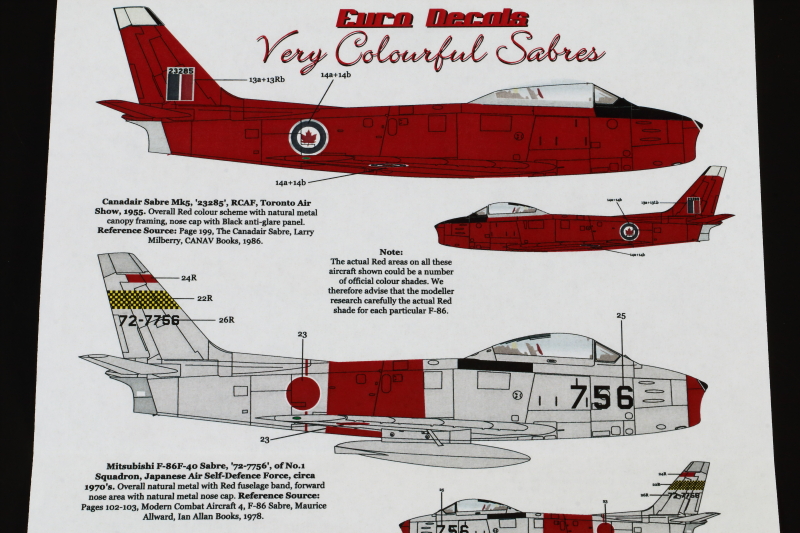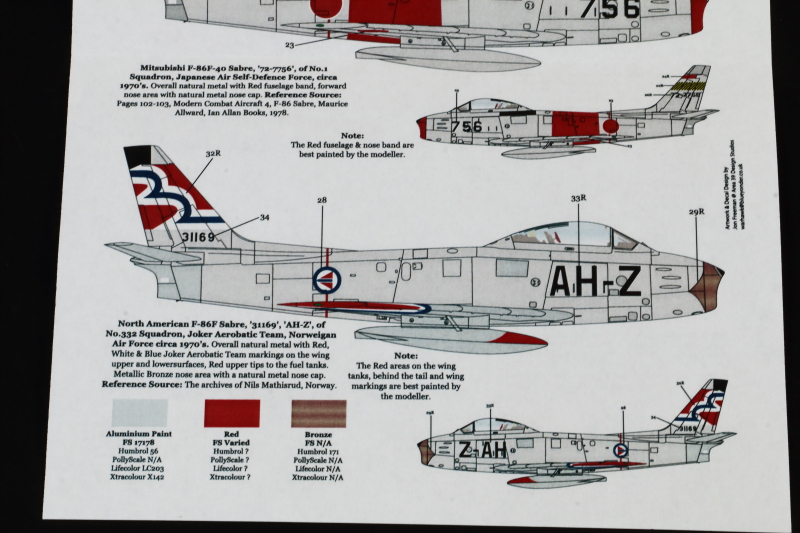 Conclusion
This is a really nice set of decals for the Sabre and, as the title suggests, no shortage of colour!
Highly Recommended!
Availability
This sheet is available directly from Fantasy Printshop.
Our thanks to Ray Horwell at Fantasy Printshop for the review sample.
Iain
© Iain Ogilvie 2020
This review was published on Saturday, September 19 2020; Last modified on Saturday, September 19 2020