Valiant Wings Publishing | Airframe Detail 9: The Westland Lysander
Reviewed by Kevin Futter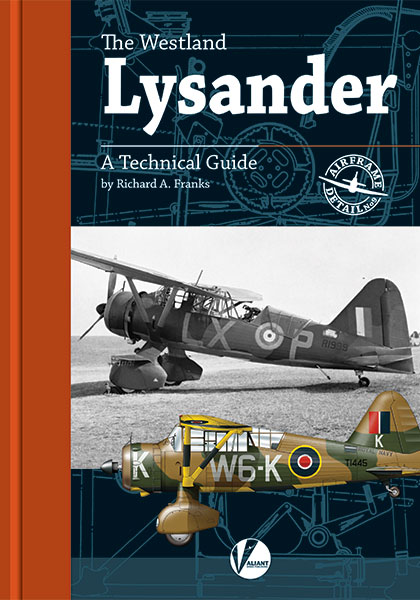 UK-based publisher Valiant Wings Publishing has just released the ninth volume in its Airframe Detail series, covering the Westland Lysander. Entitled The Westland Lysander: A Technical Guide, this 114-page volume is authored by series editor Richard Franks, and illustrated by Richard J. Caruana.
Following the usual format for this series, the book consists of only three main sections, plus an introduction and appendices:
Technical Description
Camouflage & Markings
Little Lizzie (kit build)
The appendices feature a run down of available kits and accessories, as well as a concise bibliography on the type. Let's take a closer look at each section.
Introduction
While not listed as one of the major sections in the book's index, the Introduction consists of a substantial 19-page history of the type, copiously illustrated with captioned photographs.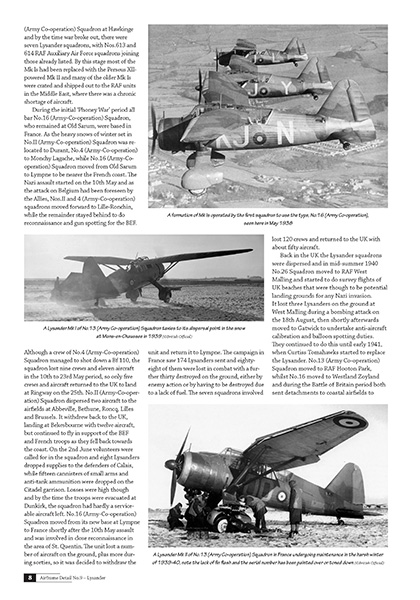 This includes details of foreign users, along with a list of extant surviving airframes. The latter is particularly handy for determining if there's one near you!
Technical Description
This is the longest section of the book, clocking in at 47 pages. The content is a mix of period and photos, contemporary photos of surviving or restored airframes, and technical drawings.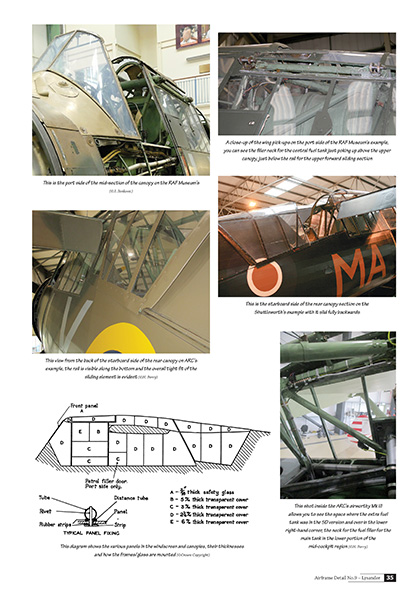 This section is the meat of the book, and invaluable for anybody planning to build and detail the old Matchbox 1/32 scale Lysander kit (but also just as handy for smaller scale builds, too).
Camouflage & Markings
This section comprises 23 pages, and includes a nice selection of colour profiles by Richard Caruana, along with a selection of period photographs.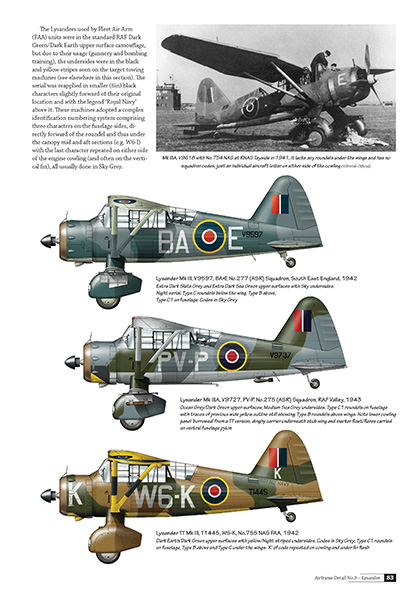 There are some interesting foreign service options included, along with a handy stencil placement guide in 1/48 scale.
Little Lizzie
This section contains a single model build by Libor Jekl, featuring the relatively new Dora Wings 1/72 Lysander Mk III kit.
Jekl delivers an excellent build of a surprisingly complex kit, and the resulting model is outstanding.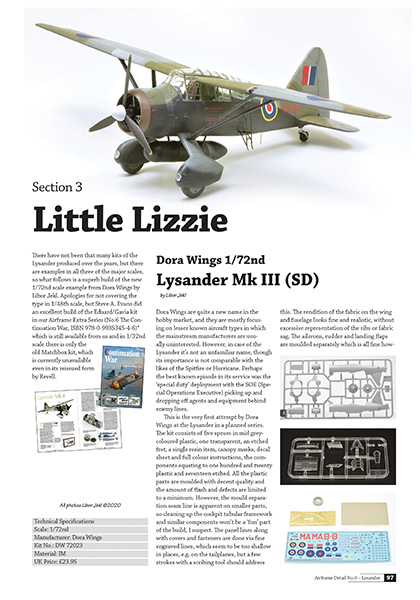 Appendices
The four appendices occupy the last 11 pages of the book, and cover known kits, accessories, and decals, along with a brief bibliography (which is a handy adjunct for those doing deep research into the type). There's also a handy list of Lysander squadrons as Appendix IV.
Conclusion
This is a very good one-stop technical reference for the esoteric Westland Lysander. As a self-proclaimed Technical Guide, this book's detailed coverage of the areas commonly of interest to modellers (cockpit, wheel bays, engine) makes it essential if you're interested in modelling the Lysander.
Thanks to Valiant Wings Publishing for the review sample.
© Kevin Futter 2020
This review was published on Tuesday, November 17 2020; Last modified on Tuesday, November 17 2020