Barracuda Studios | BR32441: F8F Bearcat Propeller Correction Set
Reviewed by Kevin Futter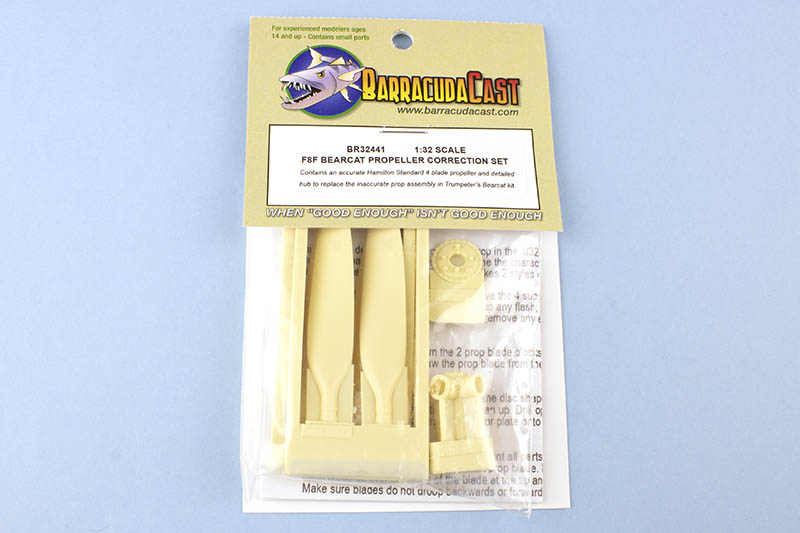 BarracudaCast, out of Roy Sutherland's Barracuda Studios, has just released a 1/32 scale F8F Bearcat propeller set, designed to replace the incorrect unit on the Trumpeter kit. The packaging describes the set like so:
Contains an accurate Hamilton Standard 4 blade propeller and detailed hub to replace the inaccurate prop assembly in Trumpeter's Bearcat kit.
Roy contacted me to say clarify that these are actually Aeroproducts propellers, and that the description on the packaging is in fact an error.
Inside the resealable clear plastic bag are four resin casting blocks, housing six resin parts in all. These consist of four propeller blades, a propeller hub to accept the blades, and a backing plate.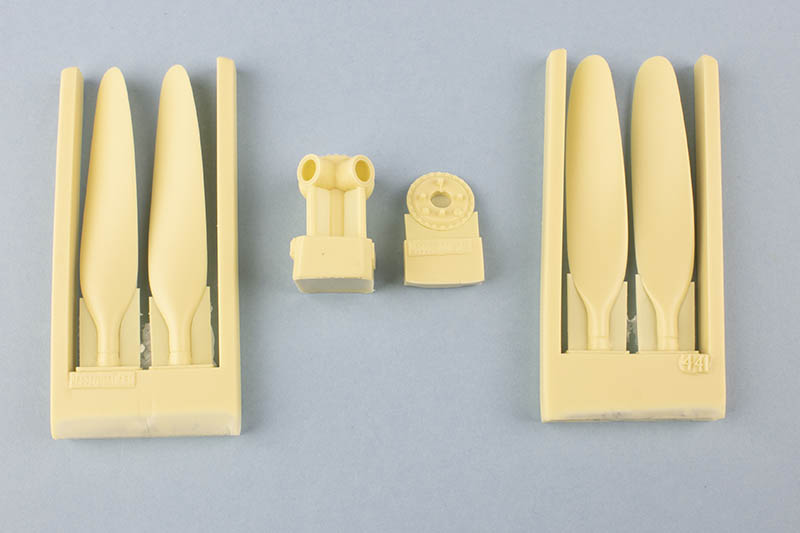 Note that this set (BR32441) shares the prop hub parts with set BR32442, which replaces the propeller in the Trumpeter Skyraider kit. The blades in each set are subtly different, however.
Not having a Trumpeter Bearcat to hand, I can't compare Barracuda's blades with the kit parts, or assess the extent to which they're different or superior. The shape is very convincing, however, with the blades featuring a moulded-in twist and remarkably thin trailing edges: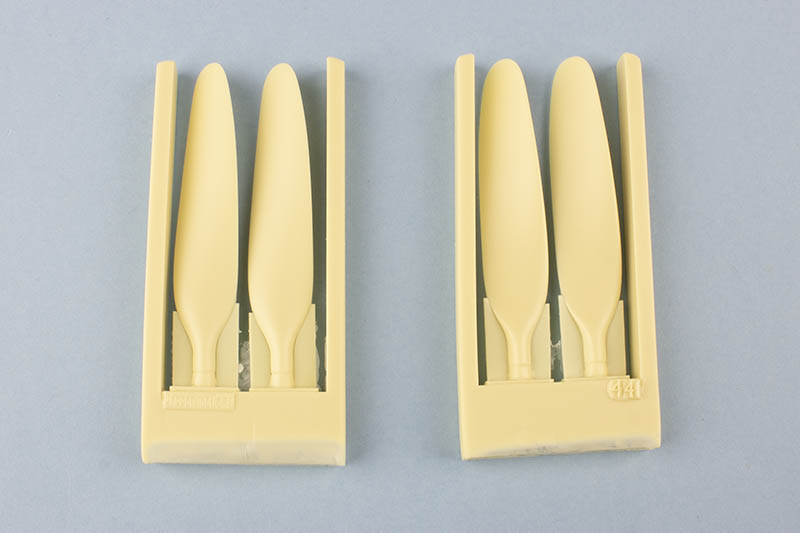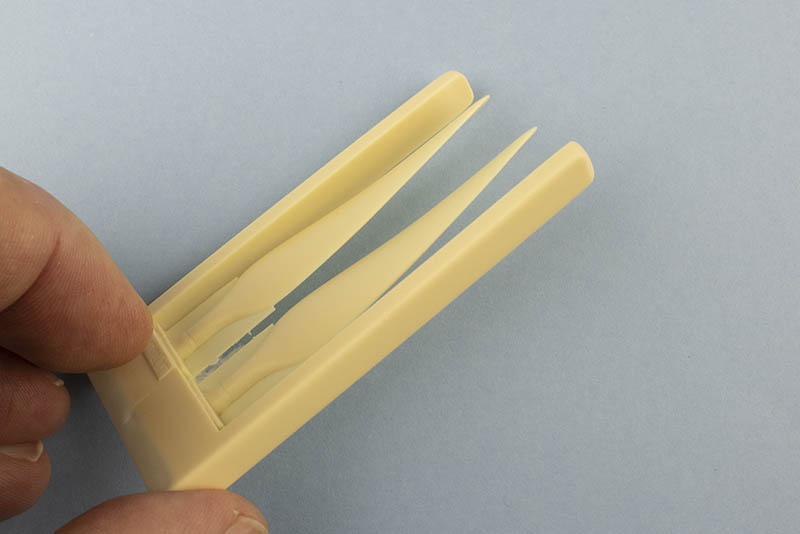 The hub parts are also very nicely done, with impressive detail: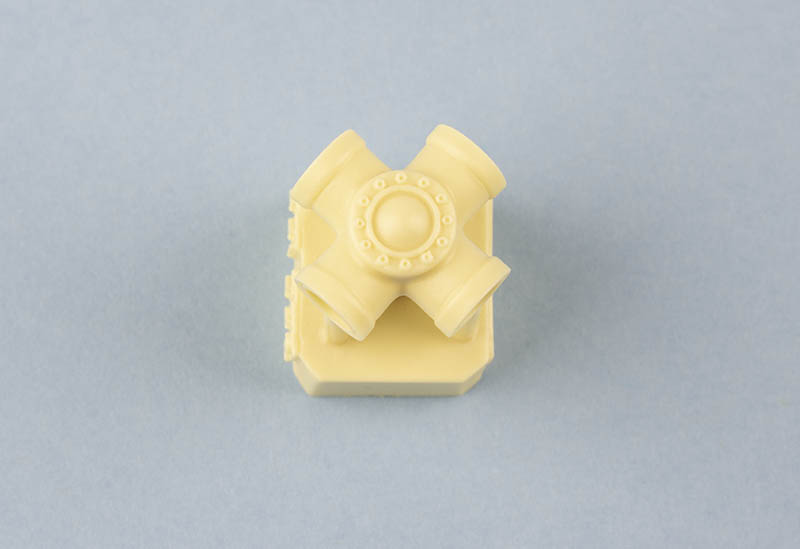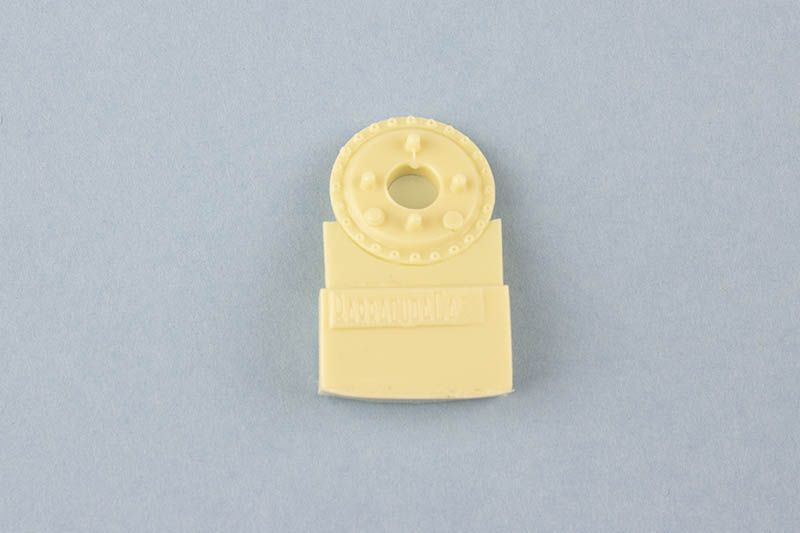 The casting of all parts is flawless, with only a small amount of work to do to remove the parts from their pour blocks. The necessary work is outlined in the small fold-out sheet of instructions included with the set: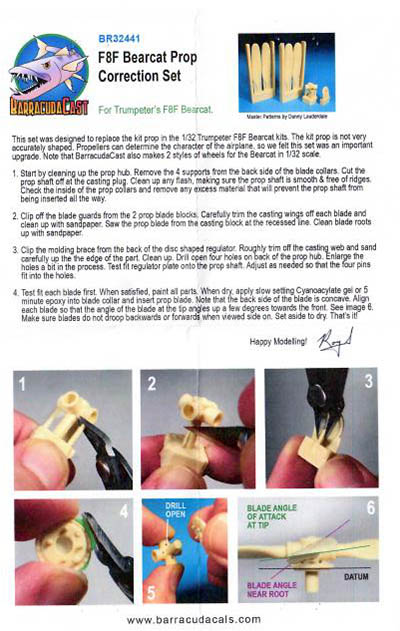 Conclusion
While I'm not able to assess the accuracy or improvement level of this Barracuda set in comparison to the Trumpeter kit parts, I can say without reservation that it's a beautifully made propeller set, and exhibits all the care and attention to detail that Barracuda it known for. Buy with confidence!
© Kevin Futter 2020
This review was published on Sunday, December 06 2020; Last modified on Sunday, December 06 2020