Barracuda Studios | BR32436: Bf 109E/F Mainwheels
Reviewed by Kevin Futter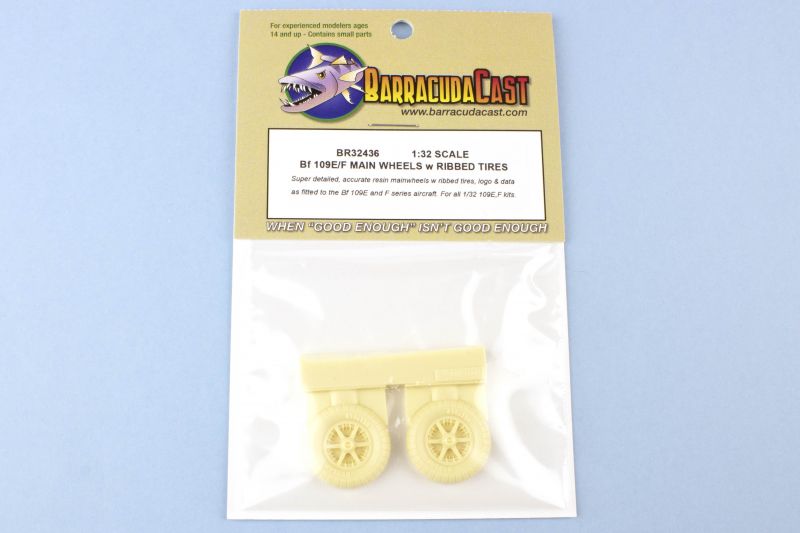 Barracuda Studios continues to expand its BarracudaCast range of resin upgrade and detail sets with a new set of replacement wheels for 1/32 scale Bf 109E/F kits. The set features single-piece wheels with integrated tyres and hubs: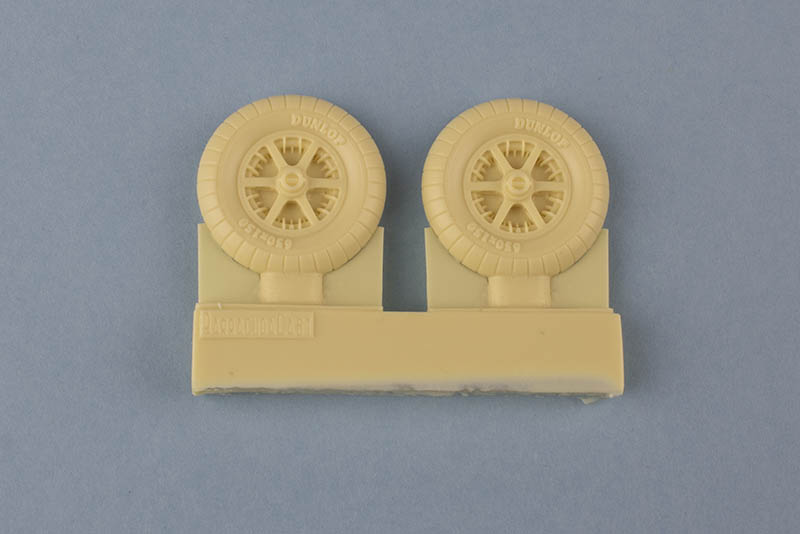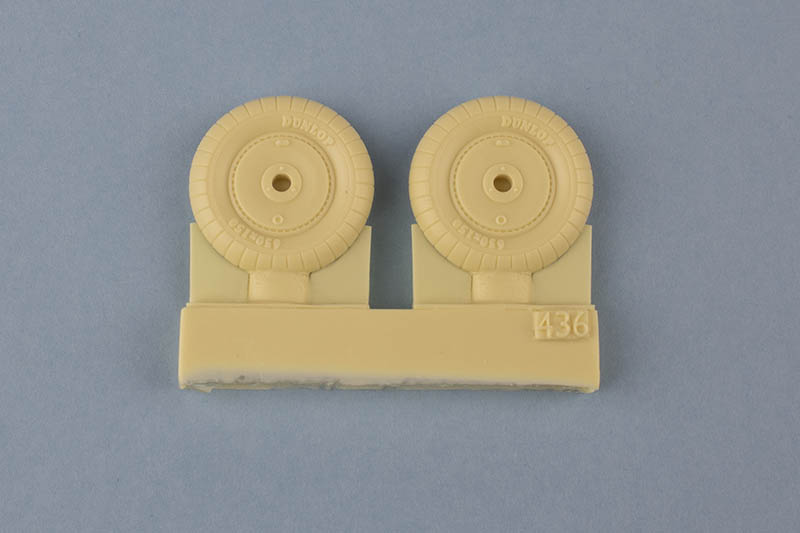 As is evident from the photos, the level of detail is excellent, with legible sidewall lettering and exquisite hub detail. The tread pattern is clean and evenly-spaced, with nice, straight separations. This can be quite difficult to achieve with standard 2-piece plastic kit wheels, so even without the superior detail, this alone is a handy improvement.
Casting is flawless, and removing the parts from the casting block should present no difficulties. The interconnecting mount that attaches each wheel to its main pour block creates a flattened section on the tyre, which will handily represent the natural sit of the tyres with an aircraft parked on them. Nice touch, Barracuda!
The rear of each hub has a moulded-in hole, ready to take a kit undercarriage leg. These may need to be adjusted to fit the particular kit you're working with, however.
Conclusion
Resin upgrade sets don't come any simpler than this, being direct replacements for the kit parts, and arguably even easier to clean up and finish. They also represent a handy improvement in detail over the kit parts that I've seen or dealt with so far, and really recommend themselves as an obvious upgrade for any 1/32 scale Bf 109E/F kit.
Many thanks to Barracuda Studios for the review sample.
© Kevin Futter 2020
This review was published on Friday, December 11 2020; Last modified on Friday, December 11 2020