Eagle Editions | EC#175: Fw 190 A-8/R2s
Reviewed by Kevin Futter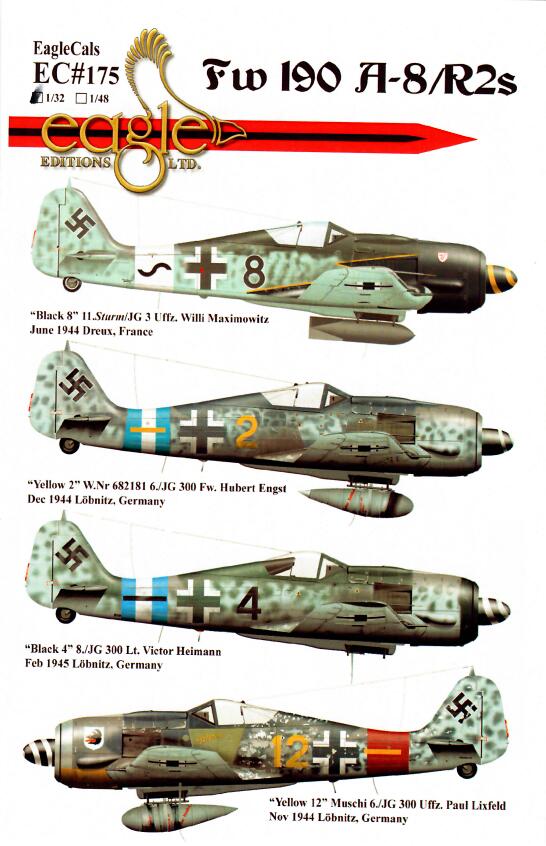 Eagle Editions has just released a new decal set covering the Fw 190A-8—specifically, the A-8/R2 variant. The set provides two decal sheets, one featuring the specific aircraft markings, while the other carries the various national markings and airframe stencils.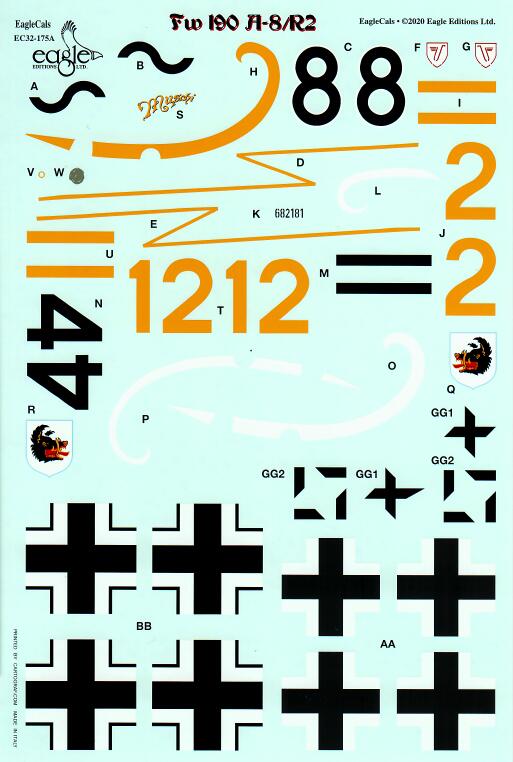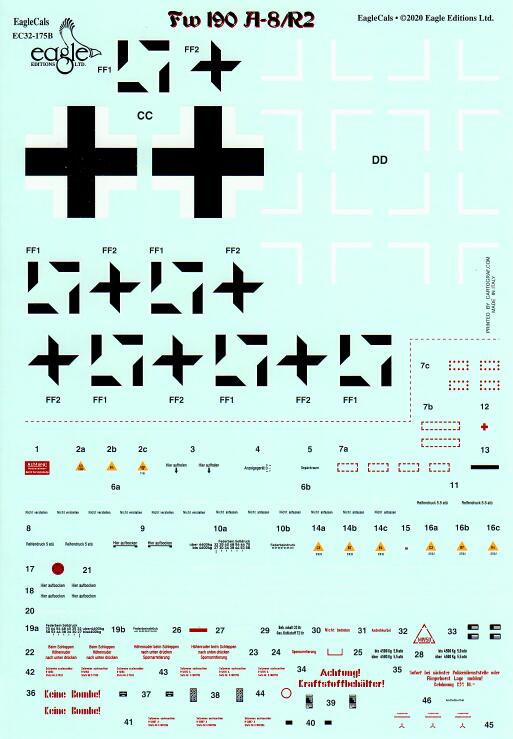 The set provides markings for four aircraft:
"Black 8" 11.Sturm/JG 3 UFFz. Willi Maximowitz June 1944 Dreux, France
"Yellow 2" W.Nr 682181 6./JG 300 Fw. Hubert Engst Dec. 1944 Löbnitz, Germany
"Black 4" 8./JG 300 Lt. Victor Heimann Feb 1945 Löbnitz, Germany
"Yellow 12" Muschi 6./JG 300 UFFz. Paul Lixfeld Nov 1944 Löbnitz, Germany
The decals themselves are exquisitely printed by Cartograf, and feature crisp printing, solid colours, and perfect registration.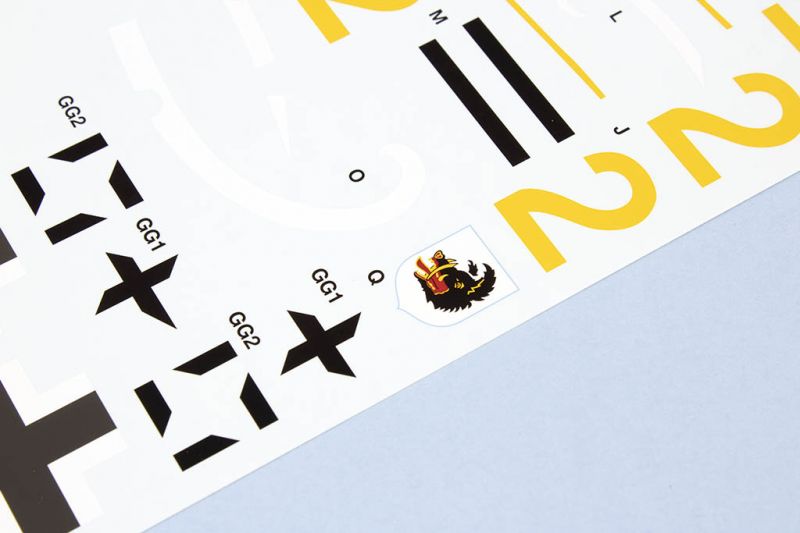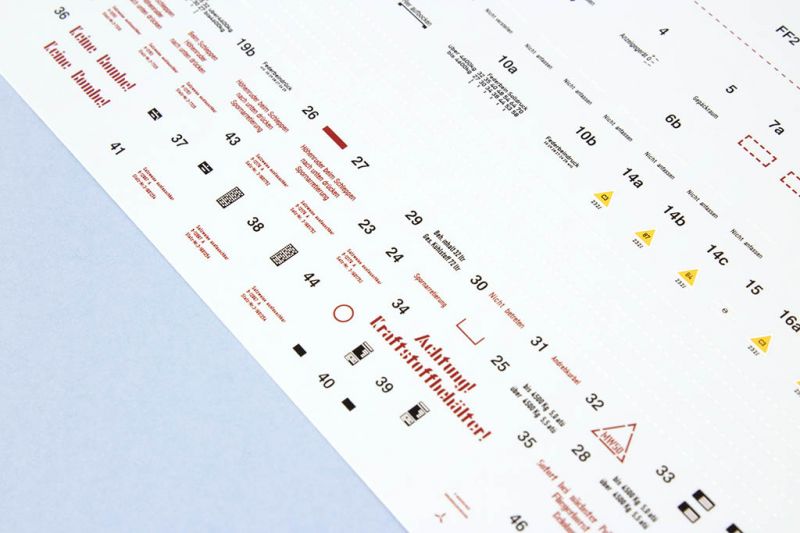 Decals are provided for the spinner spirals and tail band markings, though the tail bands themselves will have to be painted by the modeller. Swastikas are provided as multi-part markings that will need to be assembled on the model, as is common these days. Better that than not having them supplied at all!
The instructions come on a folded A3 sheet, are full colour throughout, and carefully annotated with respect to each of the included schemes. A full set of stencil placement diagrams is also included.
Conclusion
This is an excellent decal set, well-printed, and supported by excellent instructions. Each of the included schemes has something different to offer, though they represent quite challenging paint jobs! Highly recommended.
Thanks to Eagle Editions for the review sample.
© Kevin Futter 2021
This product is available from the following LSP sponsors

This review was published on Saturday, February 06 2021; Last modified on Saturday, February 06 2021