Warbirds | Hawker Hurricane Mk I (Early) Fabric Wing Set 1/32nd Scale
Reviewed by Mark Proulx
Model Design Construction (MDC) has just released a new fabric wing set for the Hawker Hurricane in 1/32nd scale. Either the Revell Mk I or Mk II is suitable for this conversion.
The set consists of eleven resin components and a detailed set of instructions. Derek Bradshaw provided original masters from research supplied by Vasko Barbic. The casting is superb, a high standard we have come to expect from MDC. The surface scribing is crisp, though some small air bubbles to appear in the flaps. These should be easily filled and sanded smooth.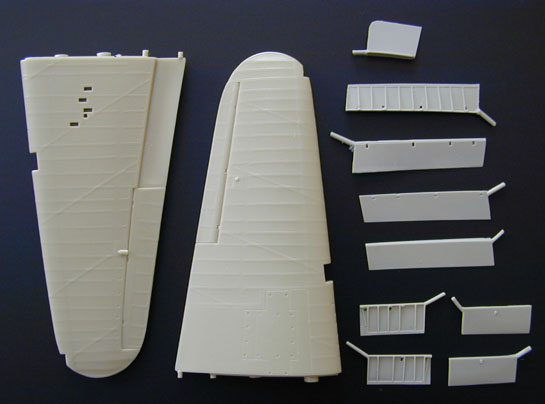 The instructions are well laid out and easy to understand. A complete illustrated parts break down is provided. Diagrams clearly show where the outboard portions of the kit wings are to be removed. For modelers wishing to show the flaps down, some further cutting will be necessary on the lower wing center section. All this should be easy for any modeler with previous conversion experience. Notes on correct dihedral are provided along with correct positioning for the flaps in the lowered position.
Fabric detail in the resin wings is very subtle and not overstated. Scribing is recessed around the gun access covers and further recessed in scale appearance around the ailerons. Shell ejection slots on the lower surfaces are deep and require no further attention.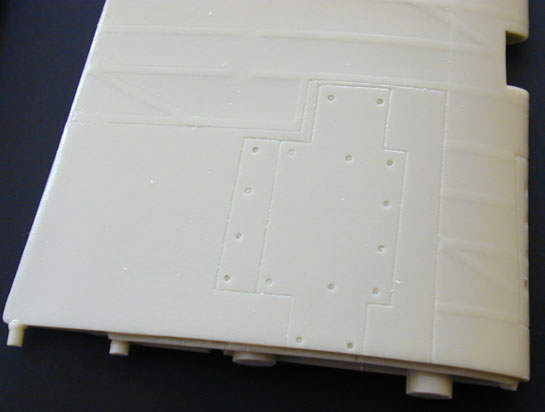 The flaps are wafer thin and display all correct rib detail. MDC provide the modeler with the choice of flaps up or down. Given the great casting effort, I am sure most will opt to show their finished model with the flaps lowered. The instructions help with the correct placement for all the parts and should be followed carefully. MDC also provide a small template to aid with achieving the correct 80 degree angle for the lowered flaps. However, they don't show how the template is to be used.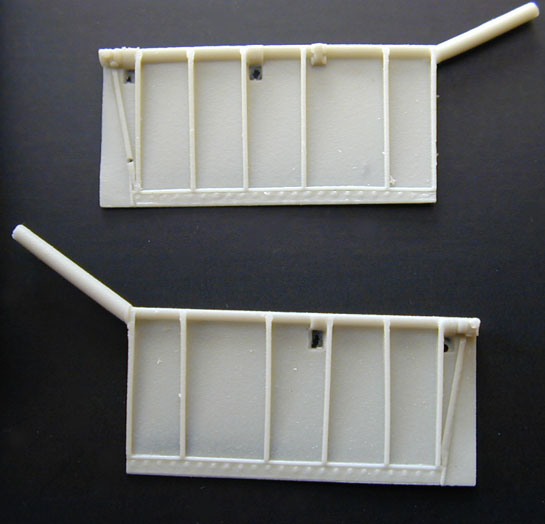 Modelers interested in this wing set should note that other items are required to accurately duplicate an early Hurricane in 1/32nd scale. Items such as the Watts two blade propeller, early exhausts, windscreen, radio mast and airspeed indicator are required. I can recommend this conversion set to anyone wishing to dress up the Revell Hurricane and change its out of the box appearance.
Review sample compliments of MDC.
© Mark Proulx 2005
This product is available from the following LSP sponsors

This review was published on Saturday, July 02 2011; Last modified on Wednesday, May 18 2016