Robert Mrozowski Model & Design | RMM32005: Lancaster Pilot's Station
Reviewed by Kevin Futter
Robert Mrozowski Model & Design recently released a 3D-printed upgrade set for the pilot's station of the HK Models Lancaster kit. The set ships in a nondescript packing box, revealing four resealable bags of 3D-printed parts, a set of instructions, and an odd-looking cardboard sandwich: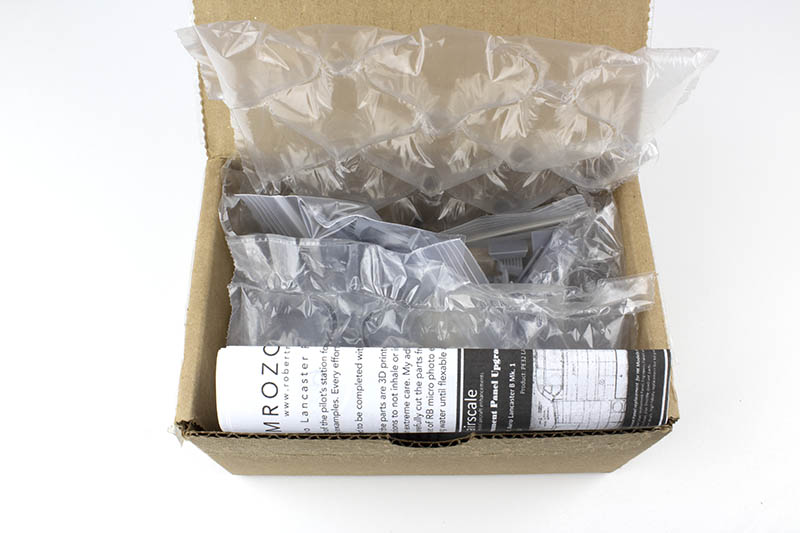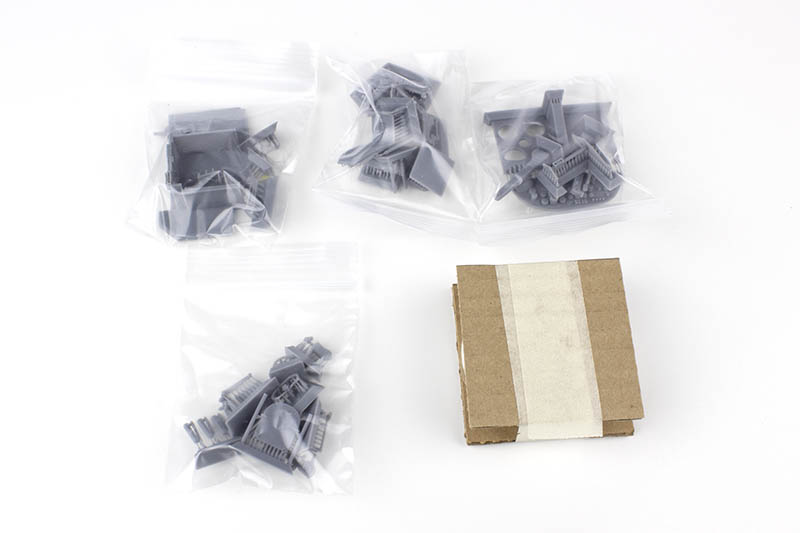 Each resealable bag contains a raft of exquisitely printed parts that, to the naked eye, completely belie their production method. The set even provides three short lengths of brass wire wrapped in tape (one is a spare), to use as the support braces for the pilot's armoured plate.
---
The cardboard sandwich opens to reveal some more 3D printed parts, with delicate raised details moulded into place: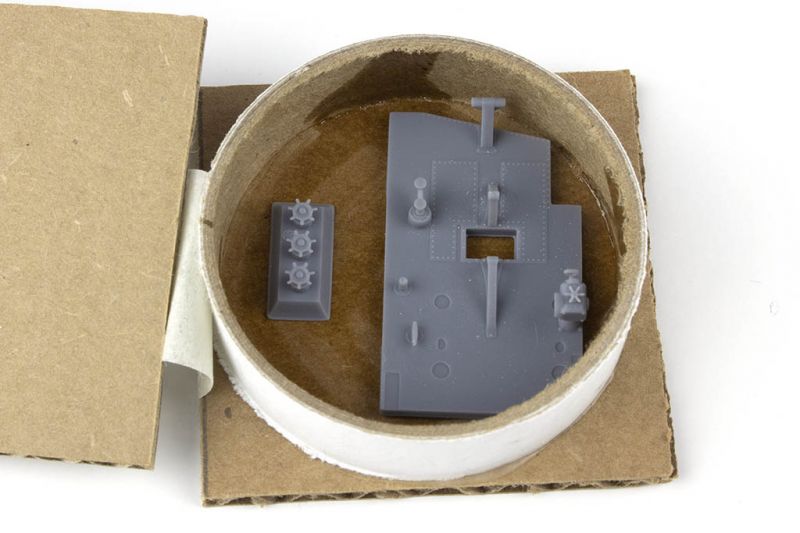 Two different styles of control column are provided, so check your references for which one to use (or just use whichever one you prefer).
The printed detail is amazing, and has to be seen to be believed, as evidenced by the photos below.
---
The instrument panel is blank on the front, and the instructions recommend using the airscale set with the supplied 3D-printed backing. The rear of the panel features full instrument housing detail, to which you could add suitable wiring detail if desired.
The instructions are provided on three double-sided A4 sheets, and are nicely illustrated with clear assembly diagrams and a brief description of the construction process on the first page.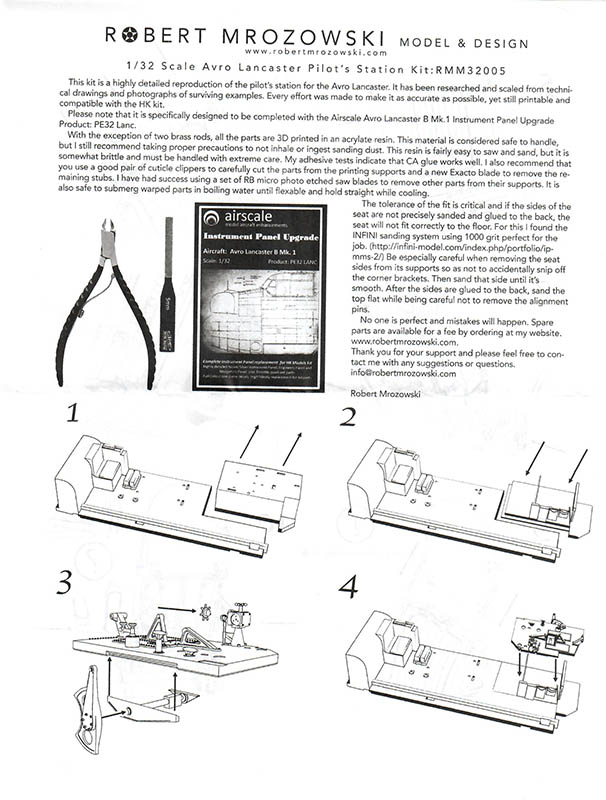 The back of the second page is given over to factory wiring diagrams for the cockpit, while the front of the third page has a keyed cockpit photo and corresponding legend—very handy! The last page is given over to a parts diagram.
Conclusion
While I can't vouch for the accuracy of this set, or any of its constituent parts, there's no doubt that it's amazingly well produced, with superbly detailed and crisply printed components, clear instructions, and some thoughtful touches. The only slight negative is the need to source the front of the instrument panel elsewhere, but the idea clearly is to combine two best-of-breed sets for a superior result, and is understandable from that perspective.
This set represents not only the state of the art of the hobby's aftermarket sector today, but also the direction that it's heading towards into the future. Superb set, highly recommended.
Thanks to Robert Mrozowski Model & Design for the review sample.
© Kevin Futter 2021
This review was published on Thursday, June 10 2021; Last modified on Thursday, June 10 2021