Barracuda Studios | BR32340: 1/32 Scale Spitfire Mk IX Wing Correction Set
Reviewed by Kevin Futter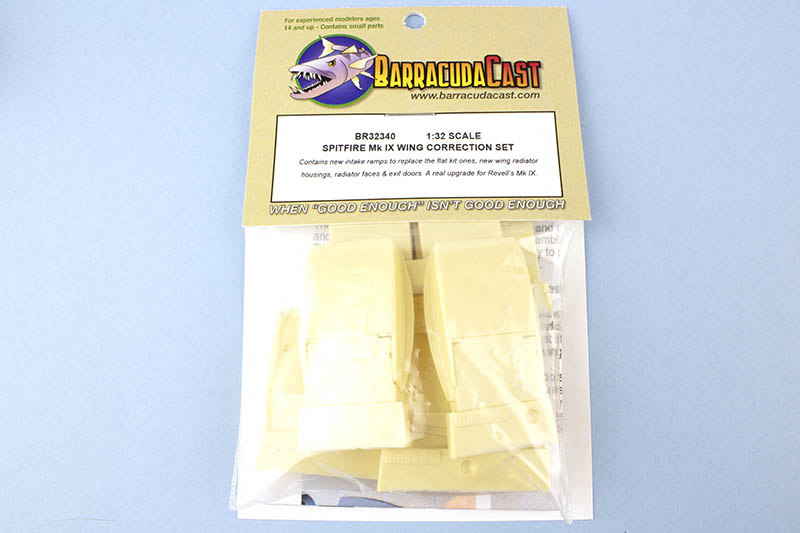 BarracudaCast, out of Roy Sutherland's Barracuda Studios, has recently expanded its range of resin upgrade items aimed primarily at Revell's new-tool Spitfire Mk IX kit. Here we take a look at set BR32340, which the packaging describes like so:
Contains new intake ramps to replace the flat kit ones, new wing radiator housings, radiator faces & exit doors. A real upgrade for Revell's Mk IX.
The set contains 10 resin parts housed on six separate casting blocks: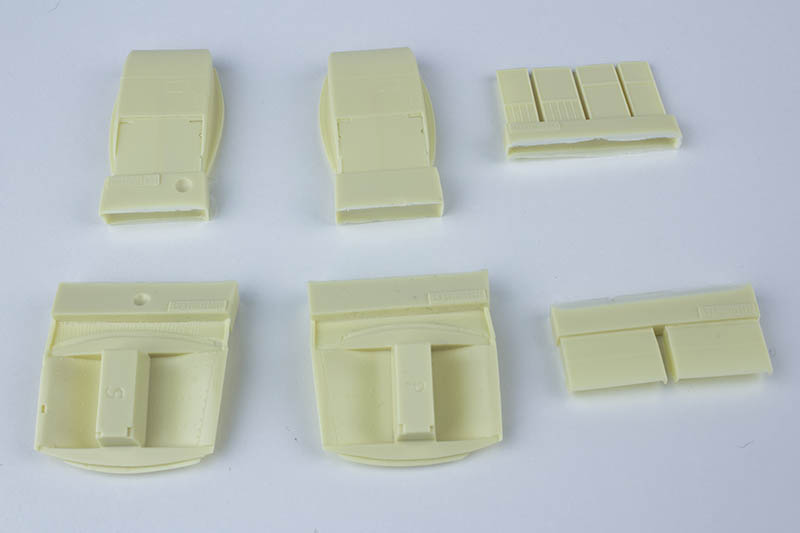 These consist of two intake ramps, two radiator housings, two exit doors, and a set of front and rear radiator grilles for each intake.
---
Both detail and casting quality are uniformly excellent, with no air bubble or pin holes, just as you'd expect from a modern, high-quality resin set. As a guide to obtaining the correct orientation, both the intake ramps and the radiator housings are marked as either 'P' (port) or 'S' (starboard) as appropriate. The radiator faces have excellent grille detail moulded into their respective surfaces, and will repay some careful painting.
A small folded sheet of instructions is included, which consists of explanatory text and annotated photos.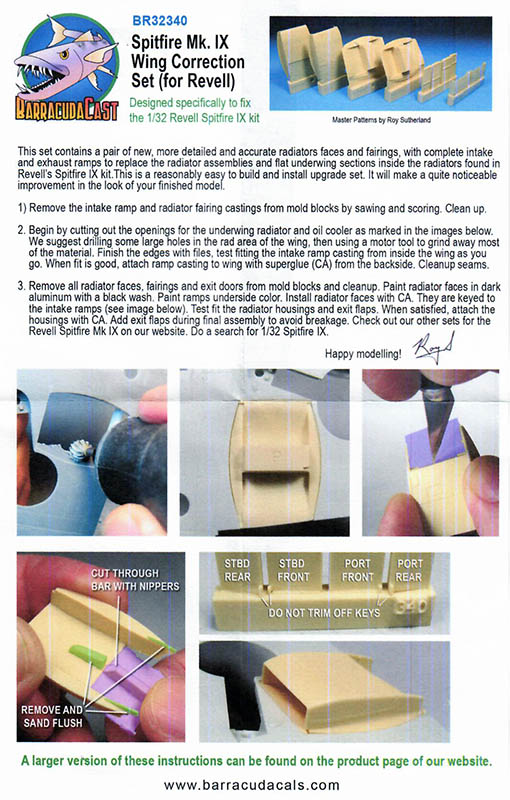 As outlined in the instructions, a little bit of modification to the kit wings is necessary to fit these new resin radiators, but these modifications seem pretty straightforward, and well within the grasp of most modellers.
Conclusion
If you have the Revell Spitfire Mk IX kit, and would like to improve the look of the underwing radiators, then I can think of no more straightforward a solution than using this set. Detail is excellent, and parts-breakdown is logical and modeller-friendly. Only the need to remove some kit plastic presents any kind of challenge, but certainly nothing that a modestly experienced modeller couldn't handle. Highly recommended!
Thanks to Barracuda Studios for the review sample.
© Kevin Futter 2021
This review was published on Wednesday, July 07 2021; Last modified on Wednesday, July 07 2021