Barracuda Studios | BR32448: 1/32 Scale Bf 109F/G Separate Control Surfaces
Reviewed by Kevin Futter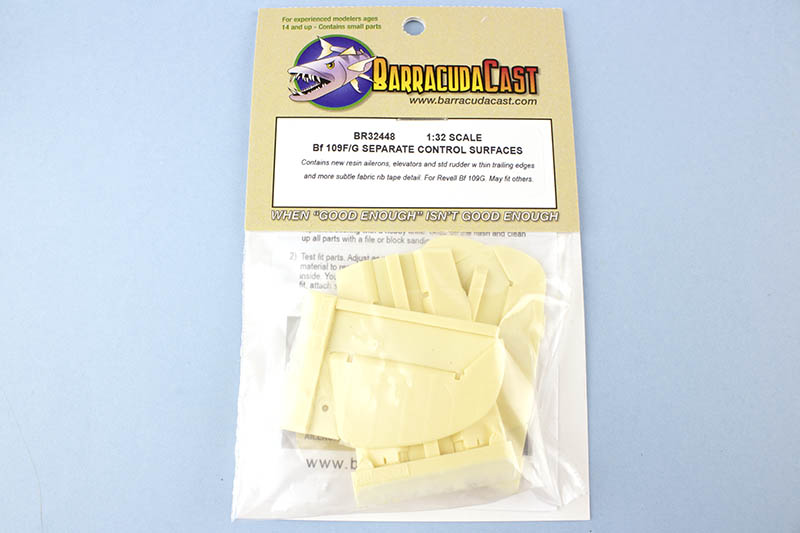 Barracuda Studios continues to expand its BarracudaCast range of resin upgrade and detail sets with a control surfaces set for the Revelll 1/32 scale Bf 109G kit. Quoting from the packaging:
Contains new resin ailerons, elevators and std rudder w thin trailing edges and more subtle fabric rib tape detail. For Revell Bf 109G. May fit others.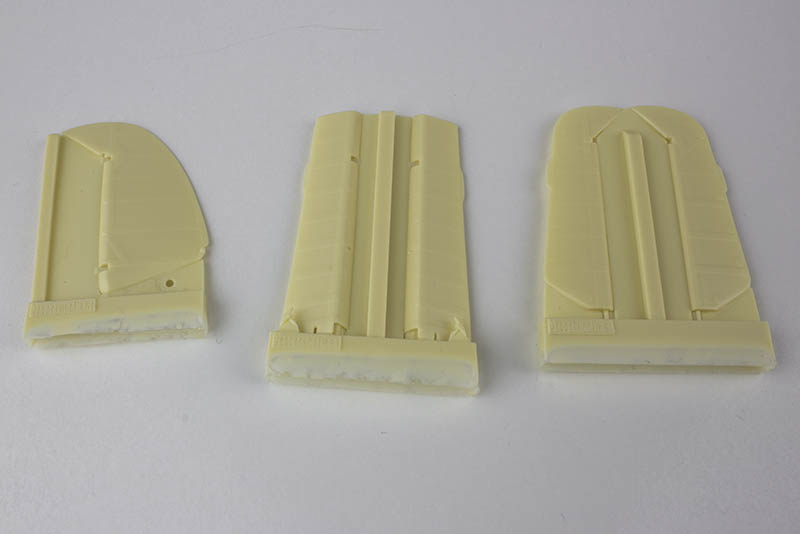 The set consists of five resin parts housed on three separate casting blocks, and as noted above comprise a pair of elevator parts, a pair of aileron parts, and a one-piece rudder.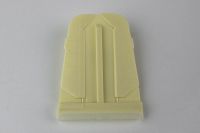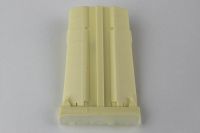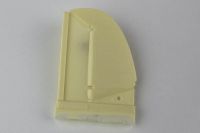 ---
Casting is crisp and flawless, as it always is from Barracuda, and the main casting attachments are thin wafers of resin, rather than the usual monolithic block, which should considerably ease removal of the parts.
The parts themselves are drop-fit replacements for the corresponding kit pieces, and should represent as straightforward an upgrade as you could get. The instructions do note some minor modifications to the kit parts that are required, but these are very basic, and well within the capabilities of even the novice modeller.
The last element of the package is the small folded instruction sheet, which tells you all you need to know about preparing and installing the parts: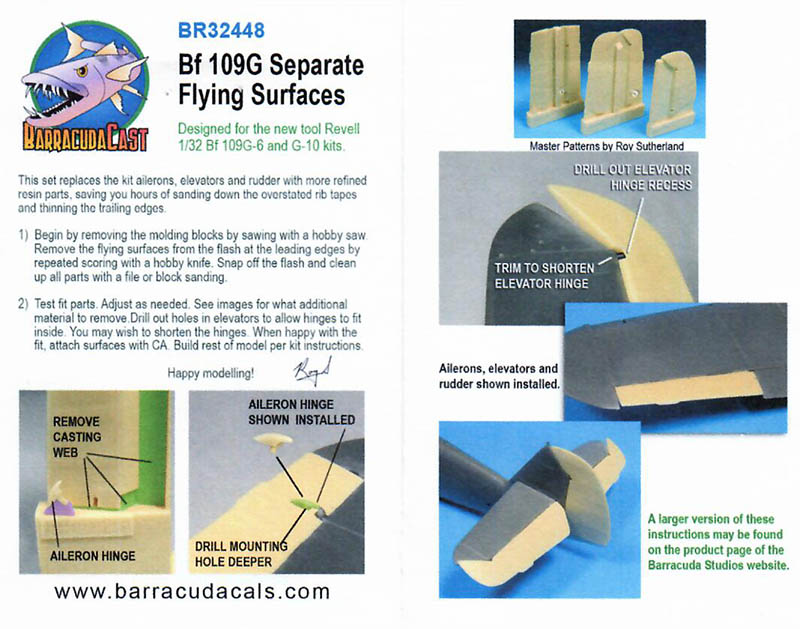 Conclusion
This is a simple and easy-to-use upgrade for the Revell Bf 109G kit. The main advantage of the set is of course the more subtle rendering of surface detail than what is represented on the kit parts. This is an annoying feature of the Revell kit, and Barracuda has provided a no-fuss solution that requires no tedious work on the part of the modeller. If this aspect of the Revell kit annoys you too, then this is easiest way to fix it.
Many thanks to Barracuda Studios for the review sample.
© Kevin Futter 2021
This review was published on Friday, July 09 2021; Last modified on Friday, July 09 2021