Copper State Models | Caudron G.III
Reviewed by Andrew Birnie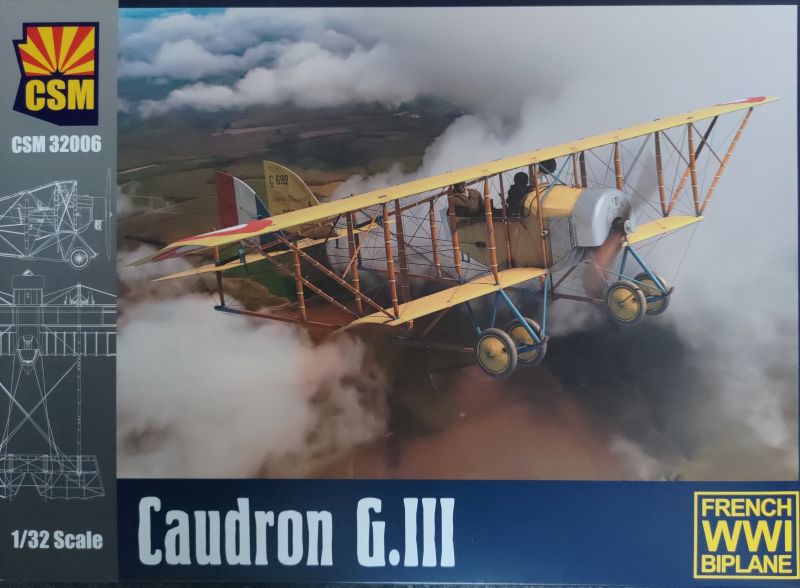 I must confess I didn't have much interest in pre-WWII aircraft before the advent of Wingnut Wings, many of their subjects were my introduction to that type, and so it was with the Caudron G.III from Copper State Models. When I first saw the initial CAD images, I just thought what on Earth is that!? But then like an obscure album track, it grew on me, and I couldn't wait to get the kit.
The first thing you see is the fantastic box art, inside the box lid is a very sturdy box - so have no concerns regards buying direct - and then onto the contents, all sprues individually bagged, as are the decals, and photo etch, making a very attractive package.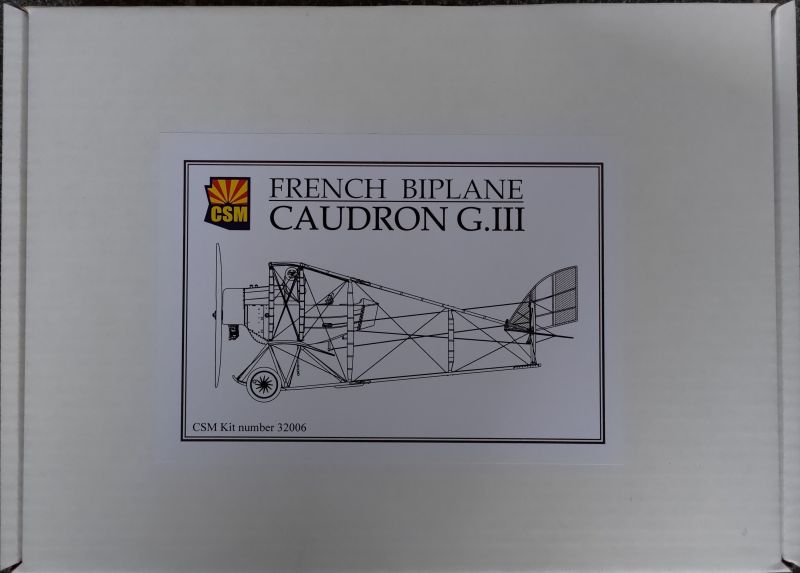 Instructions
The a la mode instruction booklet is very nicely printed, with a short history of the type, kit contents, clear concise build directions, including full rigging and even some cockpit wiring, and rounding things off, the marking option illustrations.
---
The full contents breakdown is as follows:
6 grey plastic runners
1 clear plastic runners
1 decal sheet
1 small photo etch sheet
1 instruction booklet
Pre-order extras
2 decal sheets
1 instruction booklet
The Plastic Runners
Finely molded in grey plastic with exquisite details, it really is a joy to behold, the overall standard is incredibly high.
---
Photo Etch
The small etch sheet includes amongst other parts, the seat belts, ensuring a mighty fine model can be built straight out of the box.
---
Assembly
The basic construction is fairly straightforward, however there is a lot of rigging, and control cables, so it's not a kit for the novice, but if you take your time and follow the excellent instructions carefully it will make the build easier, for example the majority of the rigging on the twin booms can be done pre-assembly.
---
Decals and Markings
C 692 "Pegase", C.18 Escadrille, S.liuet Boinvilliers, Verdun, 1916.
C ? "Trompe La Morte", C.18 Escadrille, Mdl Maxime Lenoir, Verdun, 1915.
C 372, 1914, finished in blue-aluminium paint.
C 914, possibly finished in grey paint similar to period farmans.
---
Three additional extra options with the pre-order kits
C 1001, "Le Grand Icare", Verdun, 1915.
C ?, C.11 Escadrille, Summer 1916.
C 991, C.28 Escadrille, Sgt Pierre Poisard, November 1915.
---
Two additional decal sheets, and print, with the pre-order kits:
---
Conclusion
I've heard rumour that some folks still cry themselves to sleep at night following the demise of Wingnut Wings, and sad as it is, it's doubtful Copper State Models would have taken the plunge with a Caudron G.III - even though the subject's French - in case they were in competition with a WnW's kit of the same subject, in a similar way Eduard ditched 1/32 kits after their planned Spitfire IX was scuppered by the Tamiya kit, and personally, this is right up there with Wingnut Wings in quality.
This is a wonderful kit of a truly esoteric subject, which will, no doubt, provide hours of fun building, and having a true original in your display case.
The kit can be purchased direct from Copper State Models.
© Andrew Birnie, 2022
This review was published on Saturday, February 05 2022; Last modified on Saturday, February 05 2022