Editions Heimdal | Normandie-Niemen
Reviewed by Kevin Williams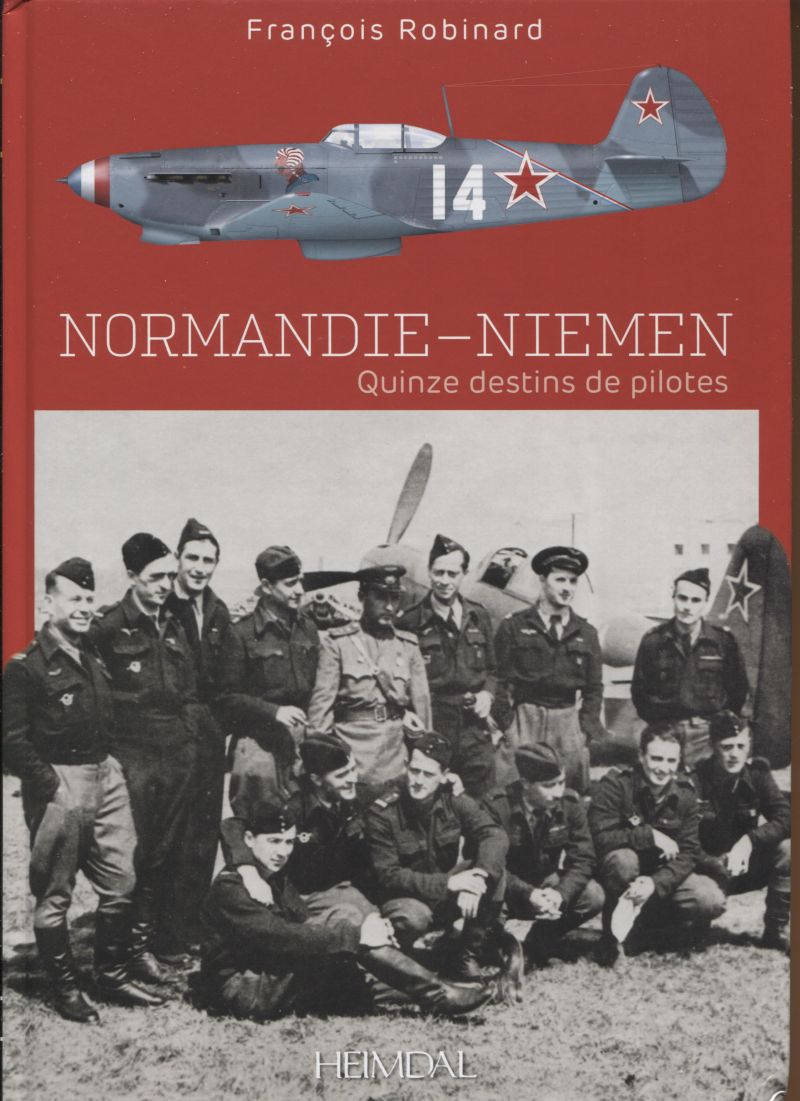 Publisher: Editions Heimdal
Author(s): François Robinard
Publishing date: 2021
ISBN: 978-2-84048-575-9 (Hardbound)
Pages: 129
Presented here is the story of the Normandie-Niemen group, a unit of dedicated French Fighter pilots, opting to fly with the Russian VVS against the Germans during WWII, after the capitulation by the French government.
The Russians provided these French pilots with their own fighter planes, enabling them to take the fight to the Germans, and indeed that's exactly what they did. Several volumes have already been written about their exploits, but they deserve the coverage, fighting as they did for the honor of France. Fifteen of these pilots are highlighted in this volume, and their aircraft (Yakovlev fighters) are well illustrated with color profiles and photos.
(Written entirely in French (no English translations), I cannot speak to the accuracy of the text, this will require someone with more ability than myself.)
Obviously, kits exist in our scale, of the Yak-3 in particular (the type most commonly associated with this unit, though they did fly some others), specifically the Special Hobby kit, which, with a little work, can be built into a real head turner; a big plus for large scale aircraft enthusiasts.
Photo Samples
---
For any and all who seek out history, data, facts and figures, combined with great photos and illustrations of some of the aircraft and pilots of the unit, this book is simply a "must have".
Summation
On a scale of 1 to 10, I'd rate this book as a solid 10, no question about it. Topping out at roughly 129 pages of iconic Normandie-Niemen fighter aircraft, all combined in a nice hardbound edition, while using good quality paper, it is highly recommended.
My review copy compliments of Casemate Publishers. Thanks a ton to Casemate, it's a truly outstanding piece of reference work, and one that will surely fill the bill for any enthusiast of this small but memorable regiment.
© Kevin Williams 2022
This review was published on Sunday, February 20 2022; Last modified on Monday, March 28 2022