Mortons Books Ltd | F-15 Eagle: Undefeated 4th Generation Super-Fighter
Reviewed by Kevin Williams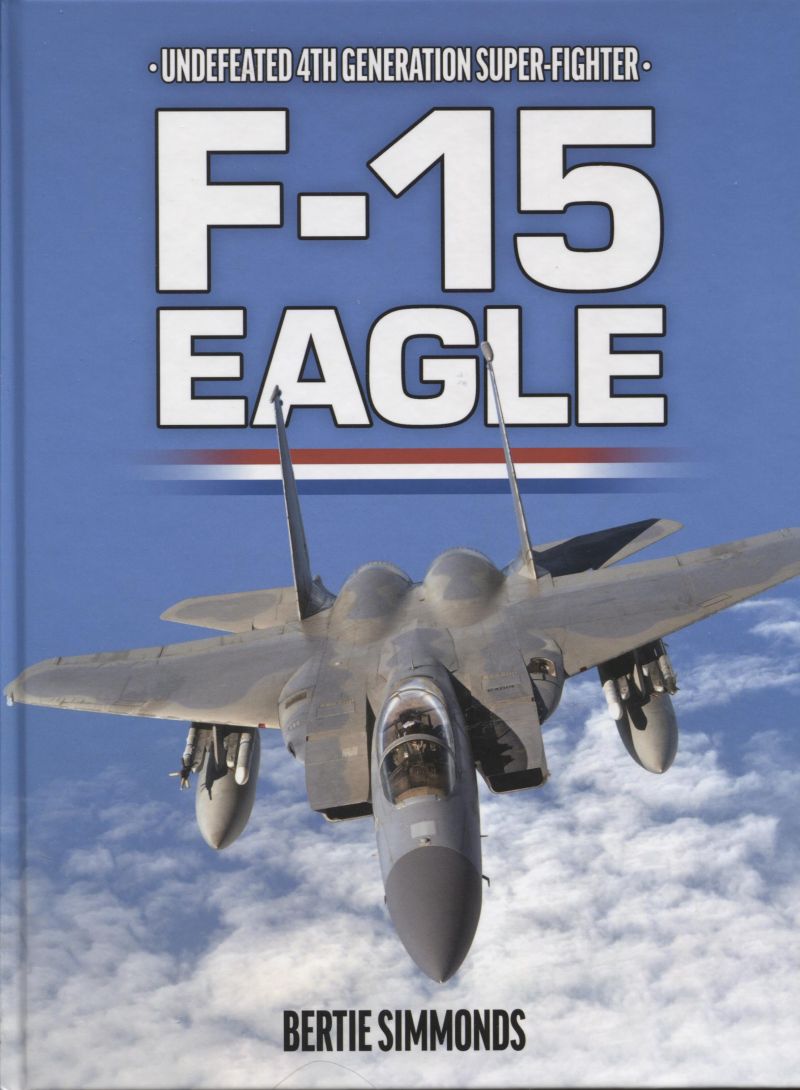 Publisher: Mortons Books Ltd
Author: Bertie Simmonds
Publishing Date: 2021
ISBN: 978-1-911658-53-5 (Hardcover)
Pages: 144
This particular book is dedicated to the McDonnell Douglas F-15 Eagle. Given that I've spent most of my life in the Saint Louis area, the Eagle holds a very special place in my heart, as I've had the wonderful privilege of experiencing the pure joy of seeing them fly around here for years. The F-15 is an undisputed world class fighter plane, having experienced zero combat losses due directly to enemy air-to-air engagements.
Since the beginning of it's combat debut, as both fighter and strike versions, the by now iconic (and deservedly so) Eagle has been involved in numerous conflicts, proving itself over and over again; Afghanistan, Desert Shield, Desert Storm, and Operation Iraqi Freedom. The Israelis have also used the Eagle to great advantage.
The Eagle, being a perennially favorite subject amongst modelers, is well represented here and I'm particularly pleased with the real "at work" type of photos presented; mostly color shots, as well as a few black & white photos. Large scale modelers are blessed here with having some good choices in the form of available large scale kits, not the least of which is the incredibly delicious Tamiya F-15C and Strike Eagle kits.
Typical Photo/Illustration Quality to be Found Throughout
---
To me, the high point of this volume, is the overall appeal of the subject matter, combined with numerous interesting facts and anecdotes about the aircraft, all packaged in a smooth, attractive presentation.
I'll have to say that, to me, this book is very good value, given the overall content.
If you're an Eagle fan (as I most certainly am), you may well wish to add this title to your collection.
(Not a selling point, as such, but the cover has a nice tactile "feel" to it, reflecting, in my opinion, a dedication to overall quality of presentation that I very much like.)
My review copy compliments of Casemate Publishers. Many thanks to Casemate, it's truly first-rate stuff.
© Kevin Williams 2022
This review was published on Wednesday, March 16 2022; Last modified on Monday, October 24 2022