Fantasy Printshop | No Carrier Film Decals - RAF Letters and Numbers
Reviewed by Iain Ogilvie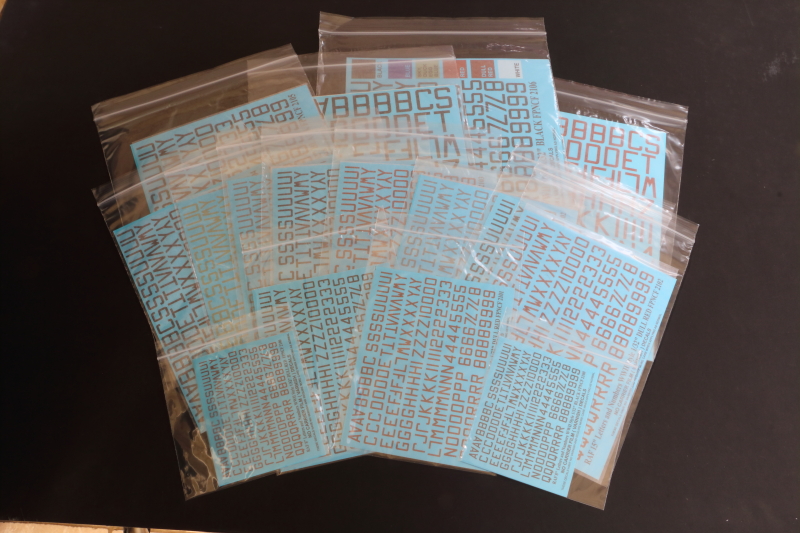 No Carrier Film Decals?
Fantasy Printshop have a reputation for producing some of the best decals in the business, often doing the printing for other decal brands. A short while ago Ray, the man behind Fantasy Printshop, announced they were going to be producing some decals that were free of the traditional carrier film needed to hold individual designs together - and we were keen to take a look!
Whilst carrier film can usually be easy to blend in with the background finish, especially if you use the 'Microscale System', or versions thereof, there are times when this can be challenging - 'natural metal' finishes for example. Of course not having any silvering, or slight 'step' in the finish, to worry about, having carrier film free decals should make decalling a lot easier, whatever the desired final finish.
Ray has kindly sent us a selection of RAF letters and numbers suitable for 1:32 subjects so that we could take a look - and, most importantly, try them out!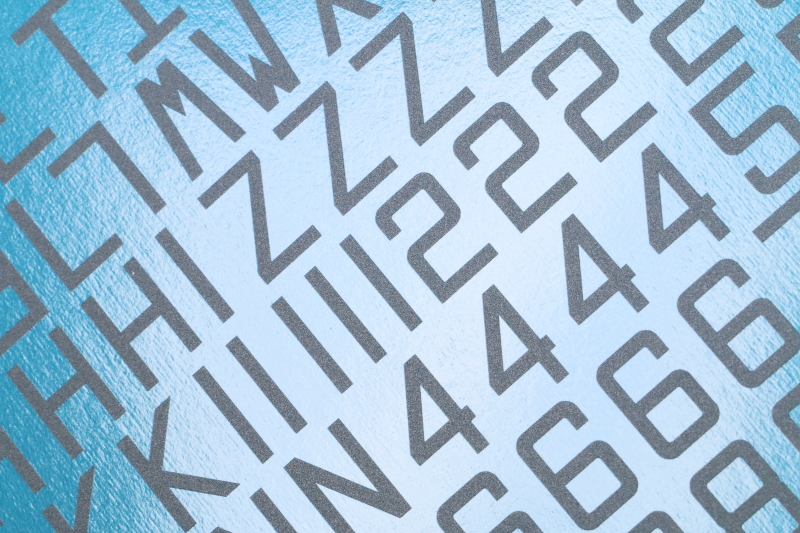 We've photographed a selection of the decals below so that you can see the quality. Printing is very sharp and, yes, there is no carrier film - the edge of each letter really is the edge of the decal. Apart from that, the only difference I can see is a slight surface texture to each design.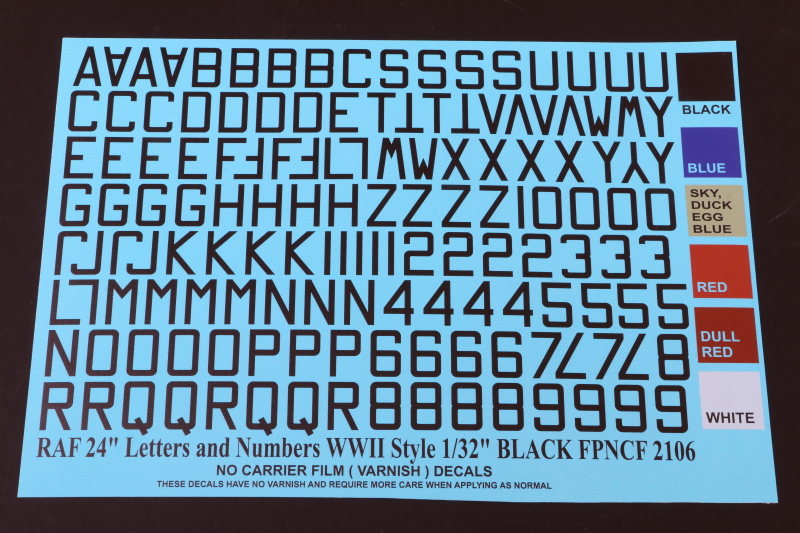 ---
Do they work?
For the purposes of this exercise we've dug out an old Hasegawa Spitfire as a test mule. The wing has been given a coat of Xtreme Metal aluminium paint - part of which has been left plain, and the remaining 2/3rds given a thin coat of acrylic gloss.
Dull Red numbers from the 12" sheet were used for the test as they have a 'leg' on one side that I thought would be a good test of decal strength.
Once cut from the sheet they were dipped in warm water and applied in exactly the same way as standard decals.
There was no inclination to break up - and they appear reasonably tough. On one, the leg of the 9 curled over itself and was easily guided back using a cocktail stick.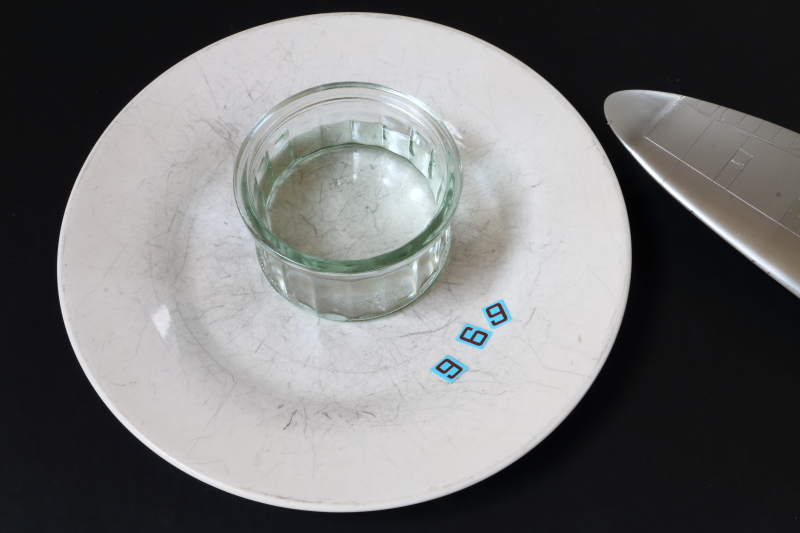 ---
After drying, the outermost decal was given a coat of matt varnish.
And the results - there's a slight ghosting in the photo - but not visible on the model. I'd rate the test as a success!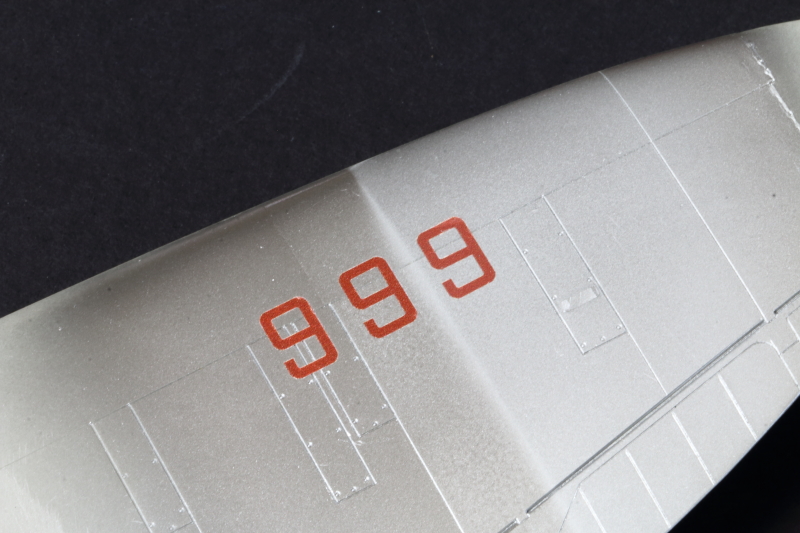 So, yes, they work - and they work nicely.
Conclusion
We were intrigued with the thought of these when first announced and, now that we've had a chance to try them out, can confirm that they do, indeed, work!
Looking forward to seeing how this range develops further, with more complex designs.
This range of decals is available direct from Fantasy Printshop.
Review samples courtesy of Ray Horwell at Fantasy Printshop.
© Iain Ogilvie 2022
This review was published on Sunday, July 10 2022; Last modified on Saturday, July 16 2022