Silver Wings | 32023 Gloster Gauntlet Mk.II
Reviewed by Iain Ogilvie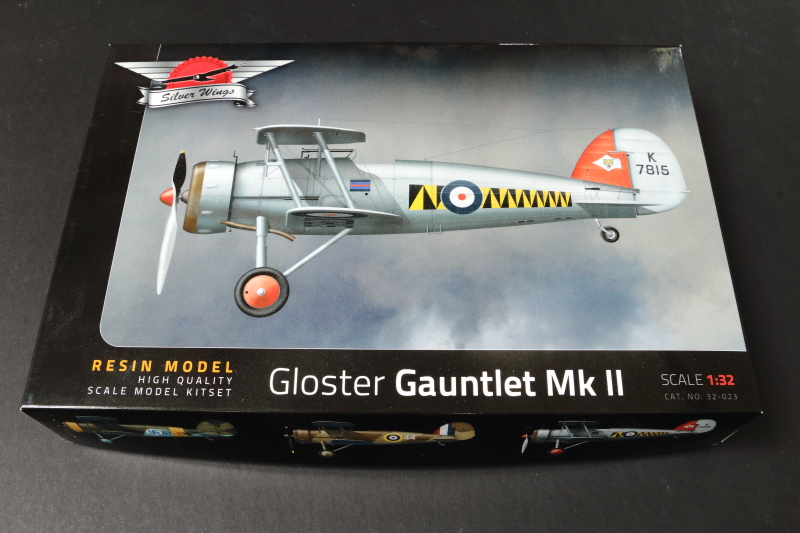 History
From Wikipedia (photos via BAe Systems):
The Gloster Gauntlet was a single-seat biplane fighter designed and produced by the British aeroplane manufacturer Gloster Aircraft in the 1930s. It was the last fighter to be operated by the Royal Air Force (RAF) to have an open cockpit, and also the penultimate biplane fighter in its service.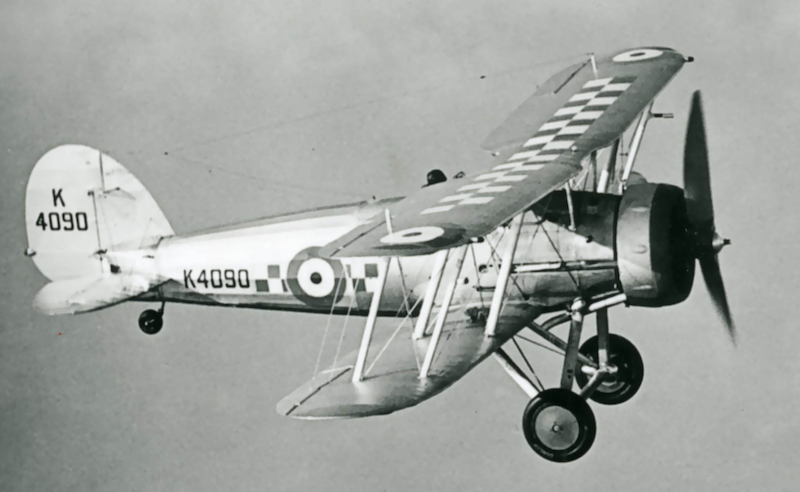 The Gauntlet had a somewhat lengthy development process, linking back to the S.S.18 prototype of 1929. Extensive modifications, including multiple engine changes and changes to suit varying specifications, resulted in a relatively fast fighter aircraft for the era as well as a heavy armament and favourable manoeuvrability. By mid-1933, the Gauntlet name had been applied to the type and the Air Ministry placed an initial order for 24 aircraft during September of that year. It was procured as a replacement for the Bristol Bulldog, being roughly 50 MPH faster while also being more heavily armed. In May 1935, No. 19 Squadron became the first unit to receive the Gauntlet I.

An improved model, the Gauntlet II, featuring structural improvements sourced from Gloster's new parent company, Hawker was developed during 1934; deliveries of this new model commenced in the following year. Gloster received orders for over 200 Gauntlet IIs, with the type eventually being operated by 14 RAF squadrons of RAF Fighter Command. It was used for various duties, including a secretive series of exercises that included the first interception of an aircraft using information relayed from ground-based radar, a technique that would prove to be vital during the Second World War. However, as early as 1936, frontline squadrons begun to be reequipped with more advanced fighters, such as the Gloster Gladiator, Hawker Hurricane and Supermarine Spitfire. Gauntlets were increasingly used in secondary roles and by overseas squadrons, serving in a reduced capacity into the Second World War. The last examples were withdrawn during 1943.
The Kit
The kit comes neatly packaged, with a stout card box bottom, and a beatifully done box lid that would put many mainstream kits to shame - and is indicative of the care that's gone into putting everything together.
Parts are generally grouped together and in separate ziplock bags. There's some bubble-wrap in there as well, so the contents should survive most postal systems.
The kit has been available for a little while now, and I've been slow to write this one up, but hopefully of use to some of our readers!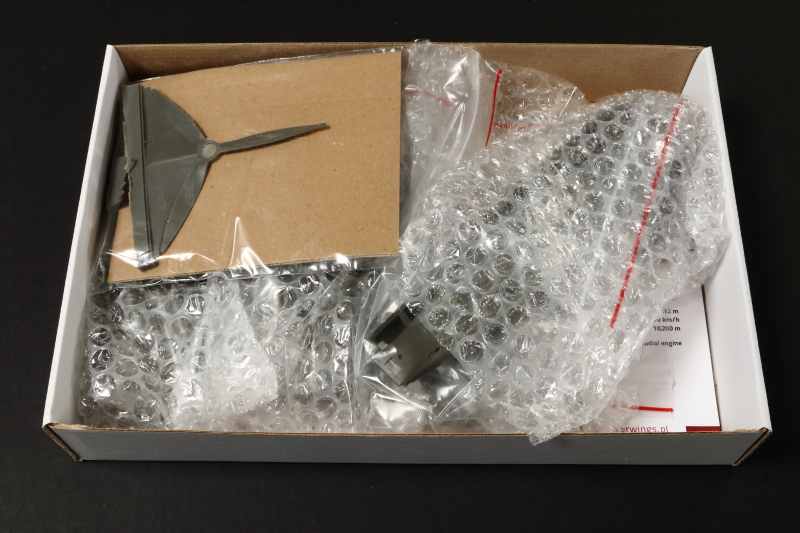 ---
Fuselage
The shape looks excellent - and the left and right halves look like they will fit together very well for a resin cast kit, with little sign of that uneven shrinkage exhibited in some kits using this medium. Surface detail is neatly done and suitably restrained.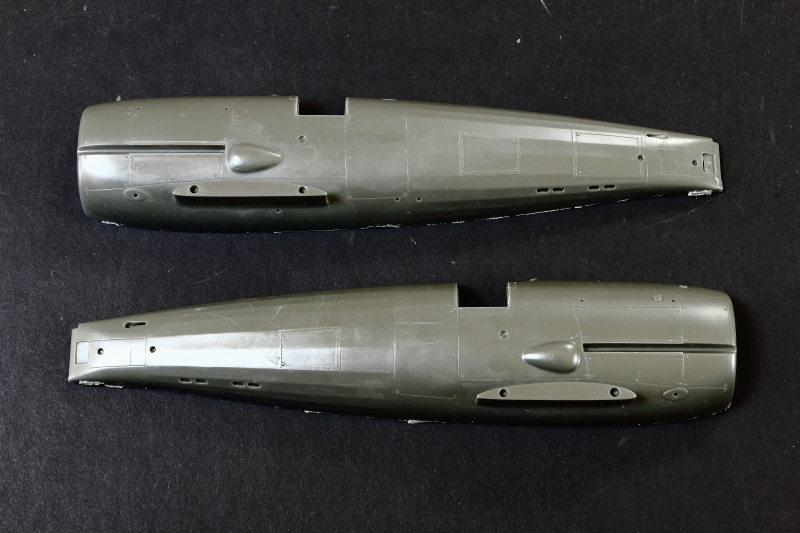 ---
Wings
Neatly cast, these should take very little prep before assembly and paint: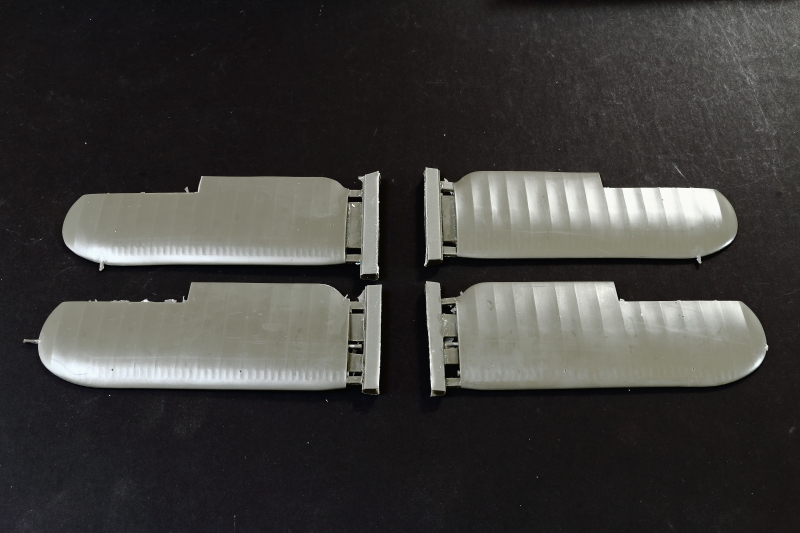 ---
Empennage
Again, neatly done: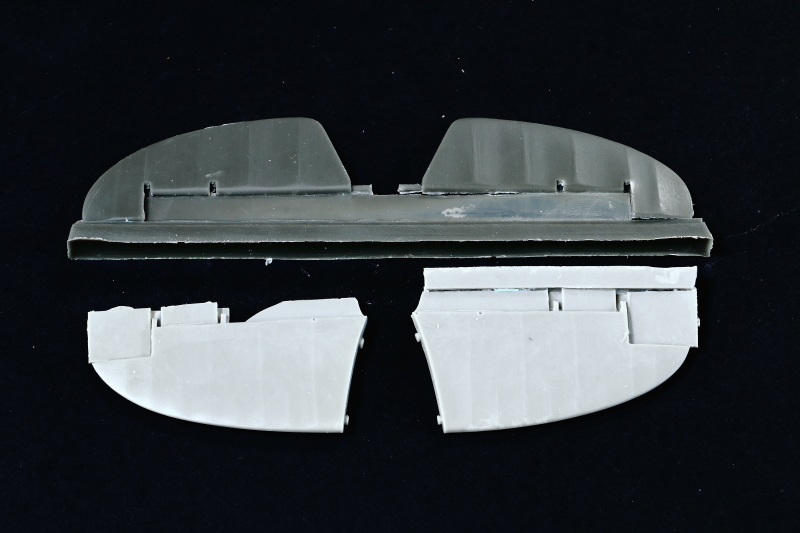 ---
Stuff
When it comes to detail that provided in the box is pretty comprehensive. As well as a detailed cockpit, the kit includes a beautifully detailed and cast Bristol Mercury engine.
The kit provides a reasonable rendition of the Fairey Reed 3 bladed prop, but not the often fitted two-blader, the latter being available from AIMS.
---
Photo Etch
A single brass fret is included, providing a number of useful items from Instrument panel to oil cooler and seat straps, amongst other items.
---
Instruments
A single sheet of printed acetate is provided for the instruments and these should look good when sandwiched behind the photo-etched panel.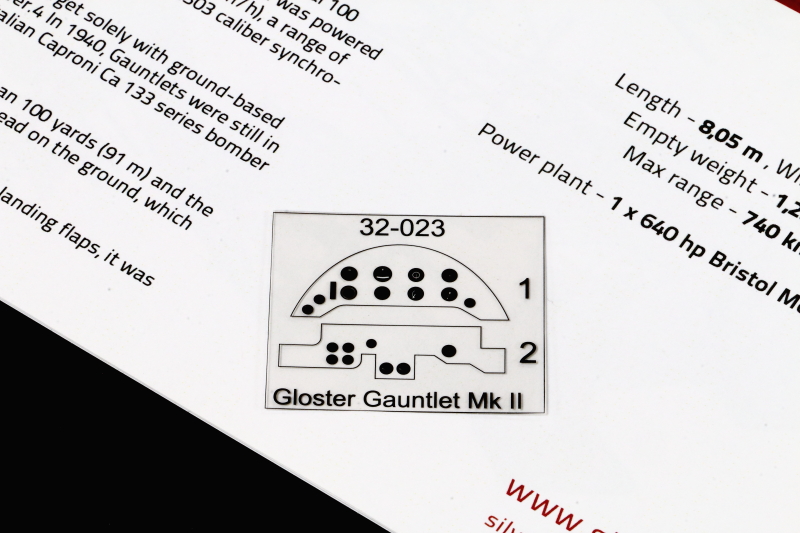 ---
Brass Barrels/Gunsight
These are a lovely inclusion in the kit and are of the typically high standards we've come to expect from Master.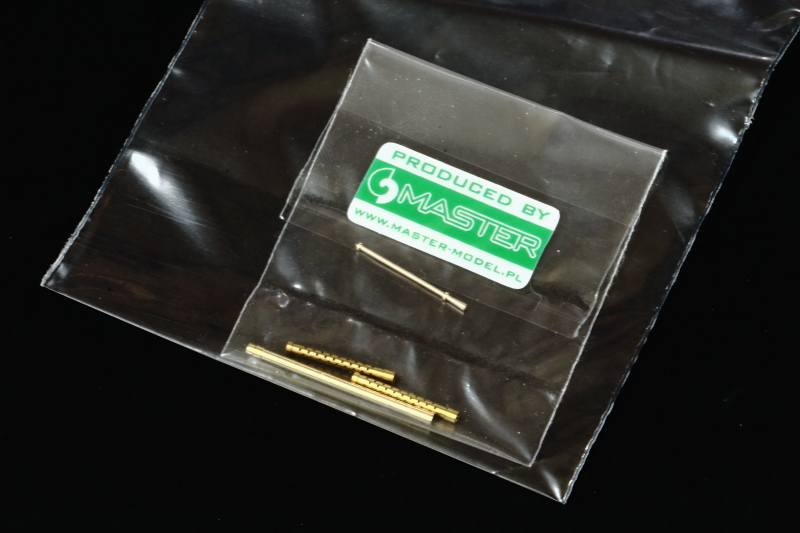 ---
Decals
Three sheets are provide and they exhibit good and opaque colour, as well as looking commendably thin.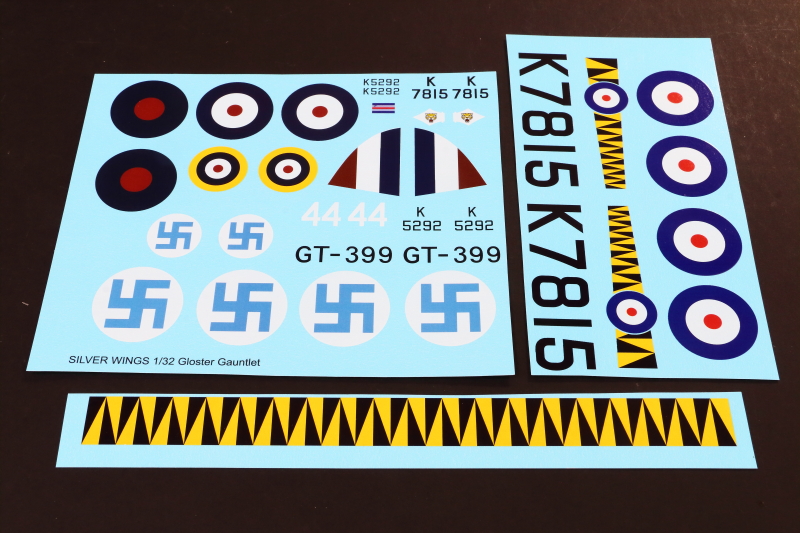 ---
Three options are provided:
Gauntlet Mk.II of 74 Squadron, RAF Hornchurch, 1937, in the overall aluminium scheme, with red tail fin and those bright 74 Squadron markings
Gauntlet Mk.II of 112 Squadron at RAF Helwan, Egypt, 1940, sporting desert camouflage
Gauntlet Mk.II of T-LLv 35 Utti Heinakuu Finnish Air Force, 1942, in the usual Finnish camouflage scheme of the period
---
Instructions
These are impressive for a resin kit and are very simple, as befits the subject. Time will tell if there are any gotchas in assembly that could have done with a little more detail in the instructions.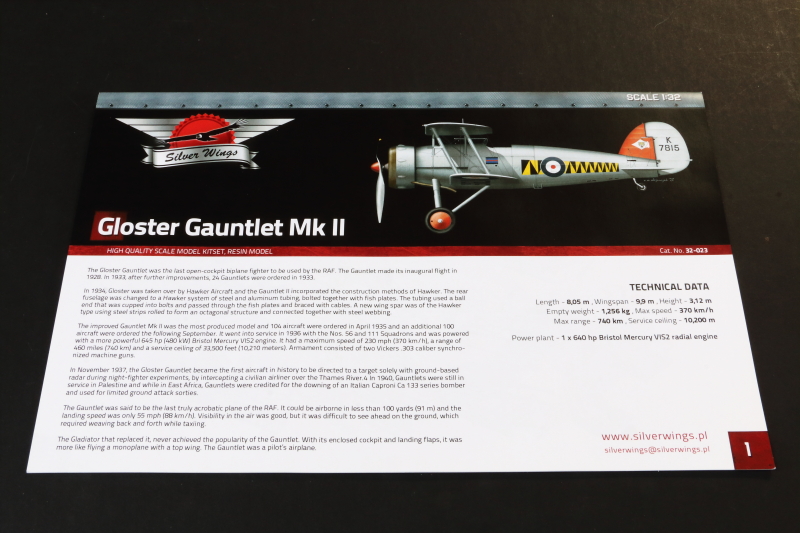 ---
Conclusion
What can I say? This really is a lovely looking kit, and one that makes a great companion to the injection-moulded ICM Gladiator kits.
If you want to see how the kit goes together take a look at Max William's excellent build on the forums, where he makes a few tweaks to the kit, with superb results!
This kit is available directly from Silver Wings.
Review courtesy of my wallet.
© Iain Ogilvie 2023
This review was published on Monday, August 28 2023; Last modified on Monday, August 28 2023