Air World | Lockheed Tristar
Reviewed by Kevin Williams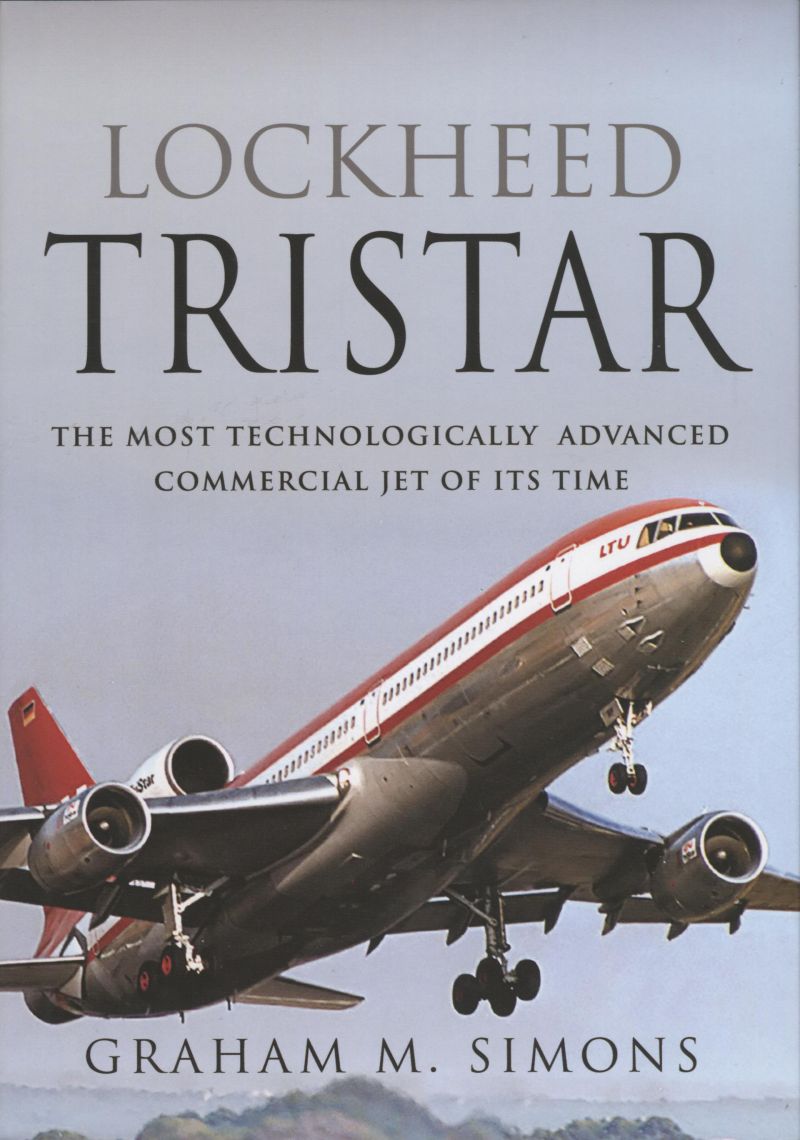 Publisher: Air World
Author: Graham M. Simons
Publishing Date: 2021
ISBN: 978-1526758828 (Hardcover)
Pages: 320
This choice is admittedly a bit off the beaten path for the average LSP reader, but as an aircraft, I'm hoping it still may find a happy audience.
The Lockheed L-1011 Tristar has been a favorite airliner of mine for years now, so when I became aware of the eventual release of this book, I just knew that I had to eventually have it. Now that I have it in my hands, I must say that it was very much worth the wait.
The book itself is presented in a handsome hardbound package, using good quality paper for great photo reproduction, and a thoughtful, well organized overview from the beginning to the twilight days of this iconic airliner.
The Tristar, a commercial success, and chosen by many airliners, is, to me, one of the most graceful looking commercial aircraft ever built. Large scale modelers are again limited in this area, as there are currently no 1:32 L-1011 kits available, but it would be absolutely gigantic anyway, so perhaps not really a big deal.
It's all covered here, the predecessors (that "set the stage"), evolution of the design concept, selecting the right engines, production and the airlines that opted for the design for their fleets, and these were varied and wide. Time is also spent exploring some notable, and unfortunate accidents, it's use by the RAF, and a nice section devoted to many of the various airlines and their schemes. Many, perhaps most, of my favorite schemes are depicted here; ATA, Delta, Pan Am, Eastern, TWA, Saudi, Royal Jordanian, All Nippon, LTU, Air Canada, Gulf Air, and the list goes on and on.
Typical Photo/Illustration Quality to be Found Throughout
---
All in all, this volume is pretty much a "one stop shop" of data, anecdotes and photos of the famous L-1011, and I couldn't be happier about that.
Those amongst us who, like me, are drawn to Commercial aviation as much as the military stuff, will undoubtedly be rewarded by the purchase of this book; it's one of the better L-1011 references I've yet run across, and I have quite a few.
On a scale of 1 to 10, I'd rate this book as a solid 10, no question about it.
My review copy compliments of Casemate Publishers. Many thanks to Casemate, it's a wonderful presentation, offering as it does, specifics on the design history, production and years of faithful service to those that bought her.
© Kevin Williams 2022
This review was published on Monday, June 20 2022; Last modified on Saturday, June 25 2022