Kagero | The Mikoyan-Gurevich MiG-3, Vol. II
Reviewed by Kevin Williams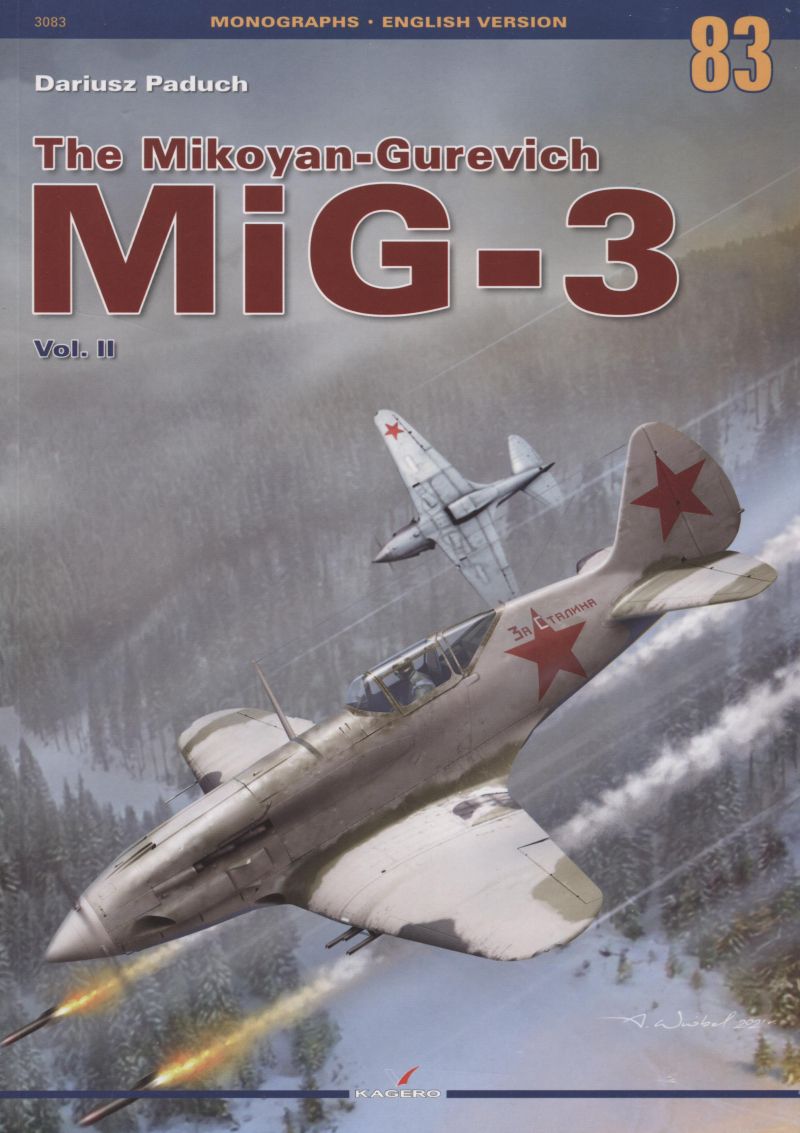 Publisher: Kagero
Author(s): Dariusz Paduch
Publishing Date: 2022
ISBN: 978-83-66673-91-5 (Softcover)
Pages: 96
This volume (Vol. II) from Kagero (somewhat typical of the entire Monograph series), is predominantly the "meat and potatoes" of the two volumes of the MiG-3 itself, and I'm quite impressed and pleased with what I see here.
The artwork that is provided, is limited to several very nice color profiles of the MiG (a hallmark of Kagero books in general), and is appreciated by this author, as well as a few black & white line drawings, plus various sketches.
Also present, are several photos of what I assume is a restoration or new build air-frame, a real nice touch that is truly appreciated by me.
Obviously, kits are available in our scale, of the MiG-3 (Trumpeter), so building a representative one, as seen in this book, should prove very doable.
Photo/Illustration samples
---
As is clearly evident, the photos are generally quite acceptable.
For any and all fans of legacy Mikoyan designs, this volume seems to have a little of everything.
Summation
This book, being Volume II, is naturally a follow-on to Vol. I, and between the two, adds a fair amount of data on this interesting relic from WWII.
Overall quality is quite is quite high, all being published on good quality gloss stock, a big ol' bonus for any serious reference collector.
On a scale of 1 to 10, I'd rate this book as a solid 10, no question about it. Topping out at over 96 pages of Mikoyan history, photos and illustrations, there's bound to be a place for it in your library.
My review copy compliments of Casemate Publishers. Thanks a ton to Casemate, it's a truly awesome piece of reference work, and one that will surely fill the bill for any aviation enthusiast/modeler that has a passion for Mikoyan fighter aircraft, and the MiG-3 in particular.
© Kevin Williams 2022
This review was published on Wednesday, August 03 2022; Last modified on Wednesday, August 03 2022