Harpia Publishing | AMX
Reviewed by Kevin Williams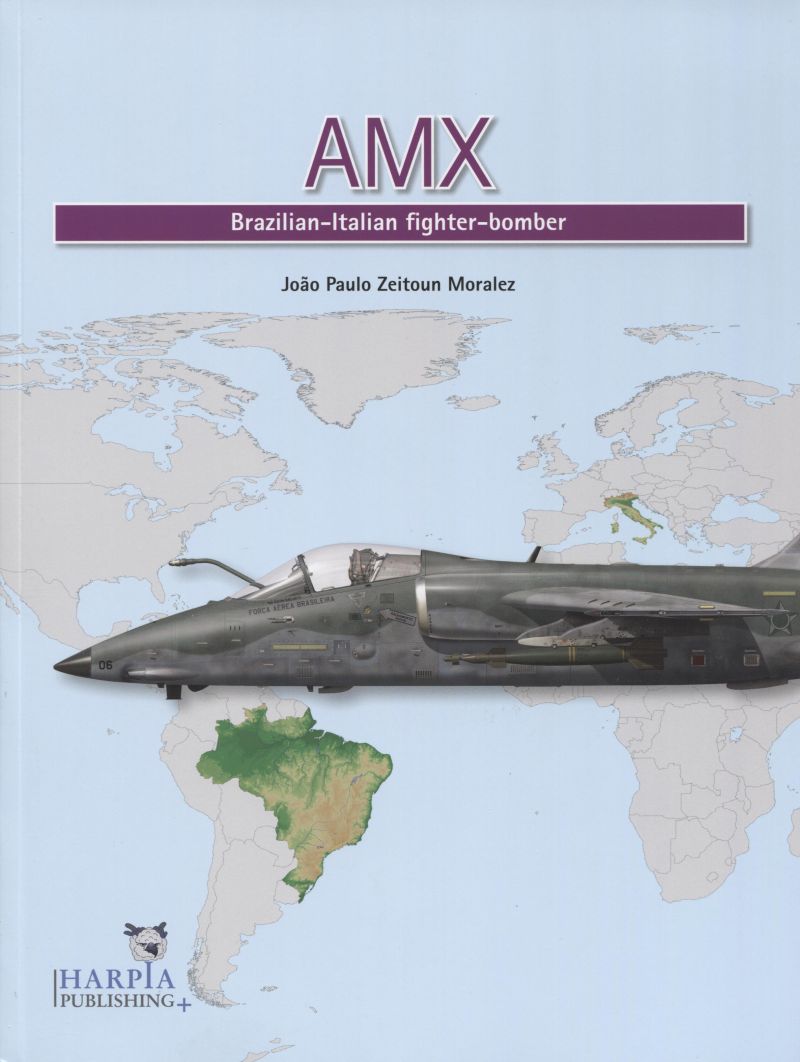 Publisher: Harpia Publishing
Author: João Paulo Zeitoun Moralez
Publishing Date: 2023
ISBN: 978-1-950394-08-1
Pages: 144
Yet another foray into Harpia Publishing for me, and I must say I'm very impressed so far with what I see.
This particular book, obviously explores the very interesting Brazilian-Italian joint venture project; the AMX. This is an aircraft that I quite frankly had never heard of before, but an interesting machine, now that I am aware of it.
At present, no 1:32 kit exists of the AM, though there are a few in "other" scales.
Typical Photo Quality to be Found Throughout
---
Included in this volume as well, are a few very nicely done color profiles (as seen above), which make the book most agreeable.
Summation
To me, the high point of this volume, is the overall appeal of the subject matter, all packaged in a smooth, attractive presentation, and on good quality photo stock; good value, given the overall intensity and coverage.
For any and all fans of more obscure (to me) aviation related material out there, this book is most definitely recommended.
On a scale of 1 to 10, I'd rate this book as a solid 10, no question about it. For existing or new AMX fans out there, this book just broadens the scope of what was previously known about this aircraft.
My review copy compliments of Casemate Publishers. Many thanks to Casemate, it's an very nice book, and I'm very pleased to have it.
© Kevin Williams 2023
This review was published on Thursday, May 25 2023; Last modified on Sunday, May 28 2023