B & B Resin Design | 1/32 F4U-2 Conversion for the Tamiya F4U Birdcage Kit
Reviewed by Ray Peterson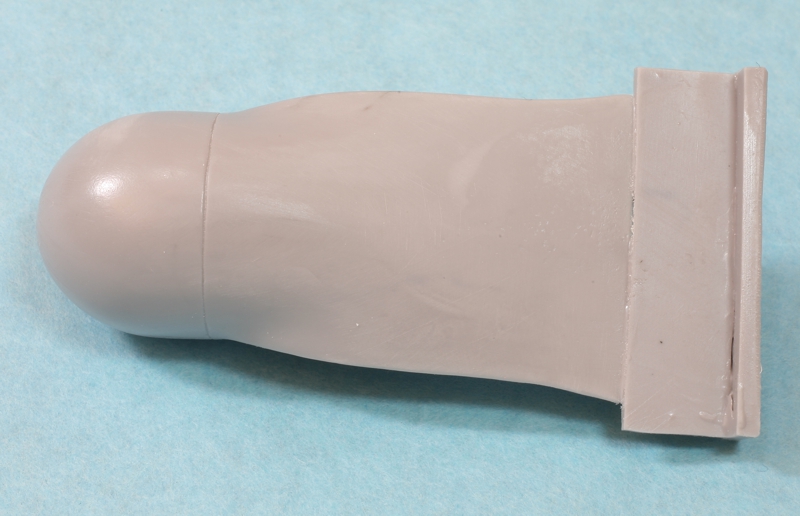 As many of you know, Tim Biggers (BiggTim on the forums) has acquired the molds and masters from Harold of AMS products. He is now offering some of the list as well as his own creations as B& B Resin Design. This is one of his first releases.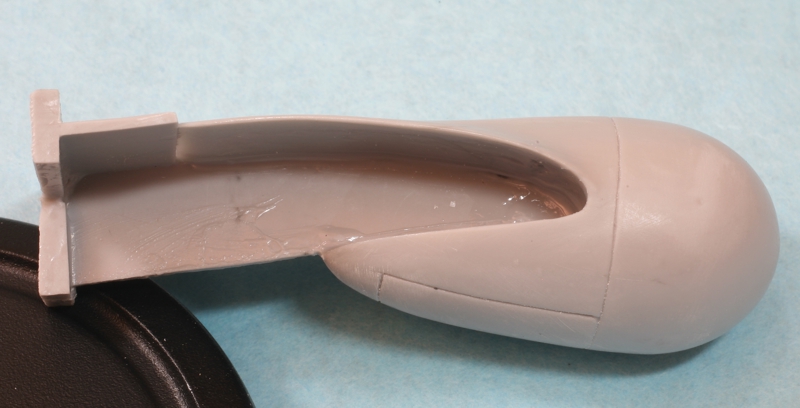 The items are based on the AMS release but updated and revised based on new research. The radar housing has been subtly revised to more accurately reflect the flare as it fits onto the Tamiya wing.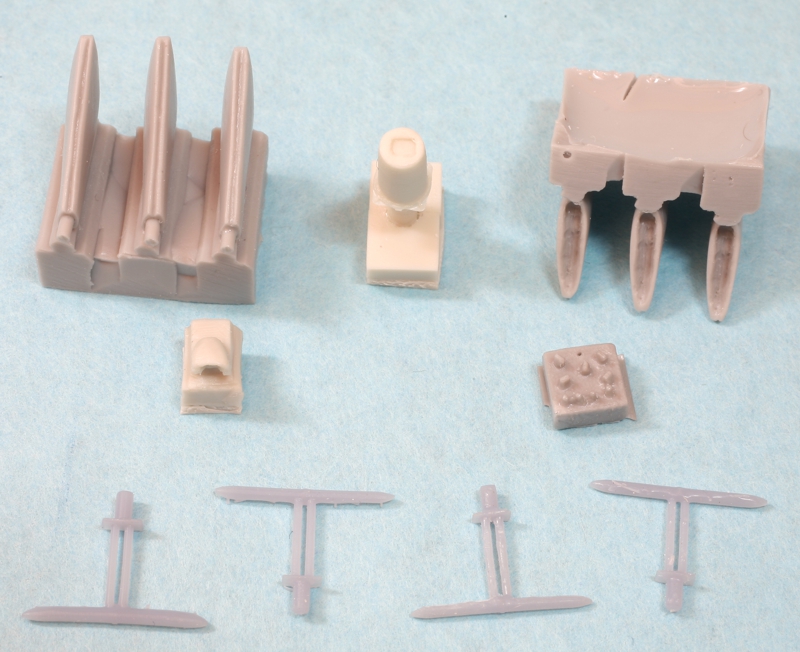 The other parts include the flame hiders for the Corsair exhausts, the radar screen, the control unit, 3D printed T antennae and an inlet cooling scoop. Note the control unit best guess is to locate it on the starboard cockpit wall and the radar screen goes directly under the gunsight. For antennas, there is a diagram shown in the Tailhook Topics blog listed in the reference below.
All the parts look accurate compared to references. Unfortunately, there is very little on the F4u-2 out there, but from what there is (including comparison to the F4U-4N for which there is more info), the items appear accurate.
In conclusion, this is a nice release from B & B Resin design, and I look forward to what Tim comes up in the future. For a list of what is available, see the B & B Resin Design Catalog. Contact Tim by e-mail, or PM BiggTim here on LSP.
Reference
Tailhook topics: F4U-2 antennas and other stuff.
© Ray Peterson 2023
This review was published on Wednesday, November 15 2023; Last modified on Sunday, November 19 2023