Aero Detail | #32, Kawasaki J.I.A. Fighter Kawasaki Ki-100
Reviewed by Ray Peterson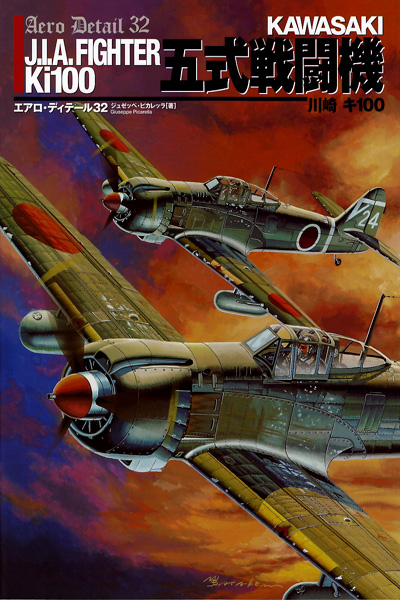 Aero Detail´s latest book, #32, is on the J.I.A. Fighter Kawasaki Ki-100. I believe this is the first book dedicated solely to the Ki-100 instead of it being relegated to a chapter at the end of a Ki-61 book. The author is Guiseppe Picarella, who has done much research on Japanese aircraft, and is an editor of Flight International magazine.
The book is in an A-4 format, a change from the typical 10" squarish format of the previous books in the series. As usual, it is printed on high quality semi-gloss paper which shows the details of the photographs well. It is 72 pages long, plus the cover, and also includes a full color jacket with beautiful cover art.
The star of the book is Ki-100 serial number 16336, a Ki-100 captured by the Allies and restored and held at the RAF Museum London. The book includes a history of this airframe and then goes into a section by section photo gallery of the different parts of the airframe, showing all kinds of detail of the disassembled and completed aircraft. Sections include the nose, engine, cockpit, fuselage, wings, landing gear, and tail unit. The book is then rounded out with information on basic markings, some color profiles, drawings of the different Ki-100 variations, and a Ki-100 photo album. Also in the book are a great overall isometric cut away drawing, as well as isometrics of the cockpit and the engine, drawings of different instrument panel layouts, and structural drawings of most of the airframe and landing gear; plus additional drawings of the fuel system, hydraulic, oxygen, weapons, and electrical systems. A very thorough treatise on the Ki-100!!!
In conclusion, I highly recommend this book to all Japanese aircraft fans, especially anyone wanting to build a Ki-100.
Kit is available from several vendors, including Hobby Link Japan, http://www.hlj.com .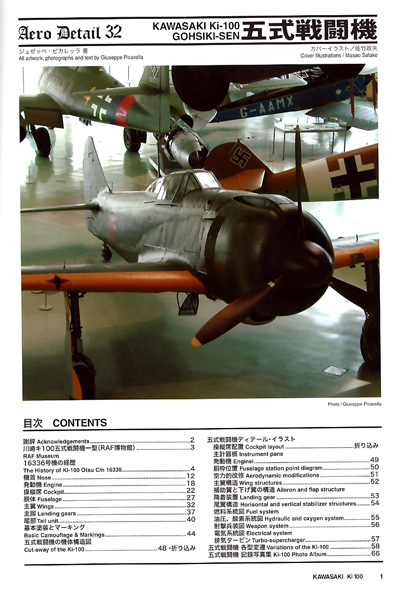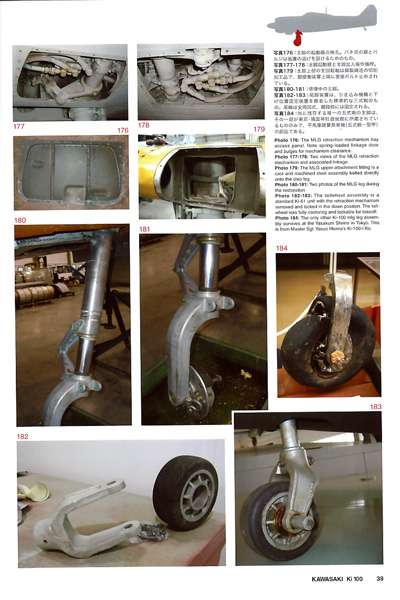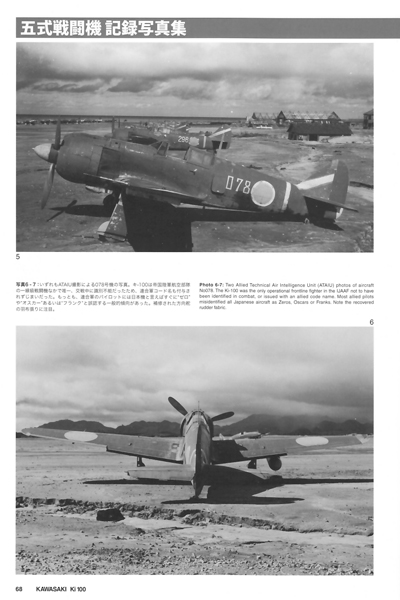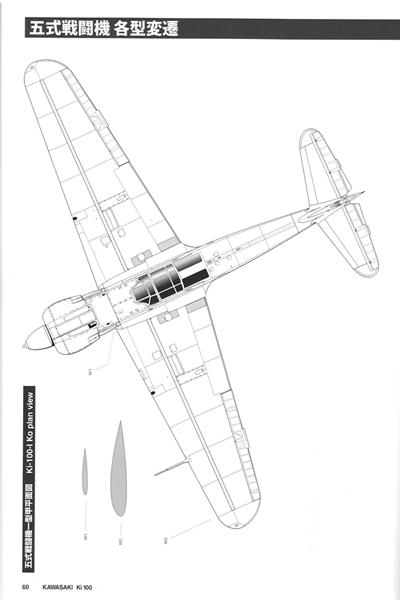 © Ray Peterson
This product is available from the following LSP sponsors

This review was published on Saturday, July 02 2011; Last modified on Wednesday, May 18 2016