AMS Resin | F-86 Nose and Gun Panel Replacement Set
Reviewed by Ray Peterson
Here is the AMS Resin F-86 Nose and Gun Panel Replacement Set as mastered by William Lawler and cast by Harold of AMS resin.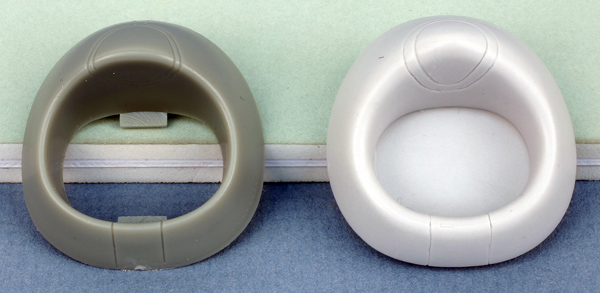 The nose and gun panel are beautifully mastered and cast. There are no pinholes, and the casting plug is only about 1/16th of an inch thick. I was able to remove the plug using a disc sander to roughly remove the plug, then use a couple different grits of sandpaper on a hard, flat surface to finish it off.

The nose has subtle contour changes which match photos of the F-86 much better than that of the kit. I have taped the nose to the kit fuselage to show that it also fits very well.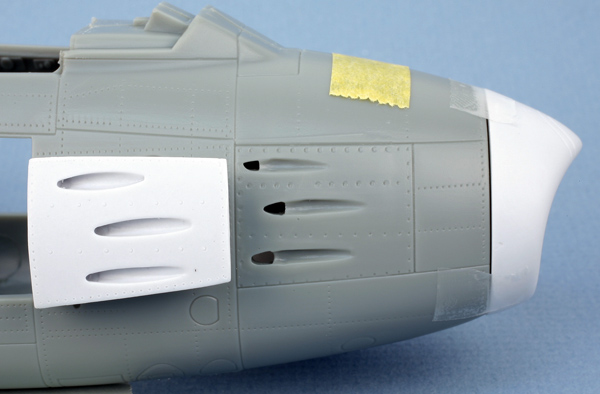 The gun panel also has shape differences to the kit panel, being much more tapered than the kit piece, as well as a little longer. This means some filling of panel joints and re-scribing on the kit will be required. Check photos as well as careful measuring of the kit piece to correctly cut out a whole for the new piece. (Time constraints did not allow for me to attempt the replacement here). The gun openings are also re-located and corrected in size.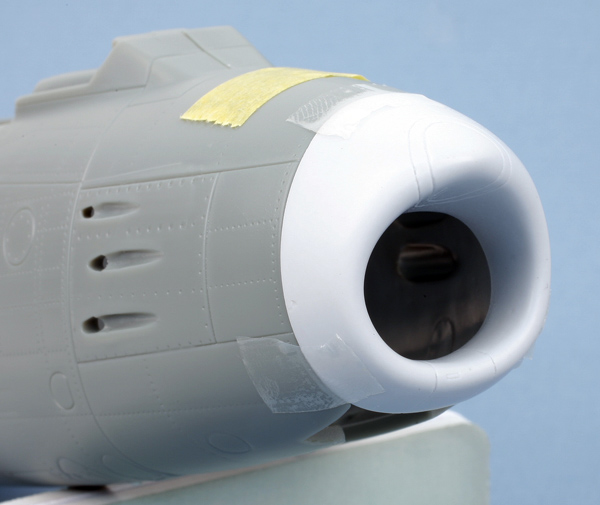 In summary, this is a very nice correction set that will add a subtle but important change to your model, making it look more like a F-86.
Highly recommended.
Thanks to Harold of AMS Resin for the review set. Get yours at http://mysite.verizon.net/resqt29j/
© Ray Peterson 2008
This review was published on Saturday, July 02 2011; Last modified on Wednesday, May 18 2016