Avionix | #AV32053 F-8E Crusader (early), Resin cockpit set with Mk.5 seat
Reviewed by David Jones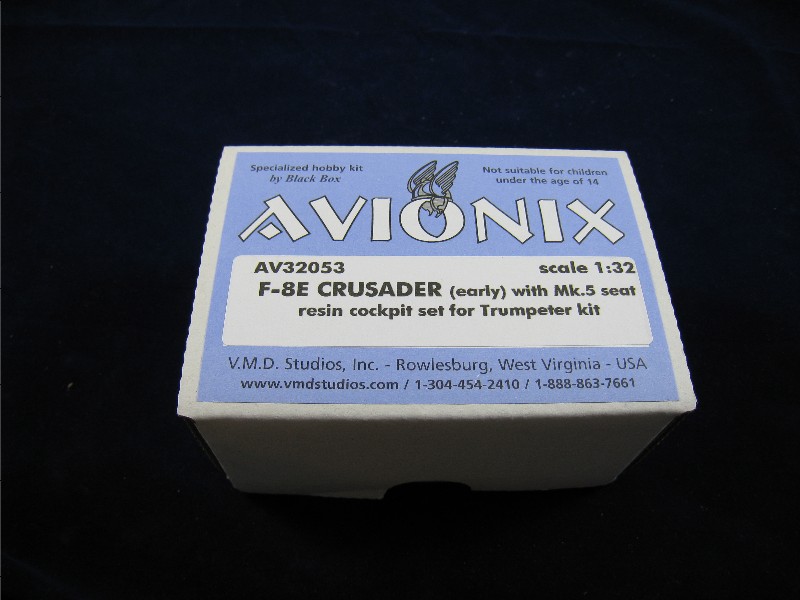 Here is the first aftermarket addition for the much anticipated Trumpeter F-8E kit, a resin cockpit set from Avionix for early F-8E aircraft with the Mk.5 Martin Baker seat. Although in this case it might be appropriate to call this a 'before-market' item since it preceded the actual kit to the market by several months! I picked this one up at the US Nationals in VA Beach.
The casting of this set is up to the excellent standards we've come to expect from Avionix, with nary a blemish or bubble in site. Pour stubs are minimal and should clean up with relative ease. The set comes packaged in 4 bags: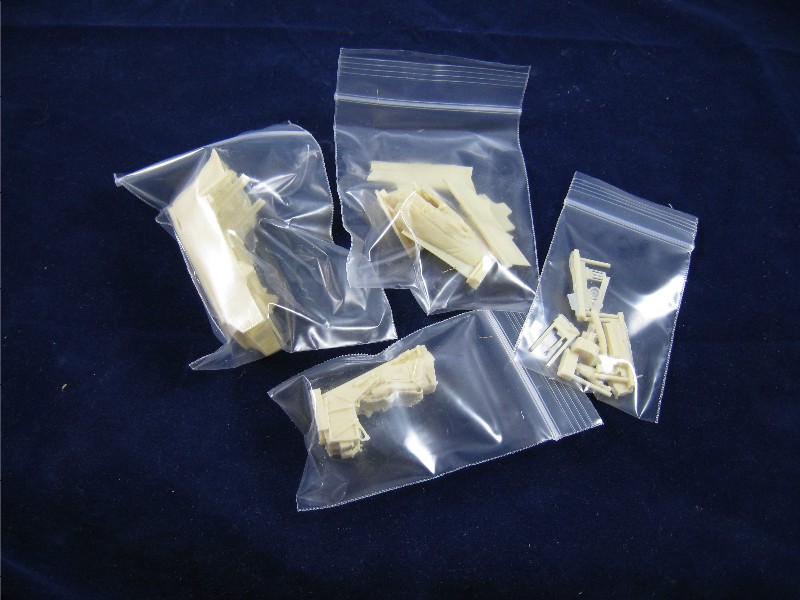 These contain the tub, seat, coaming / rear deck and all the other bits and bobs in the fourth bag. The instruction sheet is a series of photos with callouts for the various parts. There are 25 parts in total.
The tub: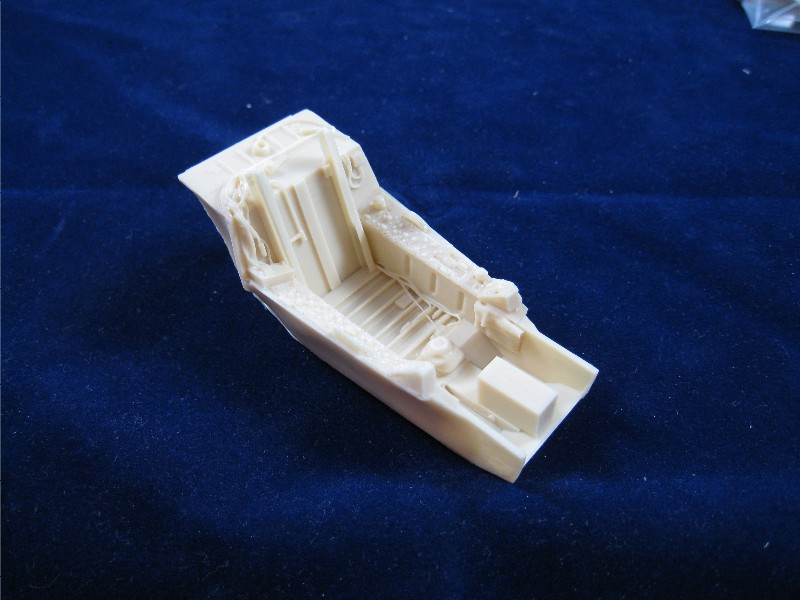 The seat is the high point of this set, as it is extremely well done! Comparing it to pictures and drawings on Martin Bakers website it seems to be very a accurately realized Mk.5 seat.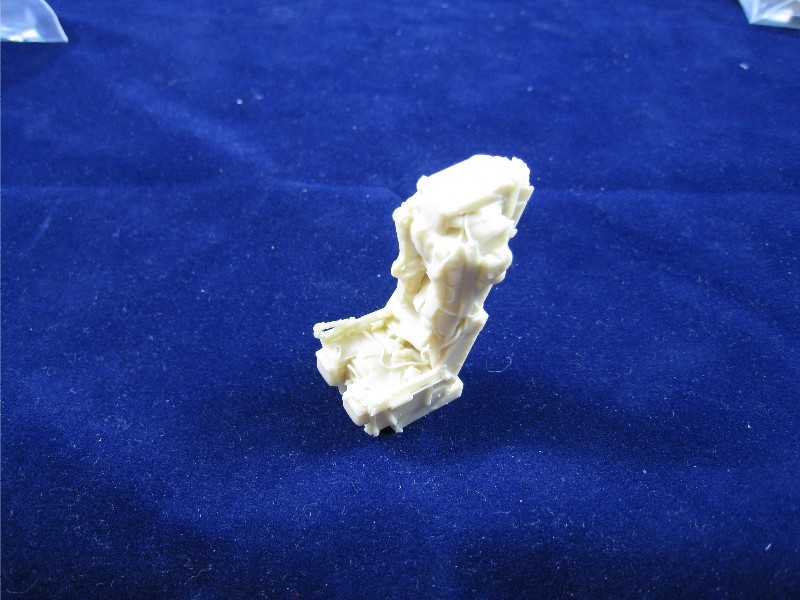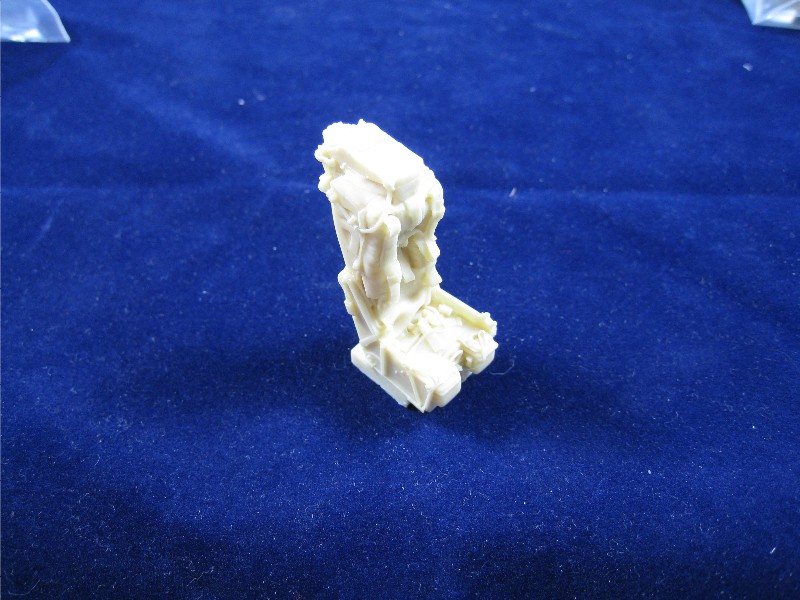 Another very nice part is the rear deck of the cockpit shown here with the coaming and side walls. This entails cutting away the rear bulkhead from the kit fuselage but is the only real surgery required for this installation.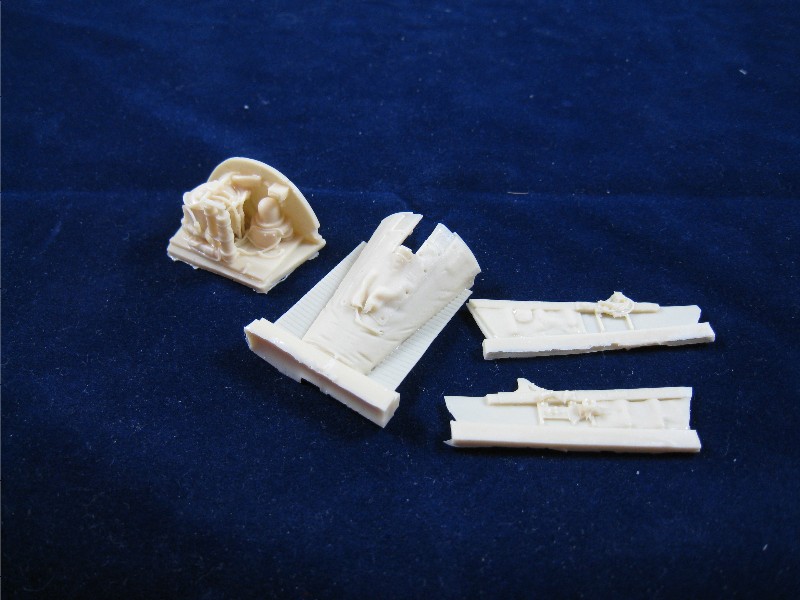 The fit of this cockpit seems very good. It should require minimal sanding or shaping to get a very good fit. The only real downside is the instrument panel: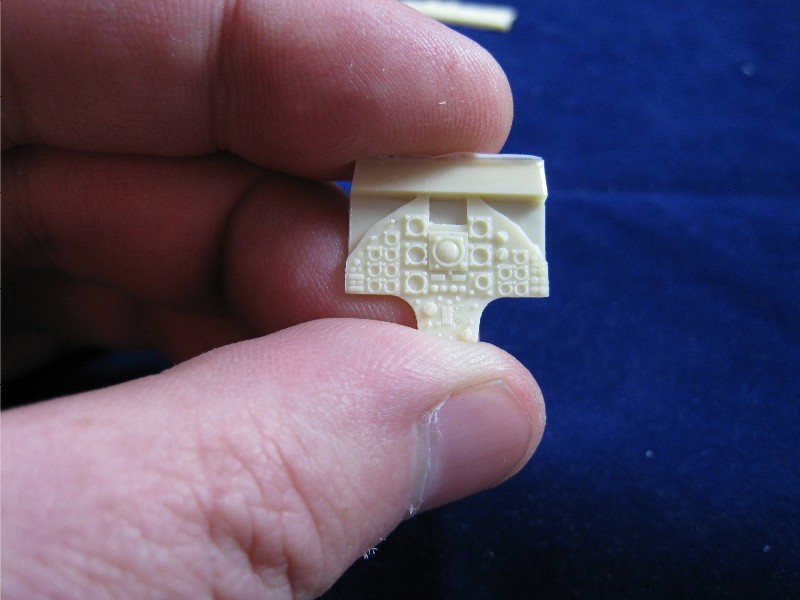 Like the molded kit IP, this includes no details for the instrument dials, just blank spaces! The dials are fairly small but there's certainly room for some raised dial features here. I can only think that since the IP is recessed under the coaming the way it is, both Trumpeter and Avionix decided that little would be visible. That's just a guess.
IP aside this is another outstanding offering from Avionix that is almost worth the sticker price for the seat alone. It should make for a great addition to anyone's Crusader build.
Highly recommended!
© David Jones 2008
This review was published on Saturday, July 02 2011; Last modified on Friday, January 27 2017