Black Box | 1/32 Northrop F-5E Tiger II Cockpit
Reviewed by Matt Gannon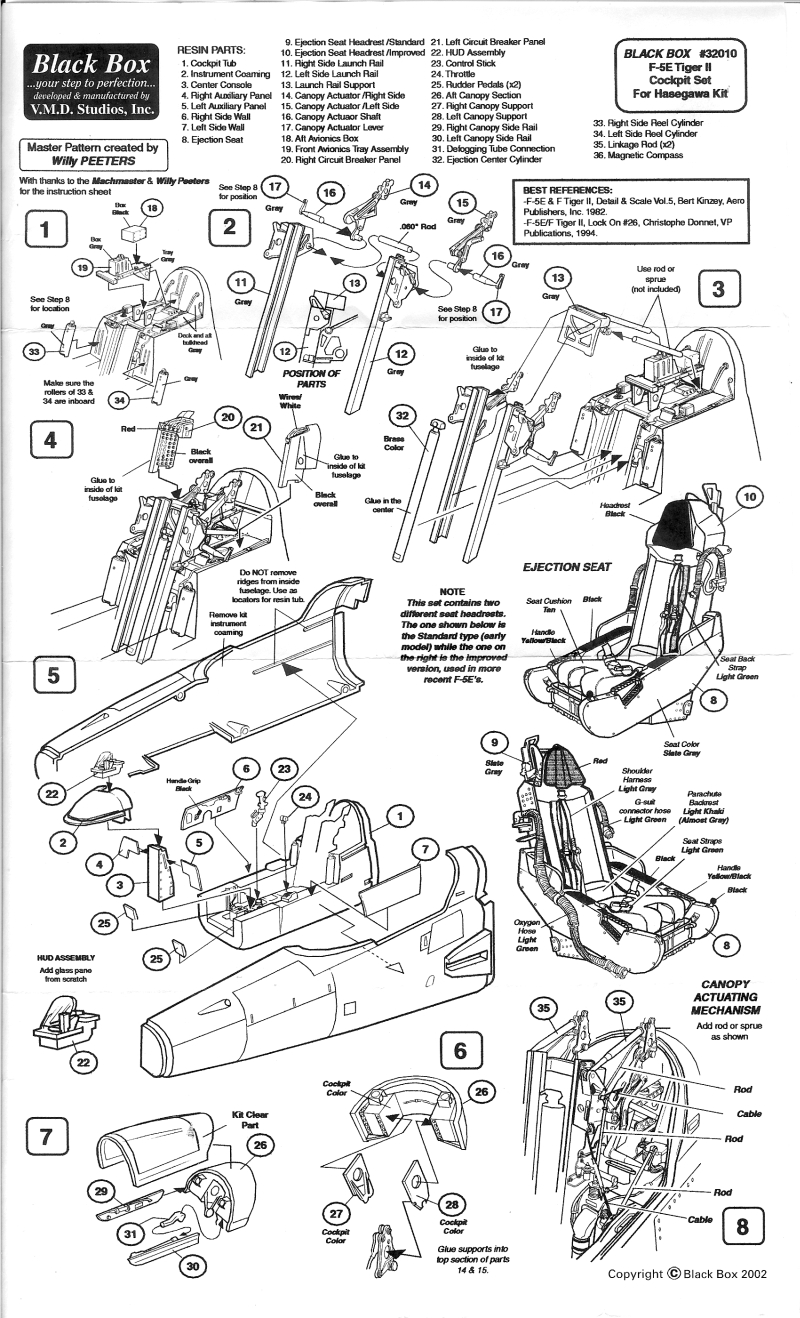 There is a reasonable amount of information out there on the Northrop F5E Tiger II. The F5Tiger has served many airforces and many roles. The kit I have is from Hasegawa "Top Gun" boxing. Other kits (Swiss markings) have been released by Revell and various others by Hasegawa but they are all the same mould.
The Hasegawa kit mould is really quite good. Raised panel lines are unfortunately present but there is a reasonable level of detail in other areas that might compensate. So far, my experience has been that the kit parts fit very nicely indeed, needing minimal cleanup and having a great fit. The kits injection moulded cockpit is probably one of the best around. It looks pretty accurate, has good relief in the instrument panel and some very nice details. Overall, I think it is one I could quite happily live with.
So why then am I writing about a resin pit then? Well, when I bought this kit from another LSPer, it came with the Black Box resin cockpit. If you've never seen pictures of the resin cockpit, and want to know what you get inside that little black box...here are some pictures and a few comments that may help you with your purchase.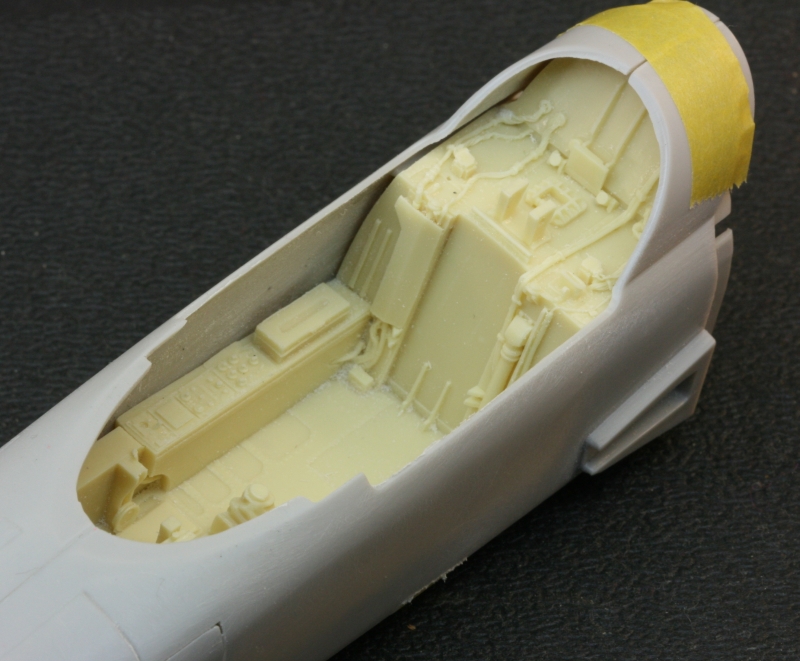 The cockpit tub fits very nicely by virtue of some alignment slots in the resin that match with the forward fuselage's internal mouldings. The detail and casting of the resin tub is superb. Using Verlinden's Lockon Number 26 as a guide I found that nearly every conceivable detail in the cockpit had been captured with this resin set. Most impressive.
Where the resin details are extremely fine some fidelity is lost and some minor clean up will be needed. Pour stubs are generally no hardship to deal with but making a mess is a dead certainty so look after yourself with a face mask that will protect you from the dust. The instructions appear succinct and clear. You also have the option of which type of headrest for the ejection seat. However, the only option is harness belts moulded on.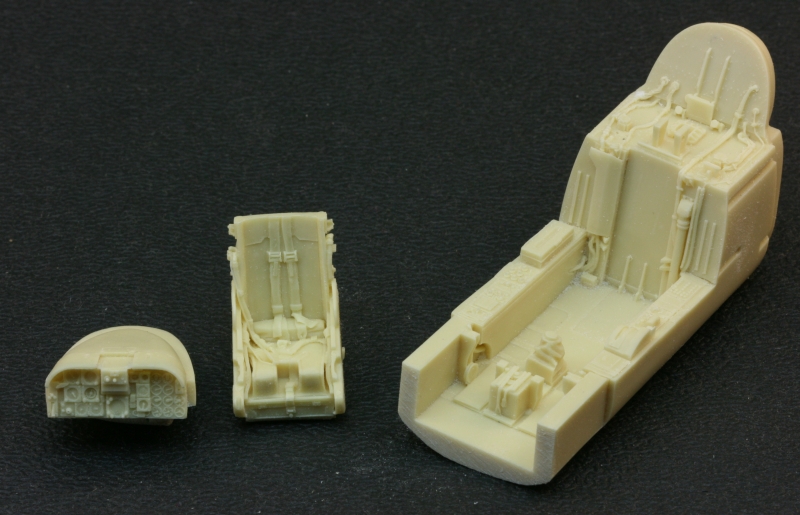 Overall it's a comprehensive set that so far has been pretty straight forward to use. When compared to Verlinden's photos it appears to have every type of detail present. It would enhance any kit but then given the fairly high quality of the injection moulded pieces I guess using it comes down to personal choice. If you're into resin and want the ultimate in cockpit detail then I'd say go for it.
Highly recommended.
© Matt Gannon 2007
This review was published on Saturday, July 02 2011; Last modified on Thursday, June 14 2018