Kagero | Top Shots Bf 109G-6
Reviewed by Matt Gannon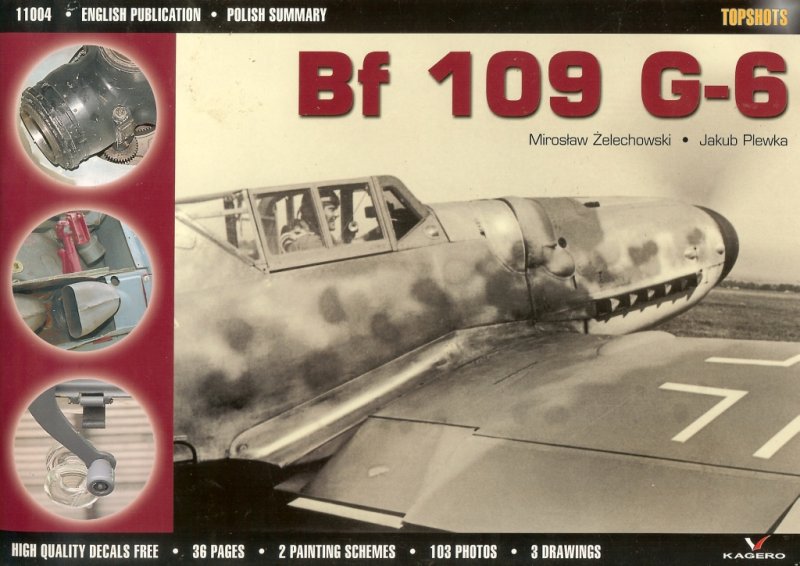 KageroTop Shots #11004
Bf 109 G-6
Authors: Miroslaw Zelechowski and Jakub Plewka
103 Glossy photos
36 Pages
3 Line Drawings.
Decal sheet (1/32 as well!)
Whilst certainly not a new release from Kagero, this book in their Topshots series offer a range of aircraft detailing photos that the LSP modeler may find useful.
The book concerns the history and restoration of a Bf 109G-6 which crashed on take-off into Lake Trzebun, killing its pilot. It was raised from the lake in 1999 and was extensively restored. It now apparently resides alternately in the Goraszka or the Krakow Aviation Museum.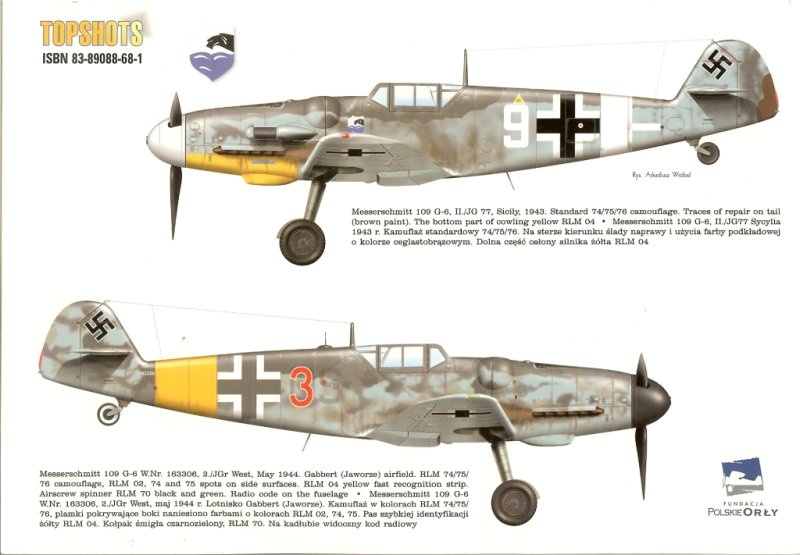 The history of the plane is brief at only one page but thereafter follows a range of high quality detail shots to clarify many rarely seen aspects of the Bf 109. The photos will be especially useful for those enthusiastically adding details to large kits. In many photos the plane is in vary degrees of disassembly. Sometimes its stripped completely bare. This allows unimpeded views of bulkheads, engine blocks, firewalls, cowls, wing and control surface detail that otherwise might be obscured by piping or installed parts.
Included in the book are two colour profiles, one of the plane which is the subject of the book and another of JG77 109G-6 from Sicily in 1943. You also get some great Techmod decals and for once chaps, they are in 1/32 as well as the other scales. They look lovely and thin and in perfect register. Mind you, I'm at a loss to know where the White 4 came from but its a bonus.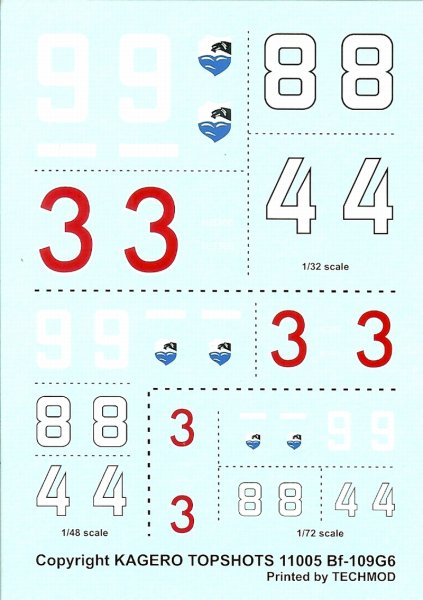 The restoration of this aircraft has presented an ideal opportunity to catalogue a range of Bf 109G-6 features normally not visible to the modeler. This copy was thanks to Ian McPherson of Janterpol books.
© Matt Gannon 2007
This product is available from the following LSP sponsors
This review was published on Saturday, July 02 2011; Last modified on Wednesday, May 18 2016