Reid Air Publications | The Modern Hog Guide: The A-10 Warthog Exposed
Reviewed by David Jones
The Modern Hog Guide: The A-10 Warthog Exposed
Author: Jake Melampy
Publisher: Reid Air Publications
ISBN: 9780979506420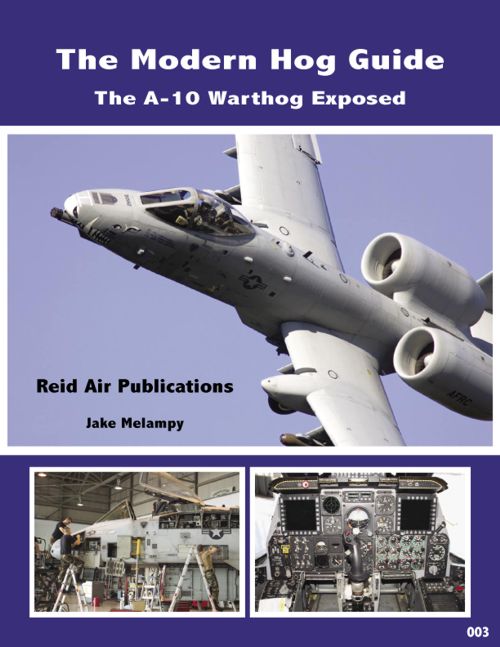 This latest book follows the hugely successful 'The Modern Viper Guide' and the reader can quickly determine that this volume will be every bit as useful in learning everything you could want to know about the Warthog.
Some of the basics for starters. This book is soft bound, 120 pages and printed on very nice glossy paper. All photos, and there are countless photos, are in color. I nearly had to drop everything when I received my copy so I could begin reading it immediately.
Now to the meat of the matter! This book focuses primarily on post-Gulf War Hogs and offers the reader extensive clarity, in text and pictures, regarding every upgrade and modification since the early nineties. From LASTE upgrades through EGI global positioning, wing-tip position lights and basically anything else you might think of, it is covered in exhaustive detail. And the photos?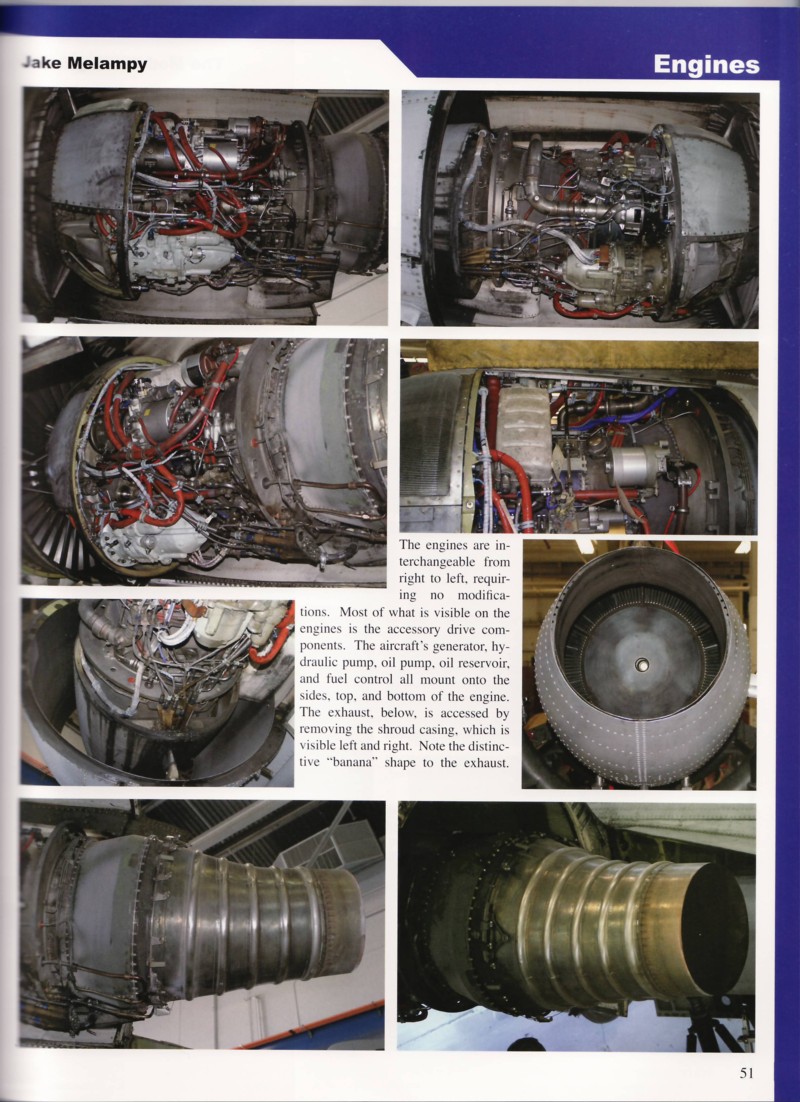 While there is ample text to guide the reader through all upgrades and enhancements to the modern Warthog, it is without a doubt the pictures that are worth the cover price and more. I can't begin to imagine how author Jake Melampy gained such intimate access to so many A-10s but he did and he's sharing the bounty with us all! Any modeler who wants to tackle an A-10 build in any scale just simply needs this book, but for those who want to super-detail one of the 1/32 Trumpeter kits? Do not proceed without this book at your side! Every access panel is opened to the reader with clear, close-up images to make a scratch-builder think he's gone to modelers Valhalla!
The closest thing to a small detraction that some might find is that there are relatively few pictures of complete aircraft for marking schemes. On the other hand there are close-ups of almost every type of ordinance the Hog has ever carried complete with stencil details. It's pretty easy to find pictures of Hogs from a distance. This level of access is so close and detailed I'm surprised it isn't classified.
This book is highly recommended.
Review sample courtesy of Jake Melampy.
© David Jones 2008
This product is available from the following LSP sponsors

This review was published on Saturday, July 02 2011; Last modified on Wednesday, May 18 2016