SAM Publications | Air War Over Kursk: Turning Point in the East
Reviewed by Floyd S. Werner, Jr.
Written by Dmitriy B. Khazanov
MSRP- $36.00
ISBN-978-1-906959-26-5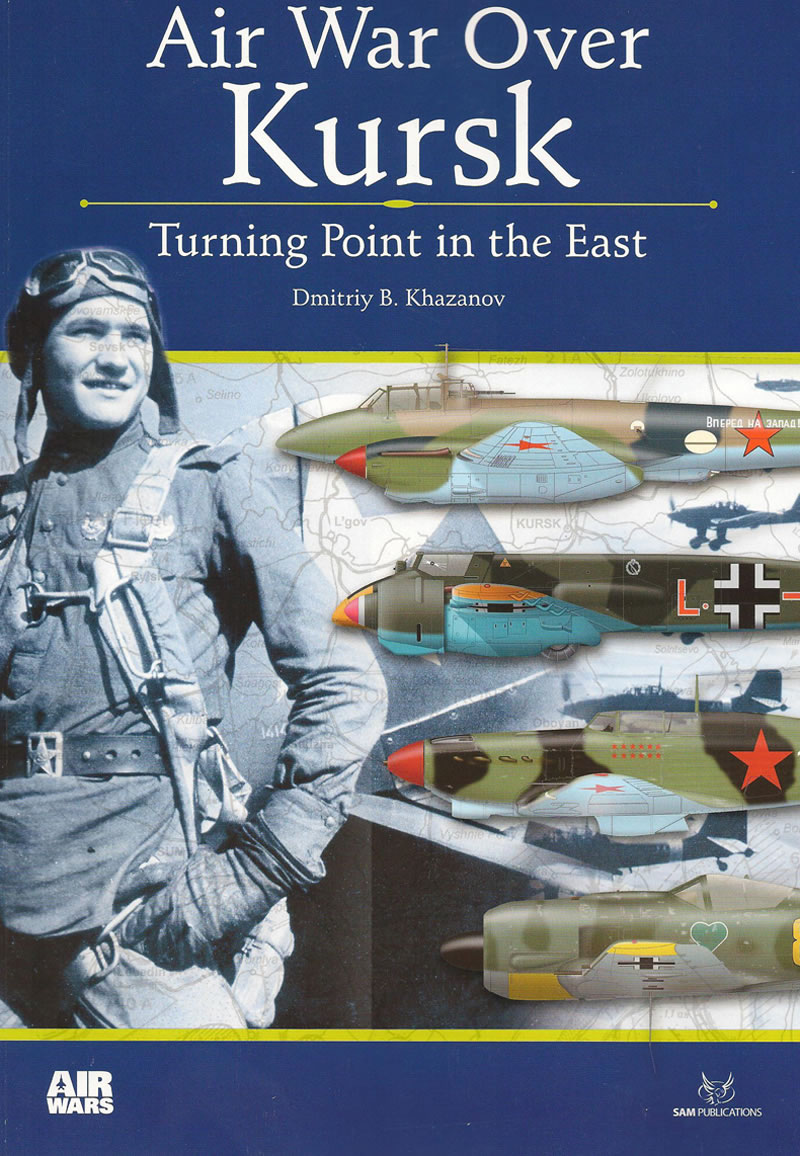 Kursk, was the largest tank battle but it was also the largest air battle ever. Until now it was never covered as well as I think it should be, especially from the Soviet point of view. SAM Publications has taken a big step to rectify that with this first book in their new Air Wars series. Printed on 144 pages of high quality paper, this softbound book is a great first start for this series.
The book has over 70 color profiles, which for a modeler are like gold. The profiles are very nicely done. I don´t agree with all the interpretations, but they are just that my interpretation. Every type is covered, from the Bf-109 to the Yak-9. The bombers and recon planes haven´t been forgotten either. On top of the profiles there are a lot of previously unpublished photos, both of Russian and German aircraft. All the photos are black and white. I found some of the inflight photos especially interesting.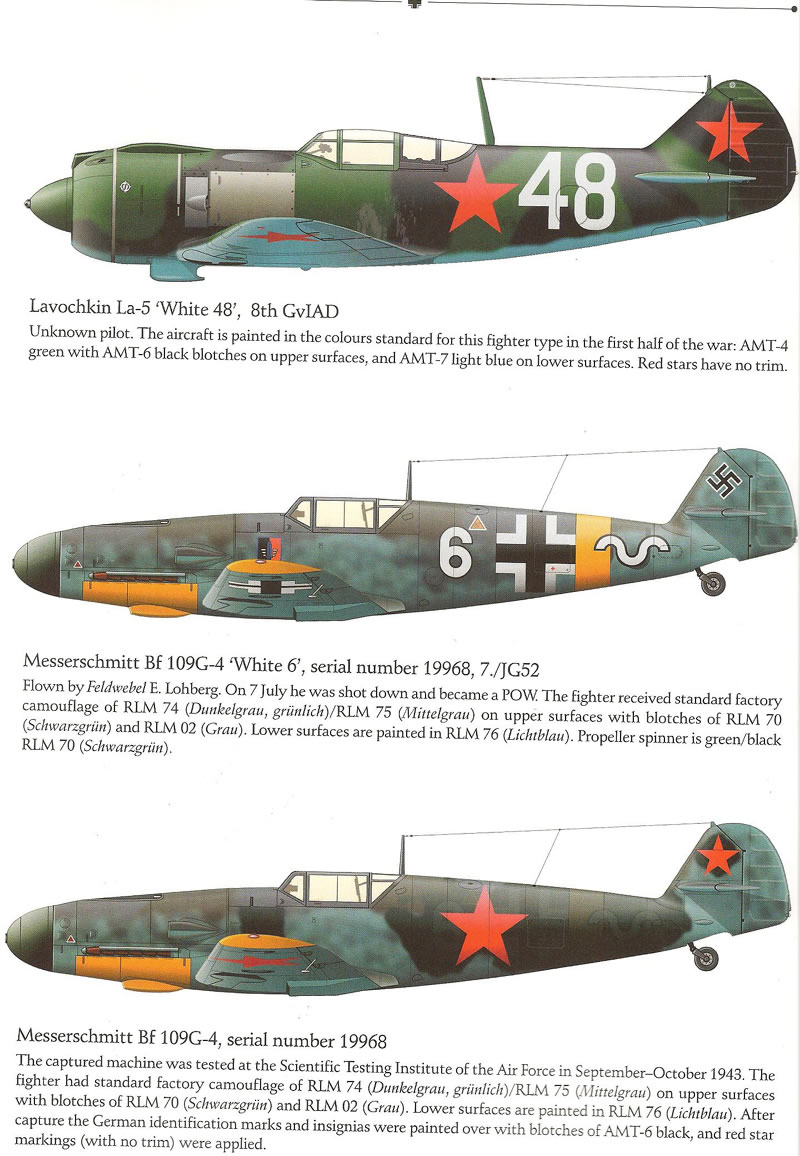 The book covers every phase from the preparation for battle until the Soviet counteroffensive. Also covered is the night campaign of both sides. Another thing that was unique is to see how much the Soviets used women pilots and ground crew. The text is easy to read and you get the sense of the scope and vastness of the air war. The losses experienced by both sides are nothing short of phenomenal.
One of the biggest problems with the book is the amount of photos of Soviet aircraft. Not that there is too many of them, but it is just that model builders will want to build a lot of these aircraft only to find out there are no decals. I´ve always liked the look of the Soviet propaganda sayings scrolled on the aircraft sides. This book shows them in great detail. The German aircraft are quite well represented, especially the ground attack types like the Stuka and Hs 129.
For those of you who are numbers driven, the appendices in the back show the combat losses of each unit as well as the unit strengths and commanders.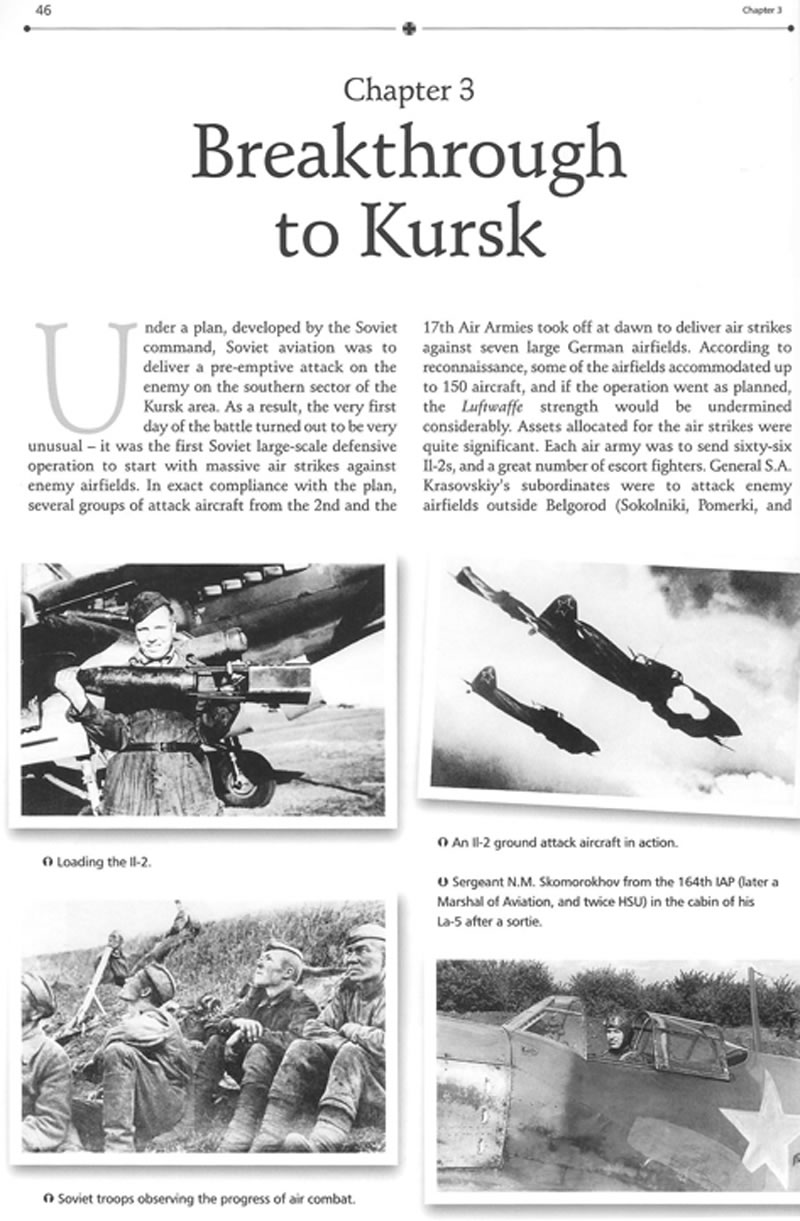 This is a very good book for the modeler with the photos and drawings. It will prove a good motivator to many. The historical facts provide a nice background to the photos. This book is a real value for the money and will be a welcomed addition to any library, especially a small one. This is a wonderful start to the series. I can´t wait to see the rest.
Highly recommended.
Thanks to SAM Publications for the review copy. You can obtain your copy at your Local Hobby Shop or directly from SAM at http://www.sampublications.com/sampubs.htm. Let them know you heard about it hear.
© Floyd S. Werner, Jr.
This review was published on Saturday, July 02 2011; Last modified on Wednesday, May 18 2016