SAM Publications | Mosquito FB.VI: Airframe, Systems and RAF Wartime Usage
Reviewed by Ray Peterson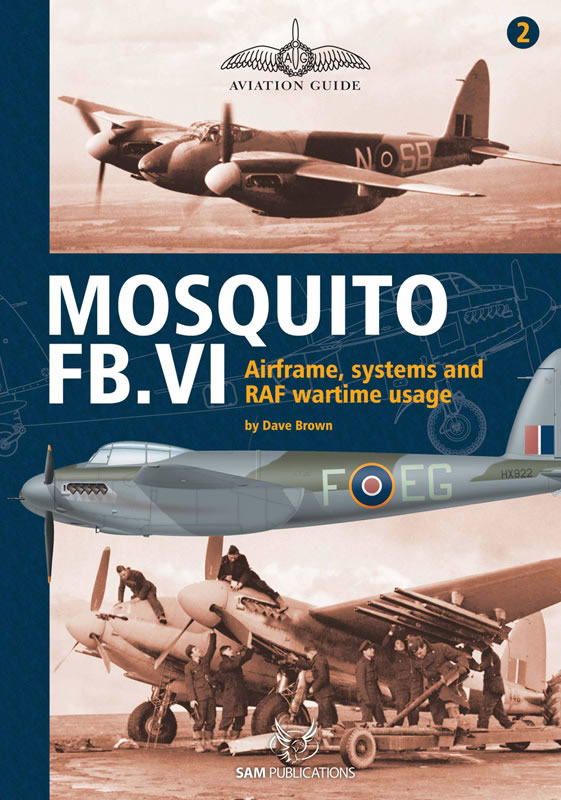 Just debuted at Telford is a new book authored by Dave Brown and brought to us by SAM Publications. This is the second in their new "Aviation Guide" series, the first book being on the TSR-2. This book targets the Mosquito FB.VI variant and coincides nicely with the soon-to-be released Airfix 1/24th scale. Mosquito. As a matter of fact, in my opinion this book will be THE reference to have to help detail the new kit.
p>
The book is broken down into chapters in a logical sequence. After a short history section, the book gets into the meat of the subject with chapters on Fuselage Structure, Wing Structure, Tail Unit, Engine Installation and Undercarriage. It then follows with detail not often seen in most modeling books including chapters on Fuel System, Hydraulic & Pneumatic Systems, and Electrical Systems. Following are really well illustrated chapters on the Cockpit and Armament systems. The armament chapter is one of my favorites with great diagrams and pictures of the gun bay, the guns themselves, and rocket and bomb installations. Finally, the book ends with a chapter on Camouflage & Markings, plus 1/48th scale planes and appendices on RAF Squadrons that used the FB.VI and Production Data.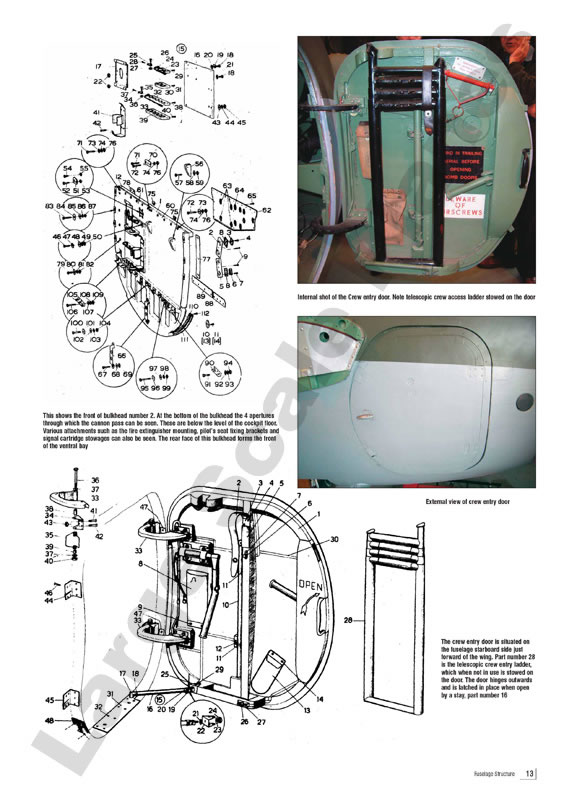 What I really find well done through out most of the book is the pairing of diagrams from the Mosquito manuals with photos of museum models. It really helps give a clearer picture of each area being looked at. Perfect for modelers! Included are some of the clearest photos of the rocket installations I have seen, as well as a detailed look at bomb pylons. The scale drawings, including both early and late versions, also include detail drawings of different styles and locations of rocket launchers, bomb pylons, and other items such as landing gear and canopy variants.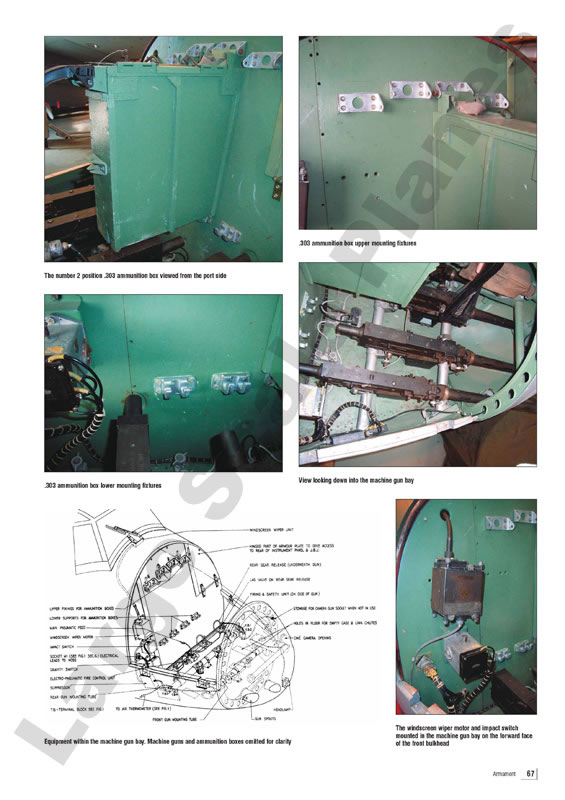 Profiles show most all the major types of camouflage the FB.VI carried, including examples of the BOAC versions. The list of RAF squadrons that used the FB.VI is also nice in that it includes serials of some of the aircraft that were in each squadron.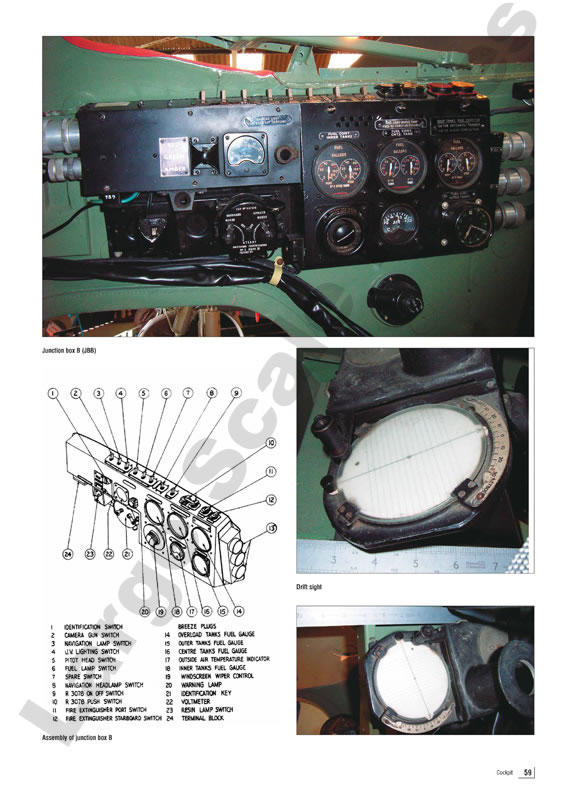 In summary, you can tell I like this book. It is a great blend of walk-around photos and clear copies of diagrams and some photos from manuals, which I believe is the best way to understand details for replication in a scale model. I can find few faults in this book. Some of the diagrams and photos may be a little smaller than I would have liked, and it would have been great to have a little more detail on operational use, but you have to stop somewhere or the size and price gets prohibitive. Speaking of which, Dave Brown tells me that SAM Publications has decided to lower the price to GBP 15, or about $22, a great deal! So I suggest you run, not walk, to your nearest bookstore or SAM Publications website, http://www.sampublications.com and pick one up as I have a feeling they are going to go fast!!! I waited too long on SAM Publications' Modeller's Datafile on the Mosquito (hopefully they will reprint this too, we can only hope) and now I am still looking for one; don't miss this book now! Congratulations Dave Brown on a fine book; hopefully we will see more in this series!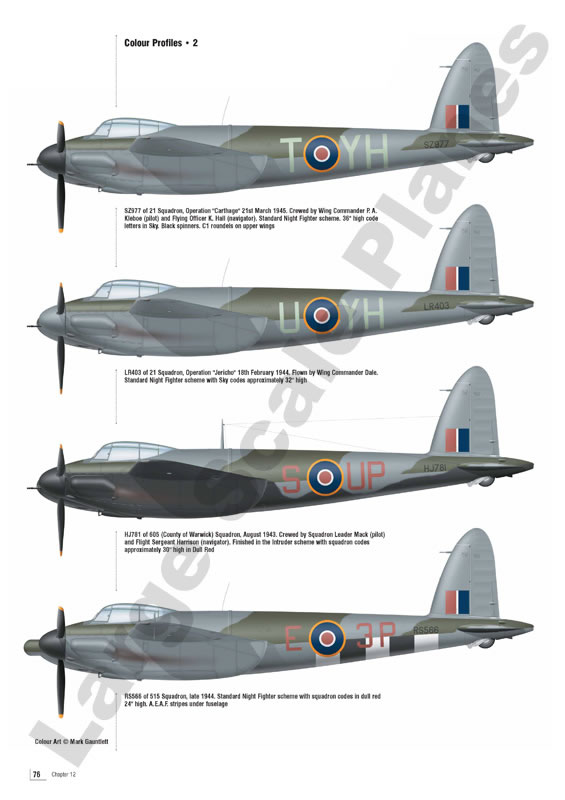 Thanks to Dave Brown and SAM Publications for this review sample.
© Ray Peterson
This review was published on Saturday, July 02 2011; Last modified on Wednesday, May 18 2016