Condor Decals | 1/32 Hasegawa A-4C Skyhawk Conversion
Reviewed by Francis Gallemi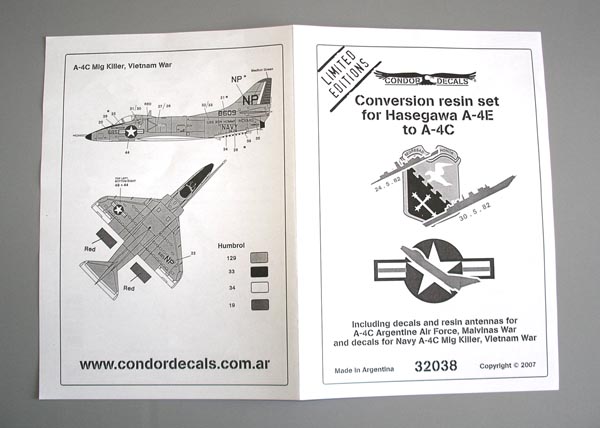 Here's an interesting little conversion kit I recently came across while researching the A-4C Skyhawk. The set is mainly for a Falklands war machine but can also be used for a standard USN aircraft. It includes all the appropriate mods to turn Hasegawa's A-4E into the earlier version of the Skyhawk.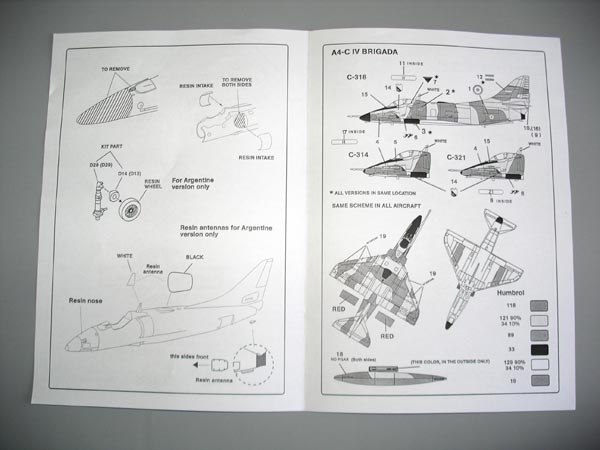 The set includes the antenna, wheels, intakes, dorsal hump and of course a new nose section. The resin is well-cast and should be fairly easy to clean. Also included with the kit is a nice set of decals for 2 different aircraft. One is for a Argentinean A-4C camouflaged in sand and brown and the other is a USN Vietnam MiG killer in regular gray and white scheme. The sheet is well printed with good registration and thin carrier film.
I can recommend this conversion for it's simplicity and quality to anyone wishing to add this famous aircraft in their collection. After my disastrous attempt at building a 48th scale Falklands Skyhawk, I look forward to this second attempt in 32nd scale.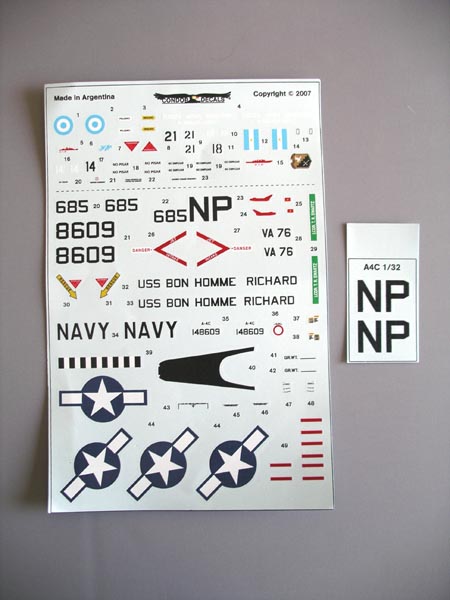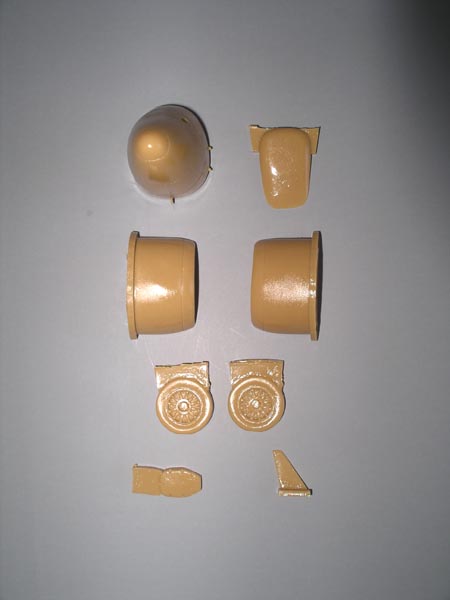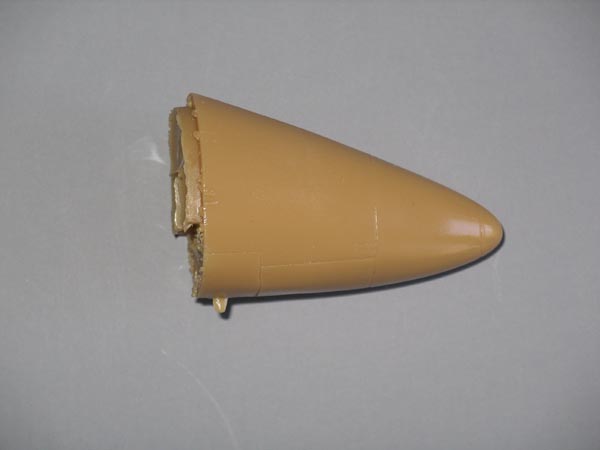 © Francis Gallemi 2007
This review was published on Saturday, July 02 2011; Last modified on Friday, February 10 2017