Montex | K32042: Fokker Dr 1 Super Mask Set
Reviewed by Ray Peterson
Montex has released some more of its growing line of masks for the large scale modeler. As everyone knows, you can get a more realistic finish, and weathering is easier, if you paint your markings yourself. With Montex's masks, self-painted markings can be done with not much more effort than decaling.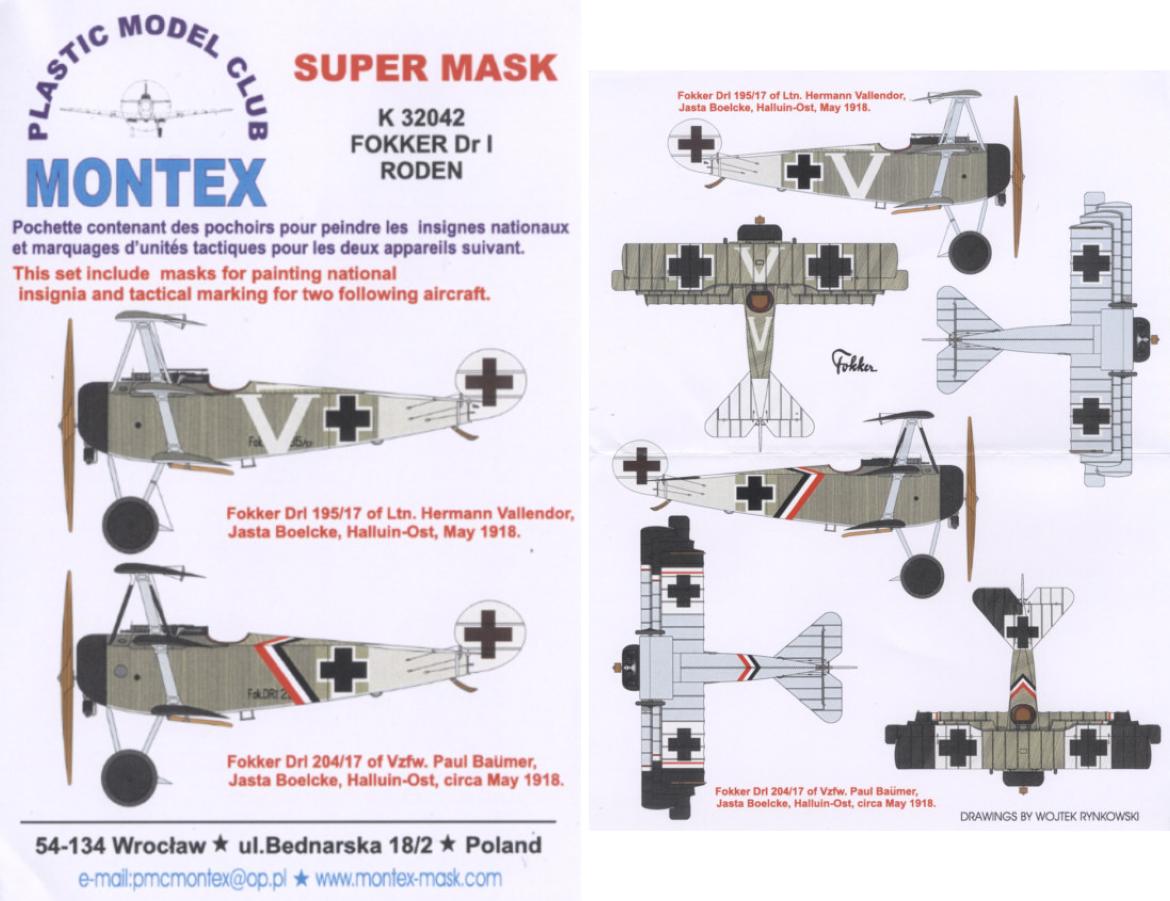 This is the second release of masks for Roden's Dr 1 kit. Markings are provided for two aircraft. Full-color three sided artwork is provided for each aircraft. The first is Dr 1 195/17 of Ltn. Hermann Valiendor, Jasta Boelcke, May 1918. The second is Dr 1 204/17 of Vzfw. Paul Baumer, Jasta Boelcke, May 1918.
These masks provide full markings for each aircraft. The only nitpick, for which I deducted a half-star, is that some of the national markings masks must be re-used. Not only does this mean the modeler must be careful with removing the mask to not stretch the vinyl so it can be re-used, but it also means additional sessions with the airbrush to complete the markings. Don't let this stop you from buying the set however, the markings are very well done and will help produce a very different model from decals provided in the kit.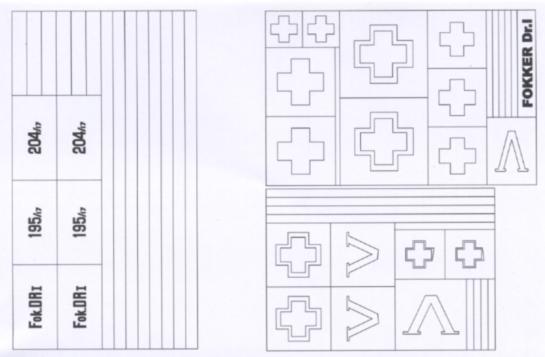 For a detailed review of how these markings work in use, please refer to Chris Sherland's excellent review here at LSP.
This set of masks is available for free to a LSP'er willing to use them and write a short article on their use.
Review sample compliments of Montex.
© Ray Peterson 2005
This review was published on Saturday, July 02 2011; Last modified on Wednesday, May 18 2016