Spada Decals | 1/32 Albatros D.III (2 sheets)
Reviewed by Chris Sherland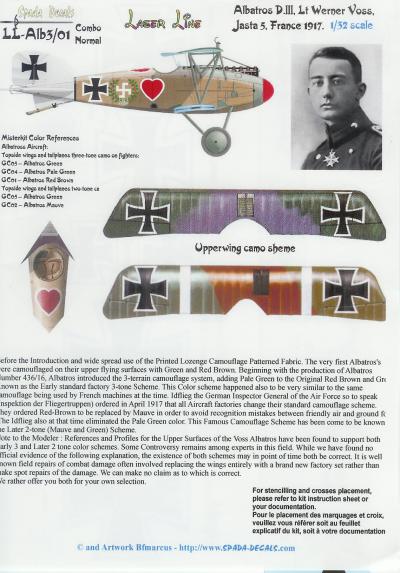 LL-Alb3/01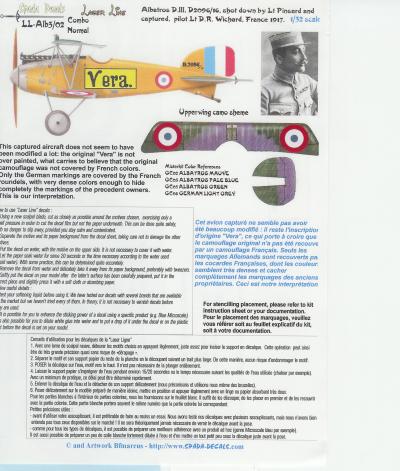 LL-Alb3/02
Two new exciting sheets from Spada decals here cover WWI Albatros D.III aircraft. One, the mount of Werner Voss, and the other a very interesting French-captured airframe, both sheets are reviewed here together.
Werner Voss's early Albatros is shown in two colorful pre-losenge camoflage patterns, with his personal markings. There is some controversy on which scheme was used over the top wings, but Spada Decals has provided good instructions and explinations for either choice.
The French-owned D.III is a facinating subject covering a shoot down and capture! The subsequent re-paint scheme is supprted in the decal set and shows only the French national markings replacing the German insignia, with the rest of the scheme remaining unchanged after the capture.
Both of these sets are beautifully laser-printed from well researched and colorful master artwork.
© Chris Sherland
This review was published on Saturday, July 02 2011; Last modified on Wednesday, May 18 2016