Spada Decals | 1/32 Sopwith Camel (In Belgian Service)
Reviewed by Chris Sherland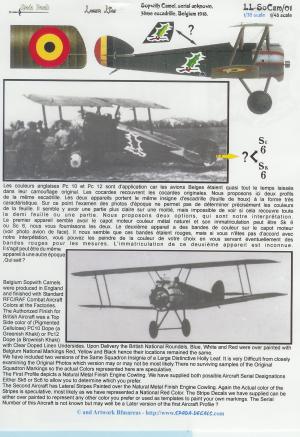 LL-SoCam/01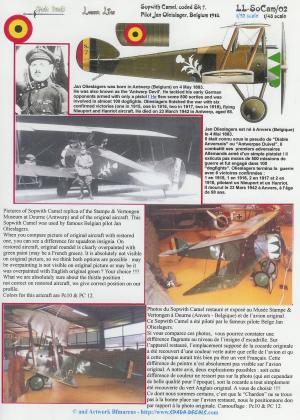 LL-SoCam/02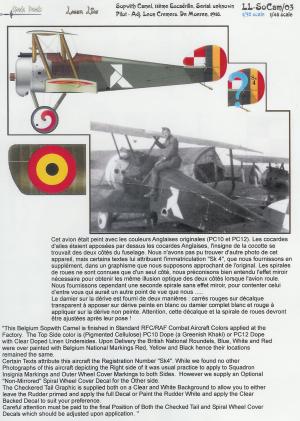 LL-SoCam/o3
Spada decals has released a series within their Laser Line that covers three separate Belgian Sopwith Camels in 1/32 scale. Each sheet is a separate set, but they are reviewed here together.
These are colorful and interesting schemes of the less known Belgian Camels. As is the practice with most WWI squadrons, markings were often flamboyant and bold. These Camels bear that out as well. In most cases there are very few definitive photos of WWI aircraft, mainly because of the lack of color prints in the early 1900s. These sheets are researched well, and also plainly explain the lack of definition on some elements. In cases where the research team was unable to formulate a definitive color or marking, multiple choices are provided which makes modeling these hard to research schemes a lot easier.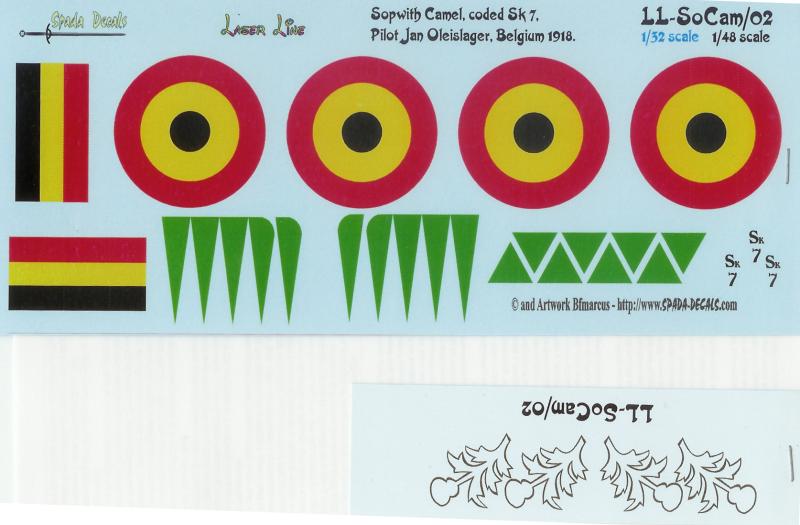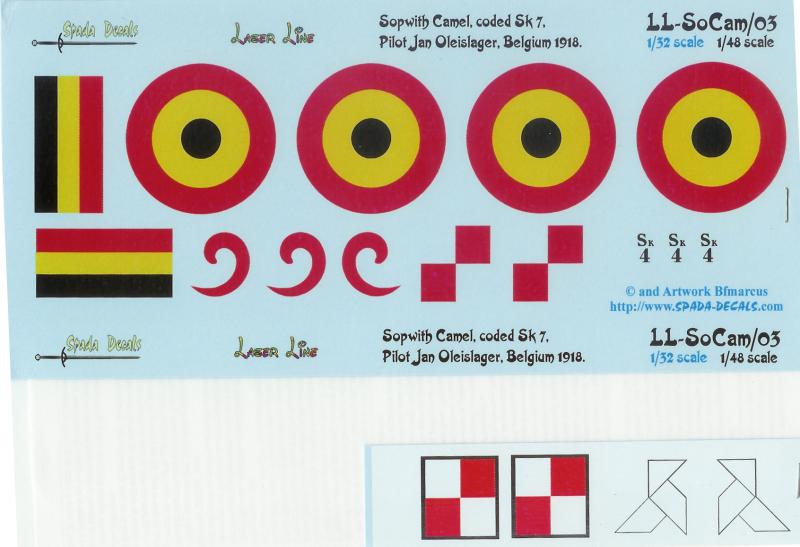 click on images to view larger versions
The Laser Line from Spada Decals is unique in that there is no separate carrier layer as we are used to with Microscale and the other mainstream providers. These decals must be carefully cut from the carrier, close to the image much like ALPS decals are formatted.
The decals are crisp and beautifully colored from clean and delicate master artwork. 1/32 Sopwith Camel kits can be found by Academy and Hobbycraft.
Review sample courtesy of Spada Decals.
© Chris Sherland
This review was published on Saturday, July 02 2011; Last modified on Wednesday, May 18 2016