Spada Decals | 1/32 Sopwith Camel
Reviewed by Matt Gannon
1/32 Sopwith Camel
SD-LL-SoCam/01
SD-LL-SoCam/02
SD-LL-SoCam/03
Spada Decals from France has released three separate sets of their Laser Line decals range for the 1/32 Sopwith Camel. The decals are in very colourful Belgian National and Squadron markings. They will be perfect for really dressing up the variants of the original 1/32 Hobbycraft Sopwith Camel kit. Each sheet comes with detailed information on the plane that is the subject of the decal sheets. The text in the descriptions outlines very logical explanation of the research decisions but provides a full set of decals to provide flexibility for the modellers to chose the final scheme. There is also a side profile of each aircraft and photographic evidence to help explain the decal researchers choices.
SD-LL-SoCam/01
This scheme is for a Squadron whose Sopwith Camels were adorned with a distinctive large Holly leaf. Both versions of the Holly leaf used by the Squadron are supplied along with a well thought out scheme for the front cowling. The scheme is more than a 'what if' but evidence for the final profile is intelligently qualified by the limitations imposed via a lack of readily available quality photos.
SD-LL-SoCam/02
This scheme is for the Sopwith Camel flown by Adj. Leon Cremers at De Moeren in 1918. Again its a nicely colourful scheme with a profile showing a mixture of finishes. There is natural metal, woodgrain and the characteristic variations in colour of the doped surfaces. The modeller has the option of using checkered decals with a white backing or simply plainting part of the rudder white and using the red only checkers. Its nice to have Spada offering these choices to suit most modellers' tastes and preferences.
SD-LL-SoCam/03
The third scheme is for a Sopwith Camel flown by Jan Oleislager in 1918. I chuckled when I read that this pilot apparently used to fly up and attack his early Germans opponents armed with only a pistol. Now that's what I call enthusiasm! Spada's profile offers several choices again for the modeller when it comes to final decisions on painting. Variations are discussed as there is photographic evidence from the war but also a museum display of the restored aircraft that Jan flew. Again, another colourful option to chose from.
Spada's Laser Line decal series have been around for a while now. They are finely detailed but require a bit of careful attention to the instructions. They are printed with no carrier film and require a different approach to application than your typical box supplied decals. All the sample sheets had the instructions in English along with some tips on using another product of Spada's, their woodgrain effect. The decals might sound a little more fussy to use but with all the reduction in carrier film and additional options I'm sure it's a simple enough technique to have some fun with. The colours on all the sheets look perfectly registered and very rich.
Again, another set of very colourful and thoroughly interesting decal choices from Spada. Many thanks for sending the sample sheets to LSP.
Highly recommended.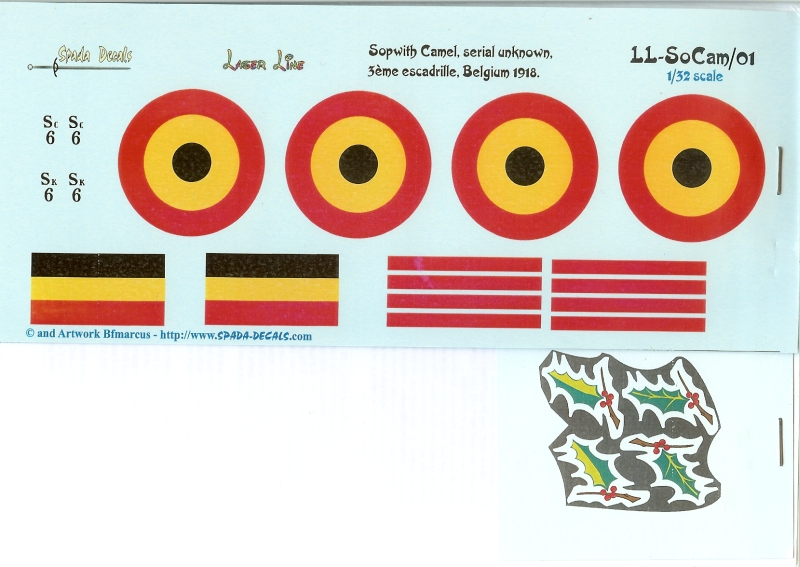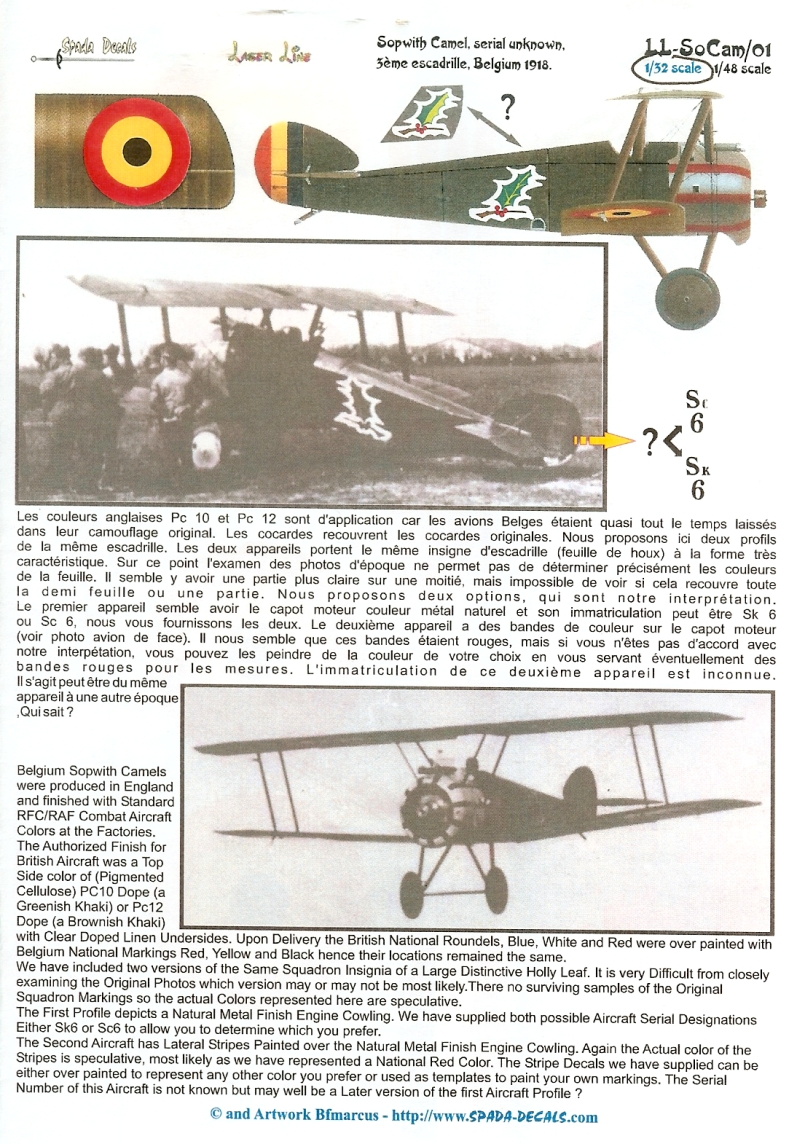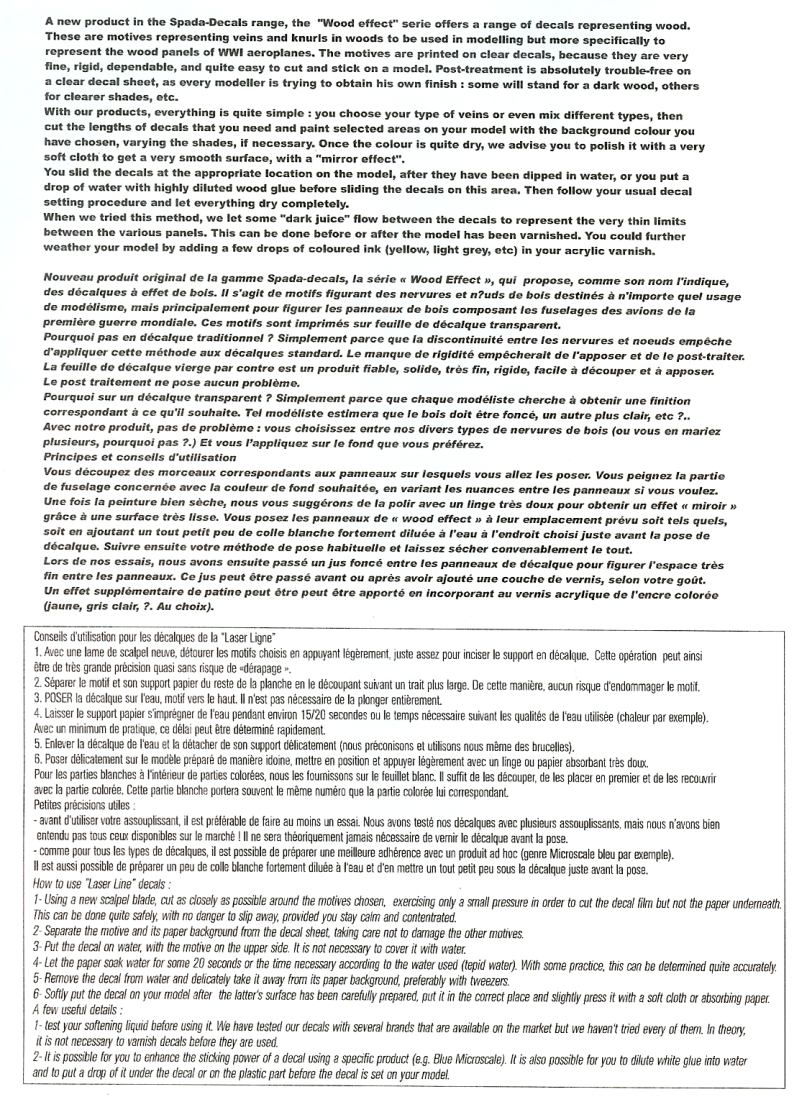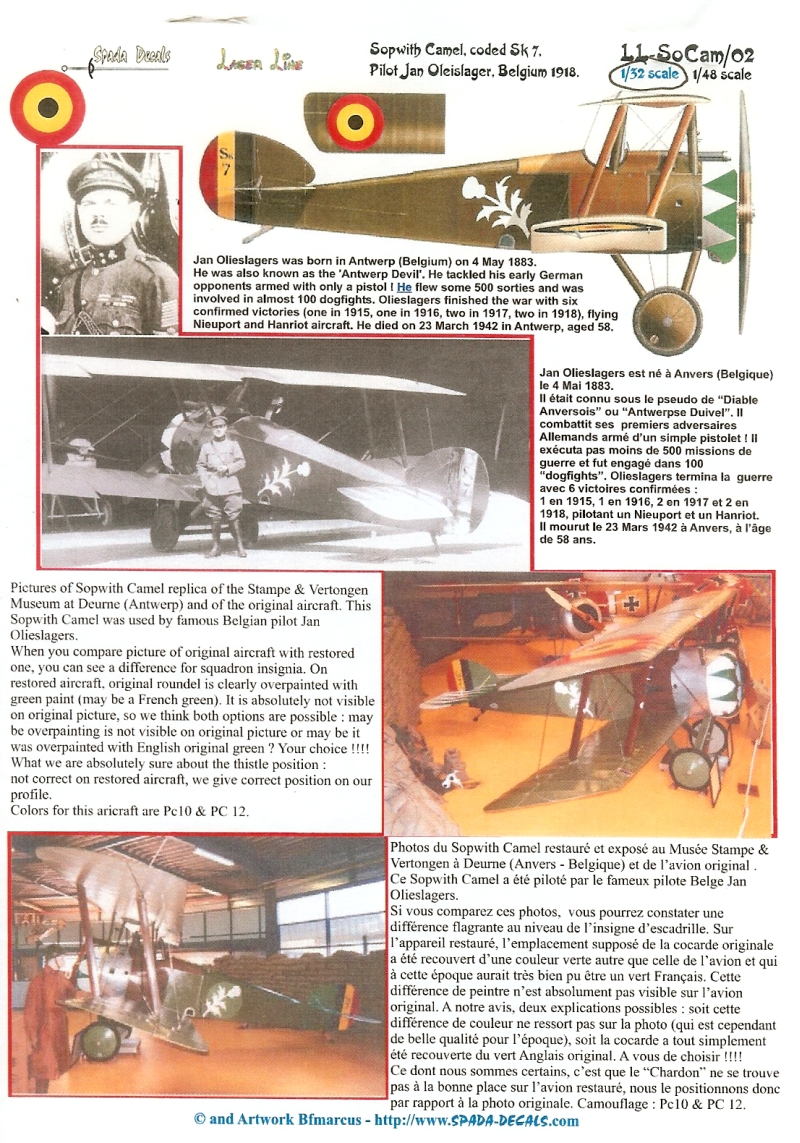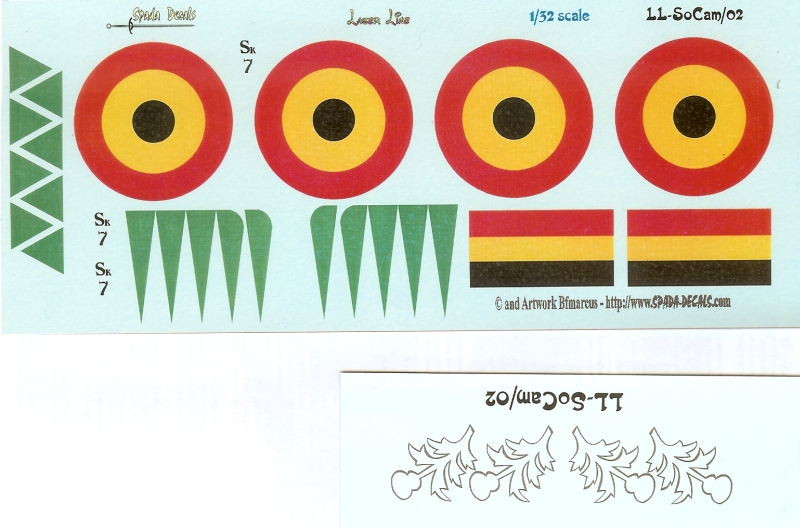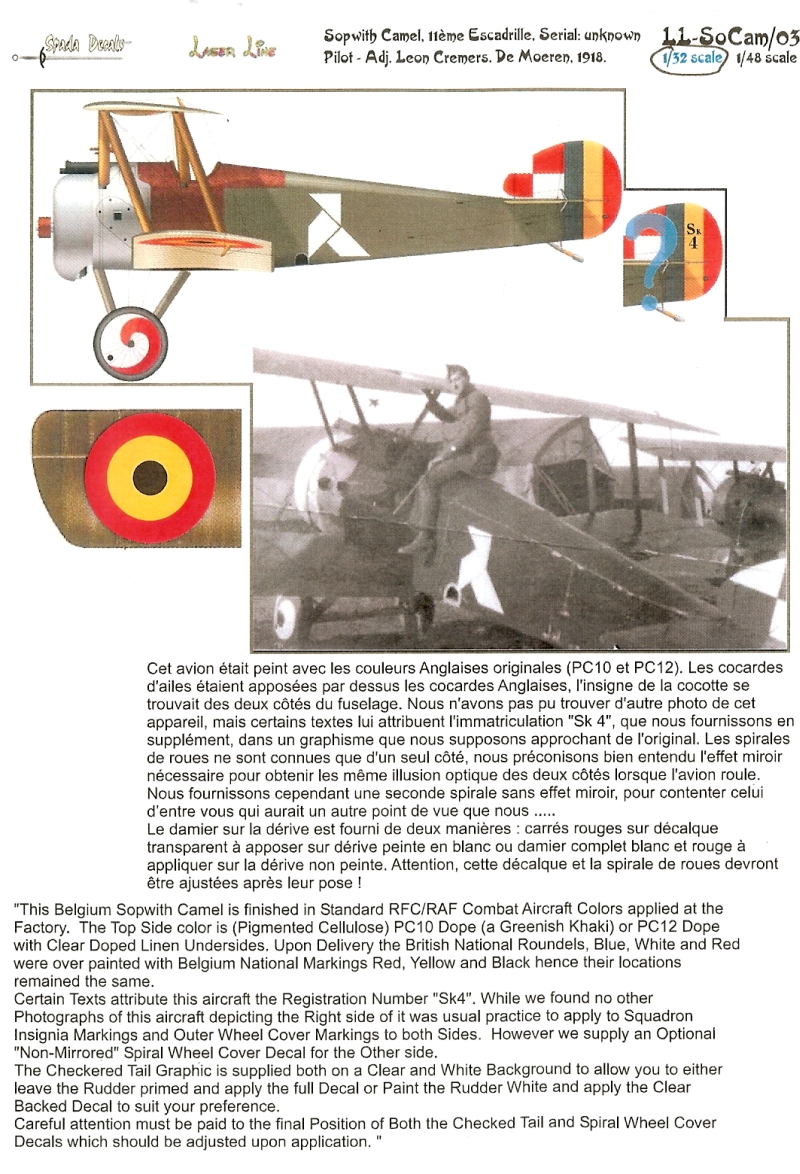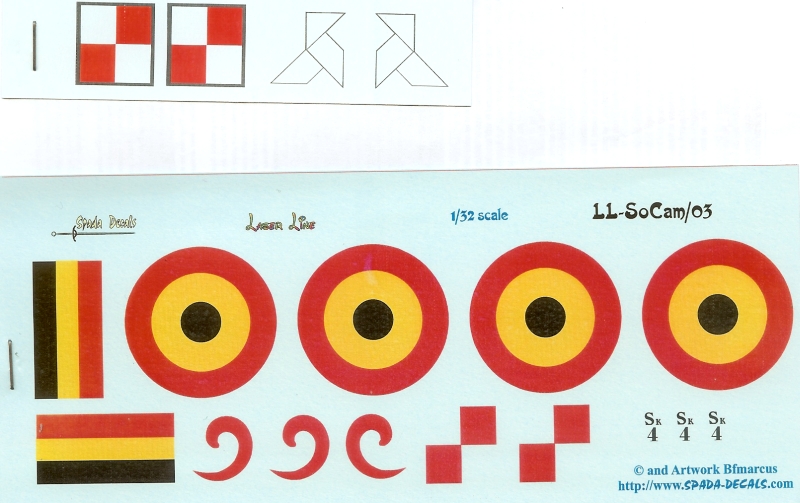 © Matt Gannon 2008
This review was published on Saturday, July 02 2011; Last modified on Wednesday, May 18 2016