Yellow Wings | 32-012 and 32-002: 1/32 scale Midway Madness Douglas SBD Dauntless
Reviewed by Chris Sherland
Yellow Wings Decals has released a stunning decal set for the Douglas Dauntless in 1/32 scale. Clearly prepared to support the pending release of Trumpeter's 1/32 SBD kit, this set can also be used on the Matchbox kit as well.
There are times when a reviewer finds himself out of expletives, and flat stumped for the correct words to use in a review. This set goes well beyond the expectation of what a decal sheet should provide both with actual product as well as accompanying materials. While a set that covers multiple airframes and markings is common, a fresh approach is used here turning that paradigm upside down.
The limited edition sheet focuses on a single airframe throughout its career from delivery through the war covering 5 separate paint schemes (it should be noted that National Insignias are not included in the sheet). Decals are included for all the schemes and there are 12 pages of research and instructions that provide historical information, profiles, and decal placement.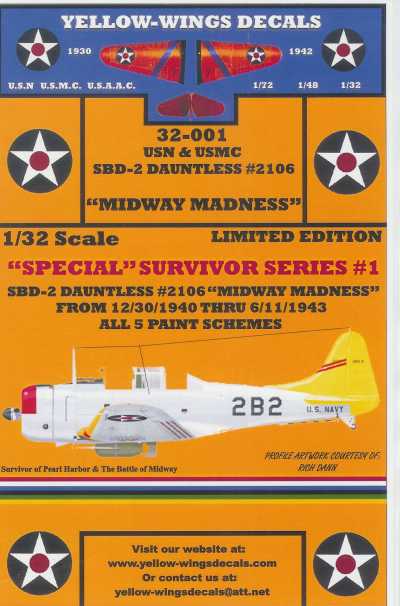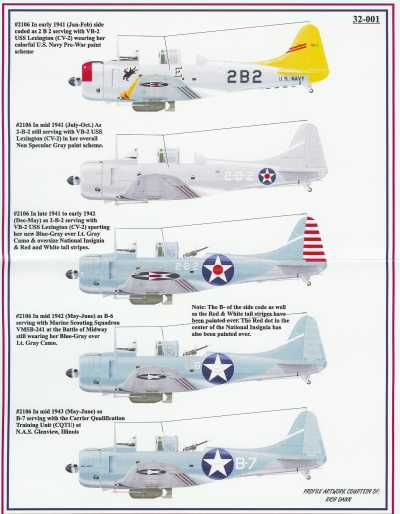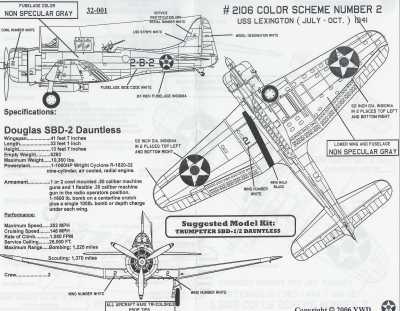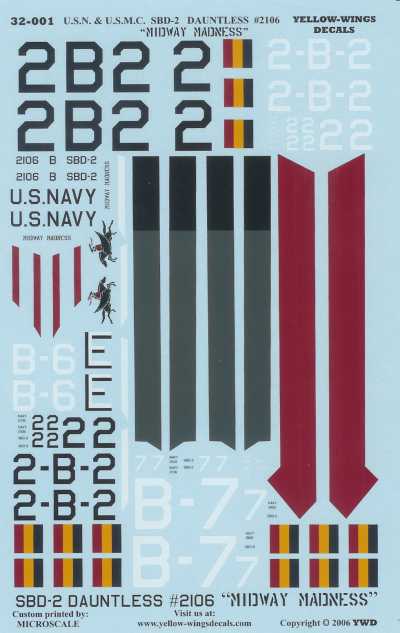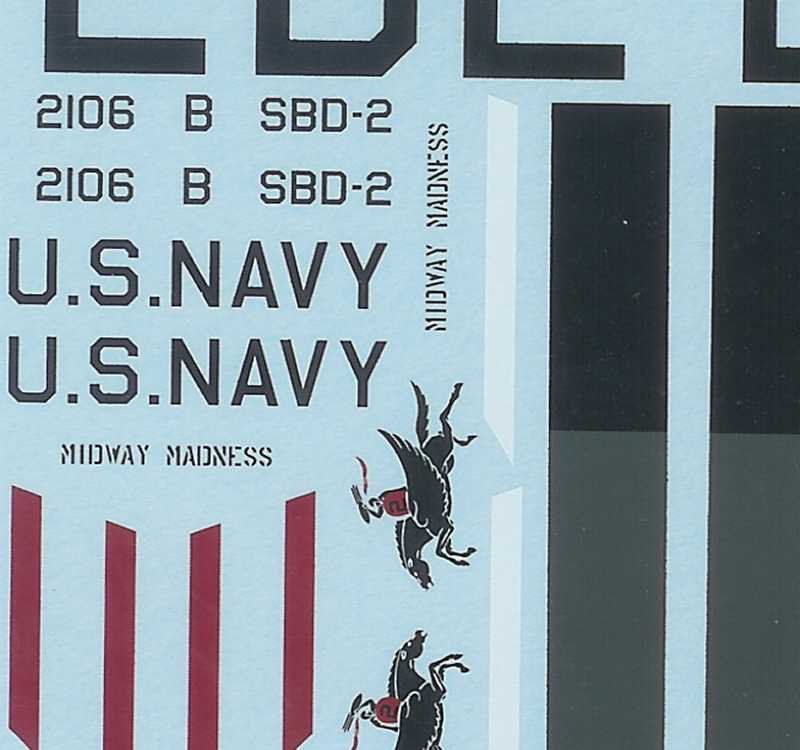 There is no other decal product I know of that covers this type of content, and not only is the set impressive, it contains nothing less than a history lesson on the airframe itself. Valuable as a decal set, the sheet also gives the modeler that glorious feeling that the hobby is full of potential, and that is the stuff that inspires us all to build.
Yellow Wings Decals can be purchased directly from Yellow Wings at their website.
Thanks to Yellow Wings Decals for the review samples.
© Chris Sherland 2006
This review was published on Saturday, July 02 2011; Last modified on Wednesday, May 18 2016