Afterburner | East Coast SuperBug CAGs Part I (F/A-18E/F 32-003)
Reviewed by Ray Peterson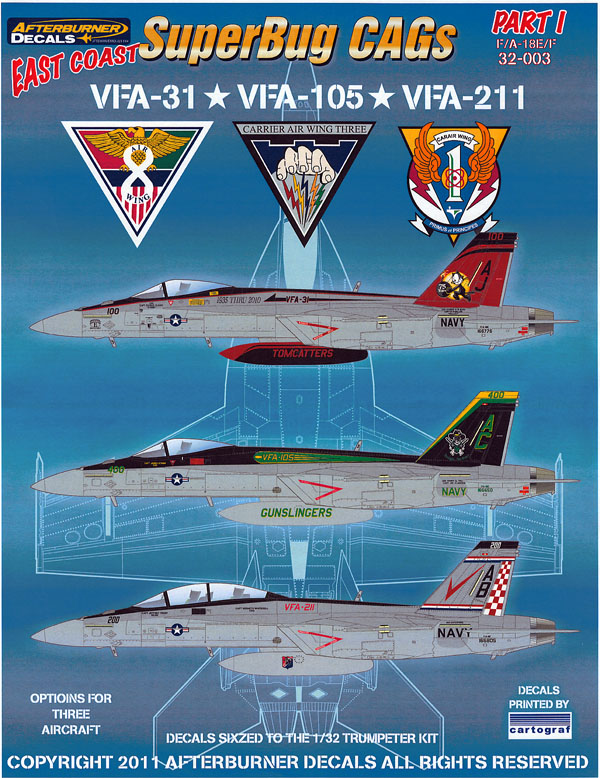 The latest 1/32nd scale decals from Afterburner Decals is their best yet. The set includes decals for 2 F/A-18E´s (VFA-31 & VFA-105) and 1 F/A-18F (VFA-211). These are all CAG birds and carry spectacular full color artwork.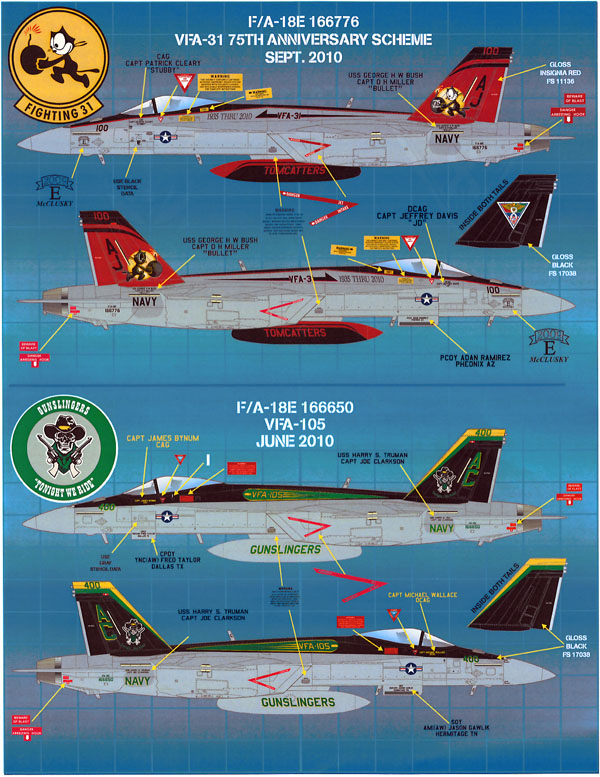 The decals come with 4 pages of 8-1/2 x 11 instructions, 3 pages in full color and 1 page of stencil layout in black and white. The F-18E decals include the VFA-31 CAG bird, painted in the 75th anniversary colors as of Sept. 2010. The Felix the Cat art is outstanding - this is my personal favorite and is going on my F-18E. The other F-18E offered is the VFA-105 CAG bird as of June 2010. It is also very flashy with the green and chrome yellow flashes (note my scanner has shifted the yellow on the decal shots!) and the black tails and uppers.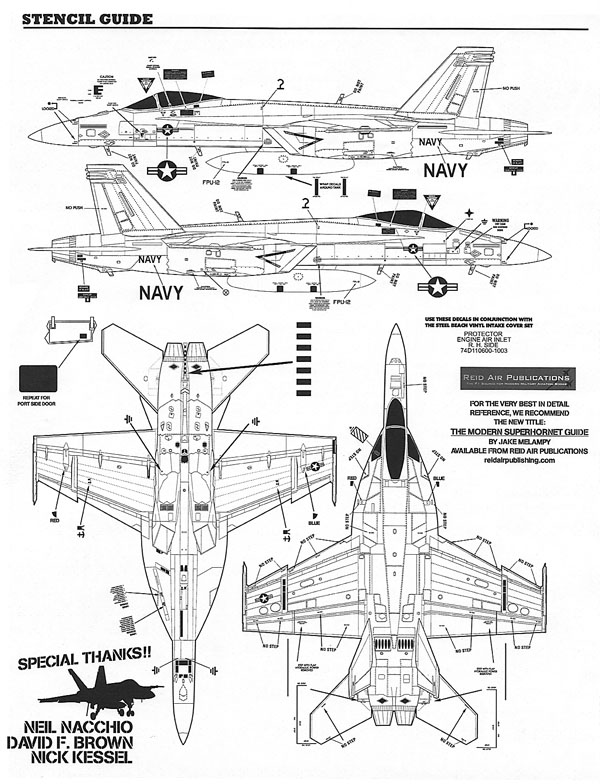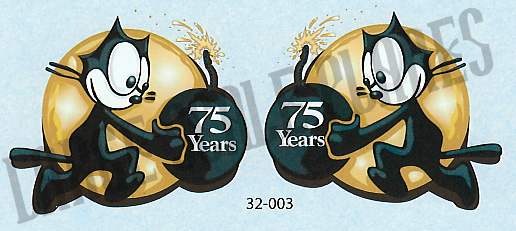 In summary, this new decal sheet is highly, highly recommended for any F/A-18 SuperBug fan. If you own one of the Trumpeter kits, or are even thinking of getting one in the future, you must get this sheet! Also, this may be Afterburner Decals´ last 1/32nd sheet if sales aren´t good. So if there is any doubt, pick a sheet up, it is worth it!!
These decals are available from http://www.afterburnerdecals.com/ .
© Ray Peterson
This review was published on Saturday, July 02 2011; Last modified on Wednesday, May 18 2016