Leading Edge Models | 3217: CF-18 441 Sqdn. D-Day 50 Years Special
Reviewed by Randy Bumgardner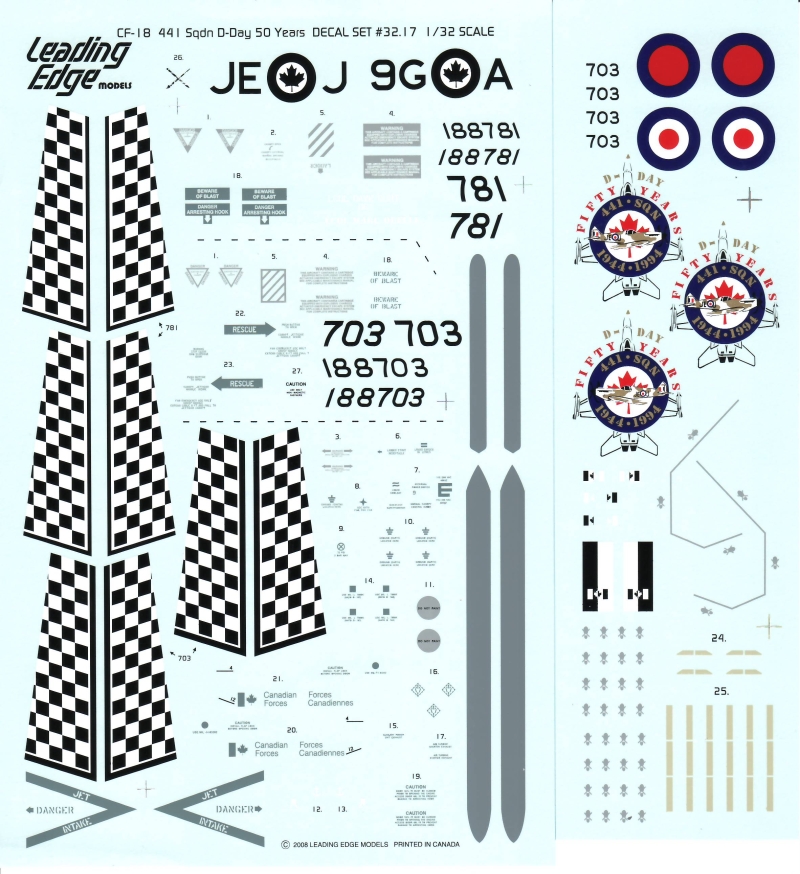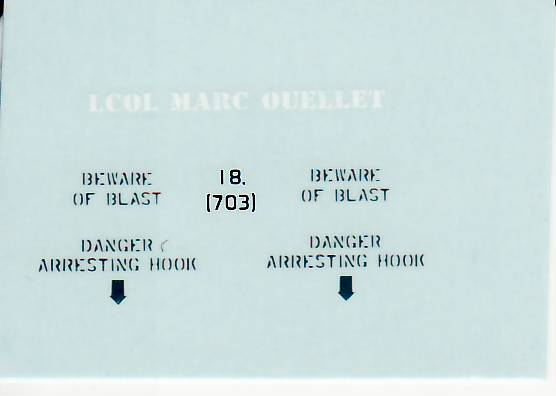 Designed for the Academy F/A-18C, the decals are very nicely done. Leading Edge Models designed and printed the decals themselves and they have done a great job. The registration is dead on and the colors are fantastic. The decal seem to be a little on the thick side, however, they should settle down without problem using a little MicroSol/MicroSet. Because these are short production run sets, there are no guarantees on reprints once the initial run sells out. A caveat from there site reads: "Note that all LEM products are properly printed decals with separate carrier clear for each item although these are produced in small production runs and may not be reprinted." So, if they have something that strikes your fancy, it may not be available when you go back some time later...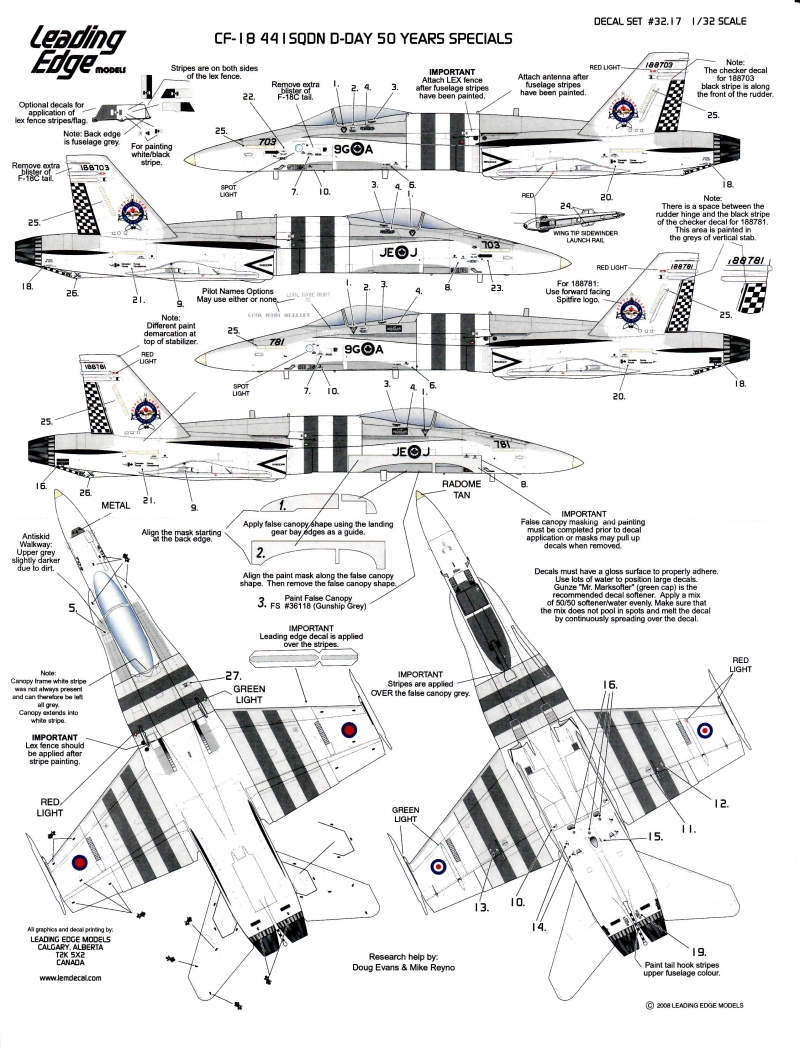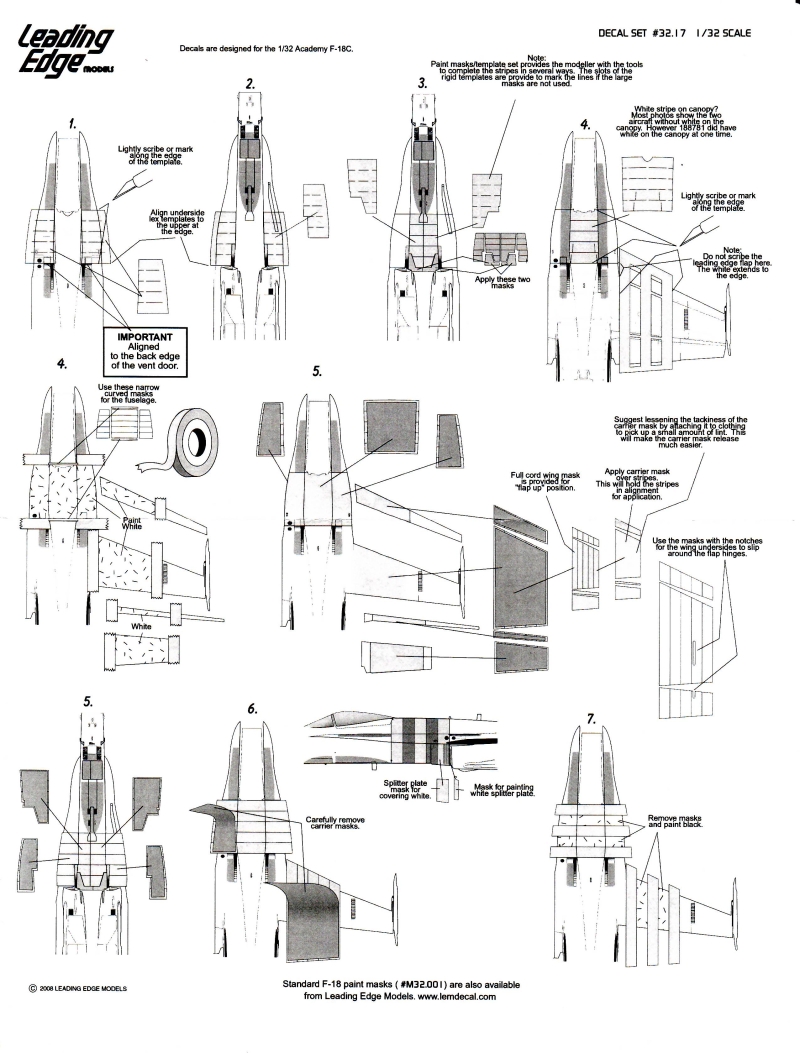 In addition to the great decals, Leading Edge Models goes one better. The Hornet has some "tricky" compound curves on it's fuselage. This can be especially stressful (on the modeler...) when attempting to mask the D-Day stripes. So, to save the modeler's sanity, Leading Edge Models has provided masks for the D-Day stripes as well as the false canopy under the forward fuselage. The modeler is provided with seven sheets of vinyl masks, in addition to some reusable plastic templates. I'm not sure about reusing the masks, but it seems the modeler should be able to squeeze out two uses.
I highly recommend these decals and masks for anyone with an interest in unique aircraft, specifically unique CAF markings.
Reviews samples courtesy of Leading Edge Models, Thank You!
This set and others are available directly from Leading Edge Models.
© Randy Bumgardner 2008
This review was published on Saturday, July 02 2011; Last modified on Wednesday, May 18 2016