Leading Edge Models | 3219: CAF CF-18
Reviewed by Randy Bumgardner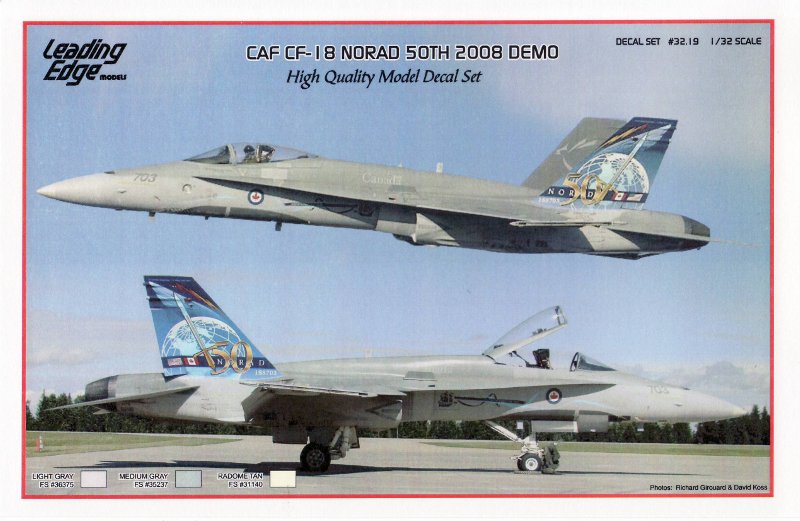 Leading Edge Models latest release, #32.19, is yet another in the spectacular line of specialized CF-18s in the CAF. This particular release is the CF-18 2008 demo aircraft that was painted to celebrate the 50th anniversary of NORAD. Leading Edge Models continues it's trend of very colorful, first class decals for the CF-18.
The highlight of this set is of course the artwork for the outer tail surfaces. The colors and reproduction are simply amazing, and the registration is excellent. The decals come as a single piece for each outer surface of the twin vertical stabilizers. A separate rudder decal is included for those modelers who wish to offset their rudders and need to cut away the rudder section of the larger decal.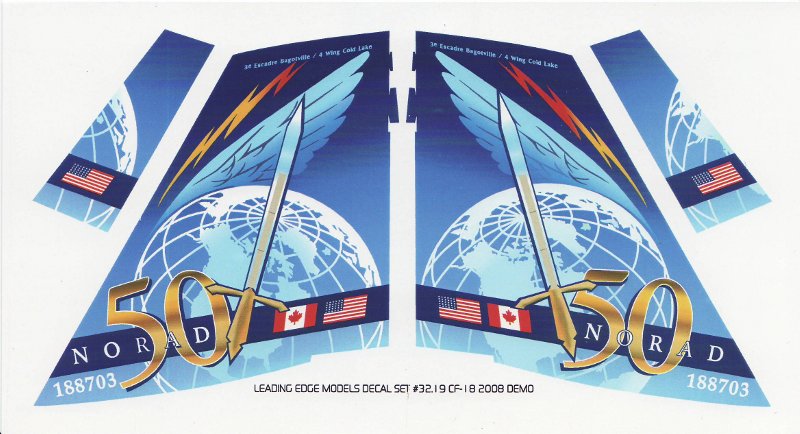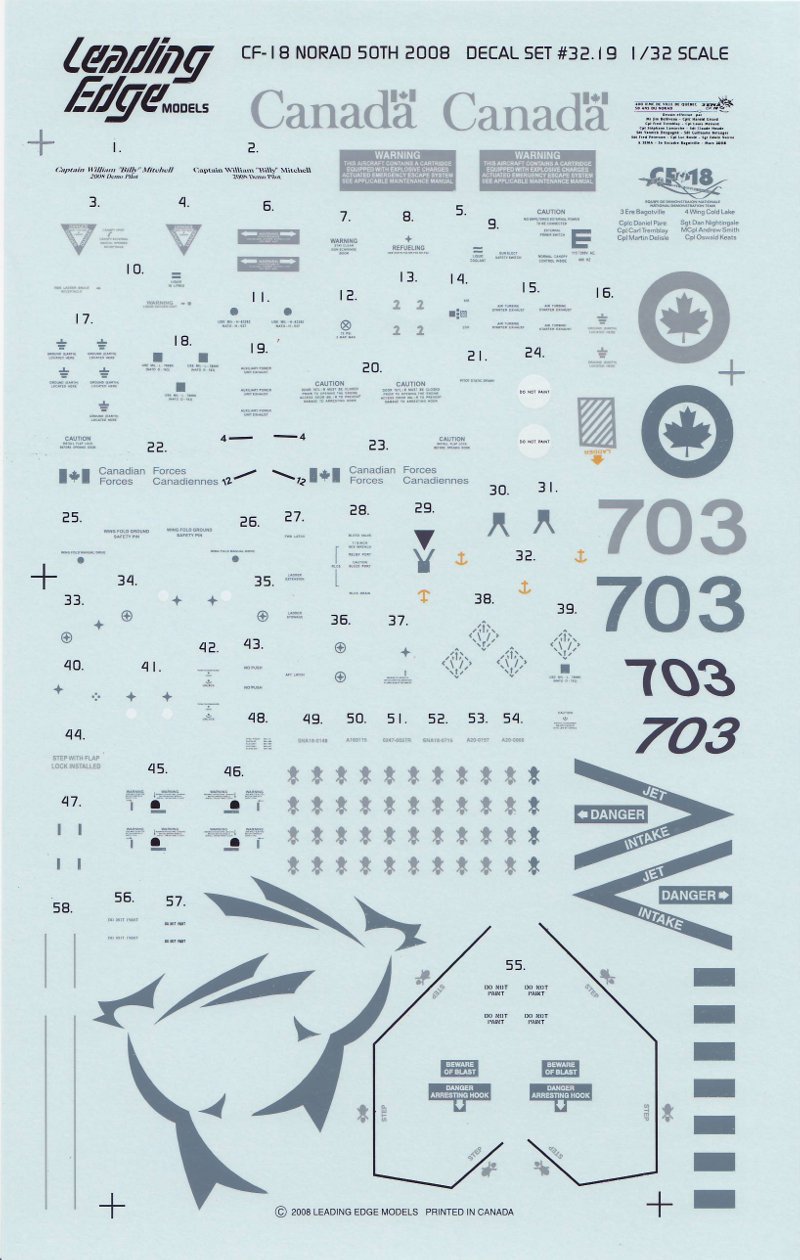 The balance of the decals are also very well done. The colors and artwork are very well done. Leading Edge Models designed and printed the decals themselves and they have done a great job. The registration is dead on and the colors are fantastic. A full set of stencils are provided, including stenciling for the ejection seat and the landing gear. A very nice touch that adds the little details that go a long way.
Because these are short production run sets, there are no guarantees on reprints once the initial run sells out. A caveat from there site reads: "Note that all LEM products are properly printed decals with separate carrier clear for each item although these are produced in small production runs and may not be reprinted." So, if they have something that strikes your fancy, it may not be available when you go back some time later...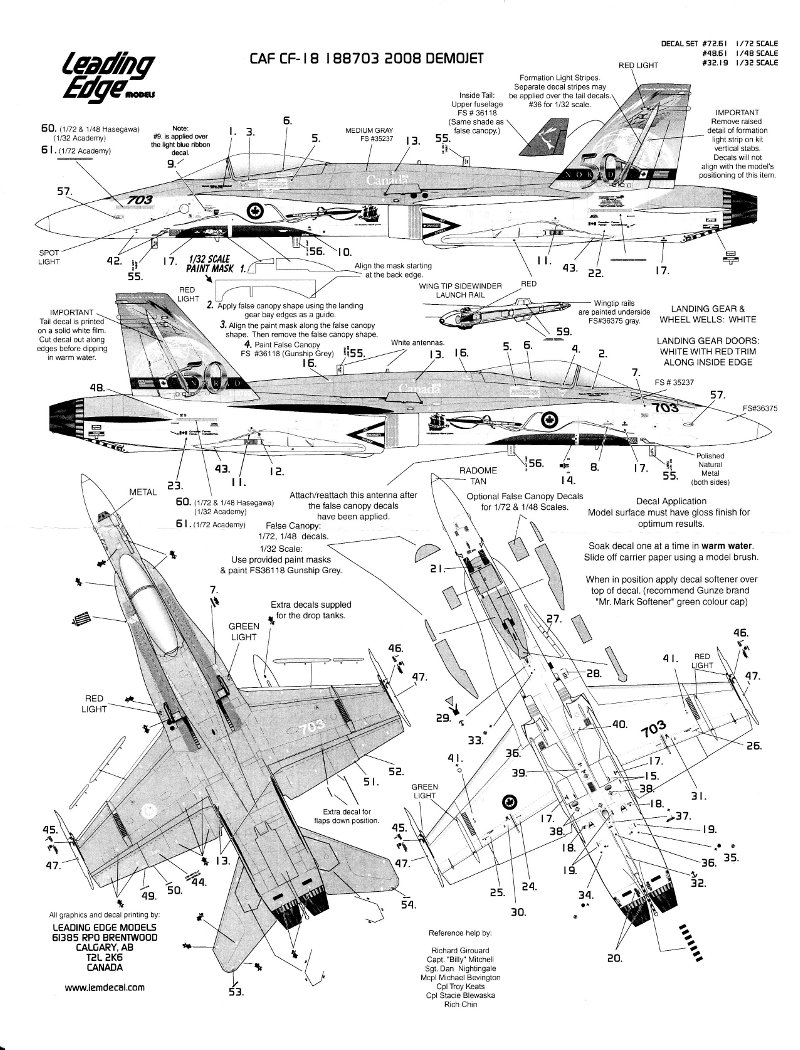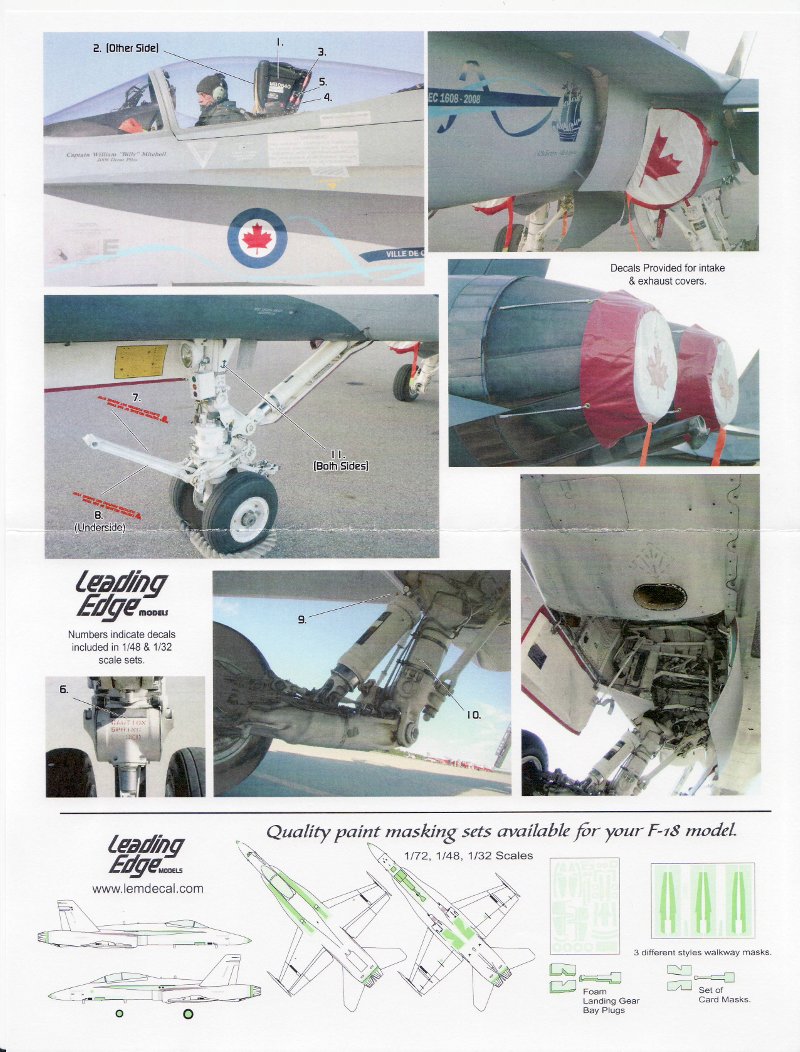 In addition to the great decals, Leading Edge Models goes one better. Canadian Hornets have false canopies painted on the underside of the airframes. So, to save the modeler's sanity, Leading Edge Models has supplied masks for the the false canopy under the forward fuselage. The modeler is provided with a sheet of vinyl masks that they can use to paint this area.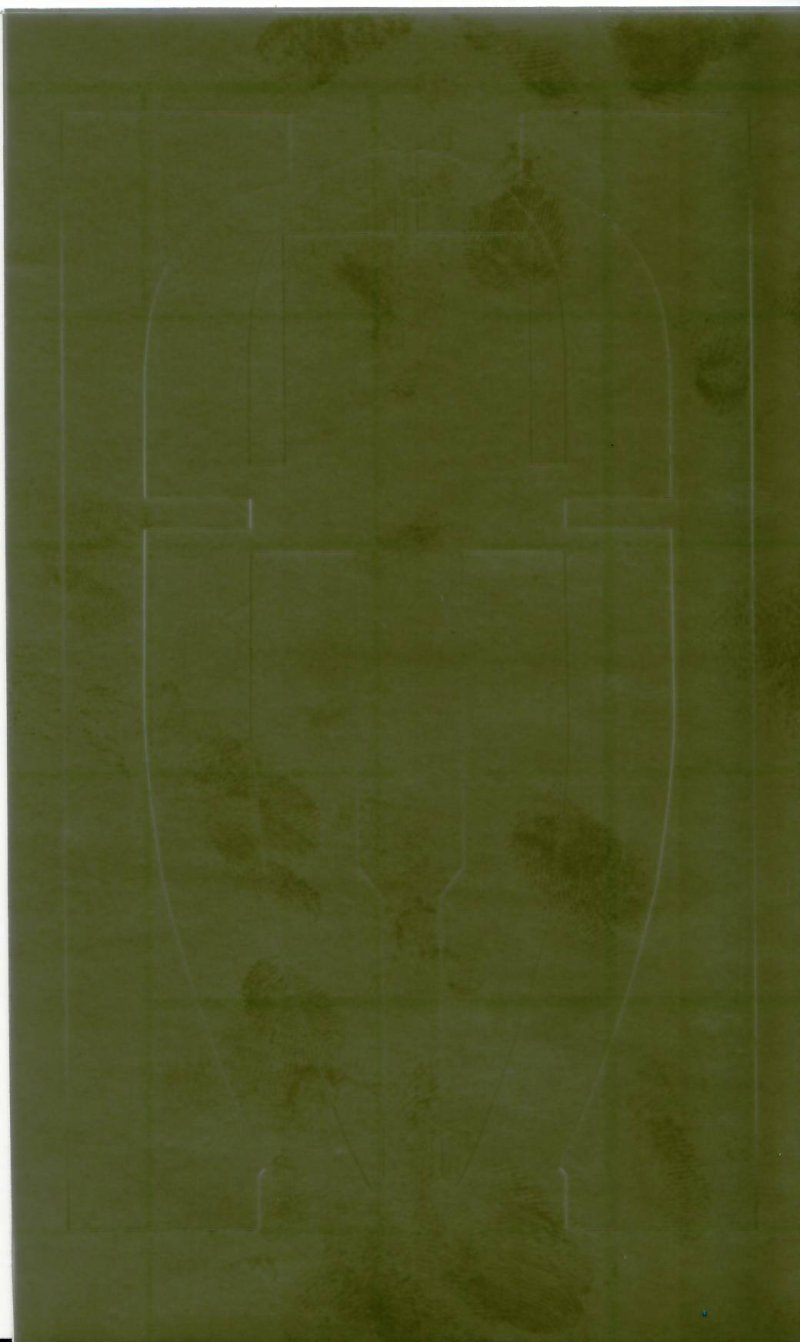 I highly recommend these decals and masks for anyone with an interest in unique aircraft, especially unique CAF markings.
Reviews samples courtesy of Leading Edge Models, Thank You!
This set and others are available directly from Leading Edge Models.
© Randy Bumgardner 2008
This review was published on Saturday, July 02 2011; Last modified on Wednesday, May 18 2016