Leading Edge Models | M32-001: 1/32 F/A-18 Hornet Masks A-D Versions
Reviewed by Randy Bumgardner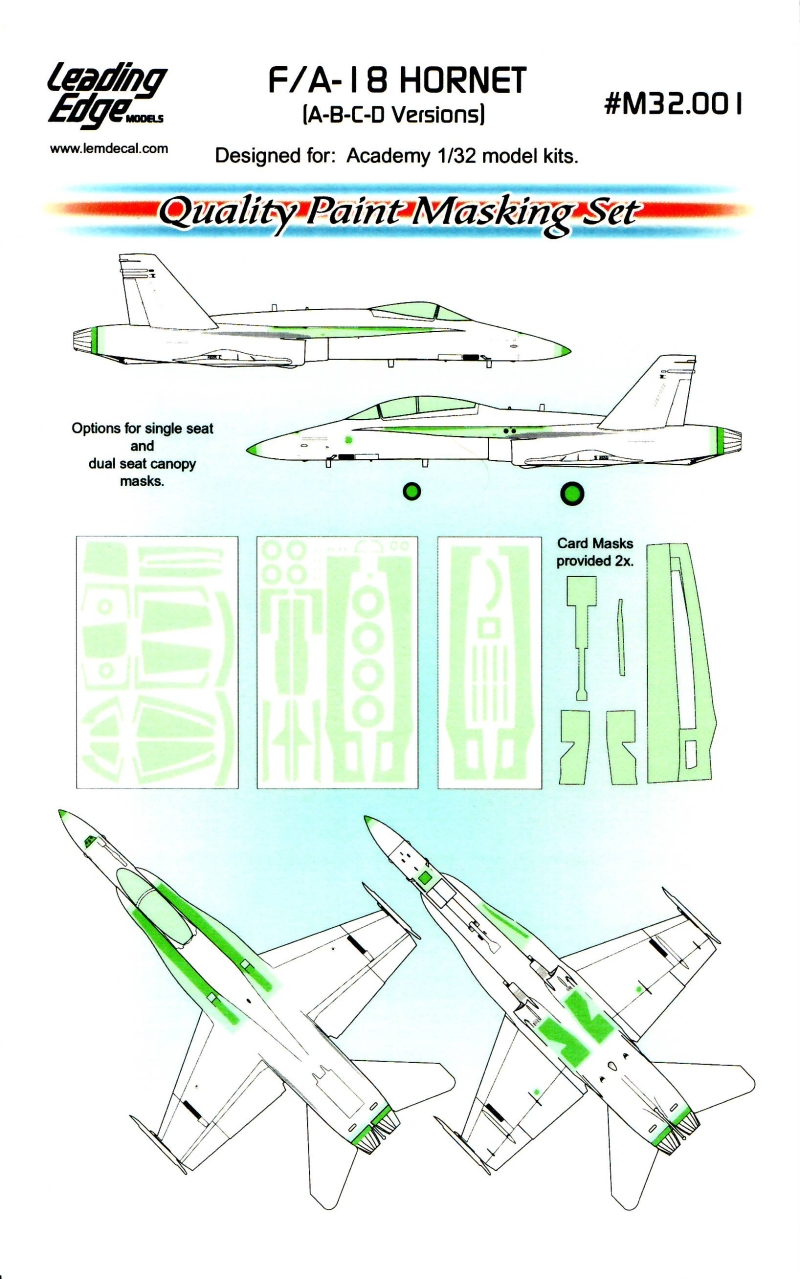 If you're like me, there are certain steps in the modeling process that you just don't like to do. For instance, I've never heard anyone say, "I just love to fill and sand seams! I could do it all day long..." Not once, not ever. Well, masking is one of those chores for me, along with the filling and sanding torture as well. So, imagine my happiness when I received a little bundle of joy from Leading Edge Models. They have just come out with a masking set for the F/A-18 Hornet. The masks will work with any version, 'A' through 'D', and are specifically designed for the Academy kits. Although, I will venture a guess that they will work with the Hasegawa F/A-18A Hornet as well.
In the set, the modeler gets three sheets of vinyl masks, two sheets of laser cut heavy stock cardboard for masking the wheel wells and boarding ladder well, and five pieces of pre-cut foam for masking the intakes and wheel wells. If the modeler is careful and aligns the intake masks carefully, a nice boundary between the external fuselage color and the internal intake trunk color can be achieved. The cardboard/foam wheel well masks are an excellent idea and certainly surpass stuffing the wells with either Blu-Tack or wet tissue paper.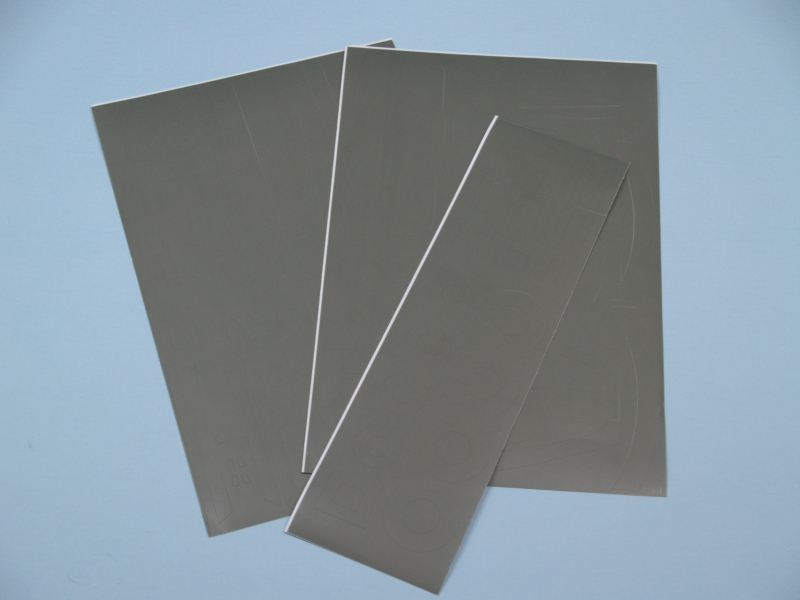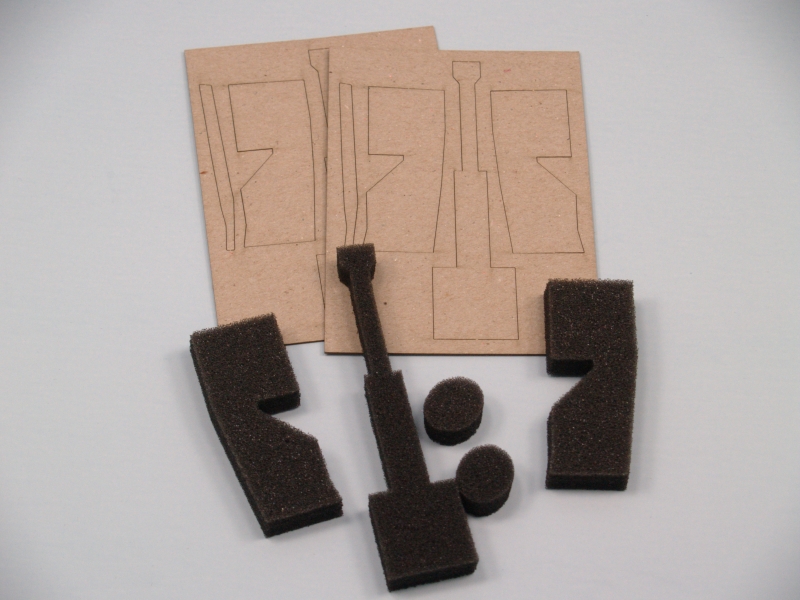 The three vinyl sheets contain masks for the canopies (both single and double seater), windscreen, wheels, and various antennas and panels around the airframe. Masks are also supplied that will "frame out" the wheel wells, giving the modeler a choice of how to paint them – either painting them prior to applying the airframe colors and using the cardboard/foam masks or painting them after the airframe colors are applied using the "framing" masks. The modeler also receives masks for the walkways that extend along either side of the cockpit. A very nice touch.
The instructions are well illustrated and well detailed. There are lots of notes on the sheet, so the modeler should pay attention to the particular area that is being masked. The instructions clearly show, for each mask sheet, which masks are applied to which area of the aircraft.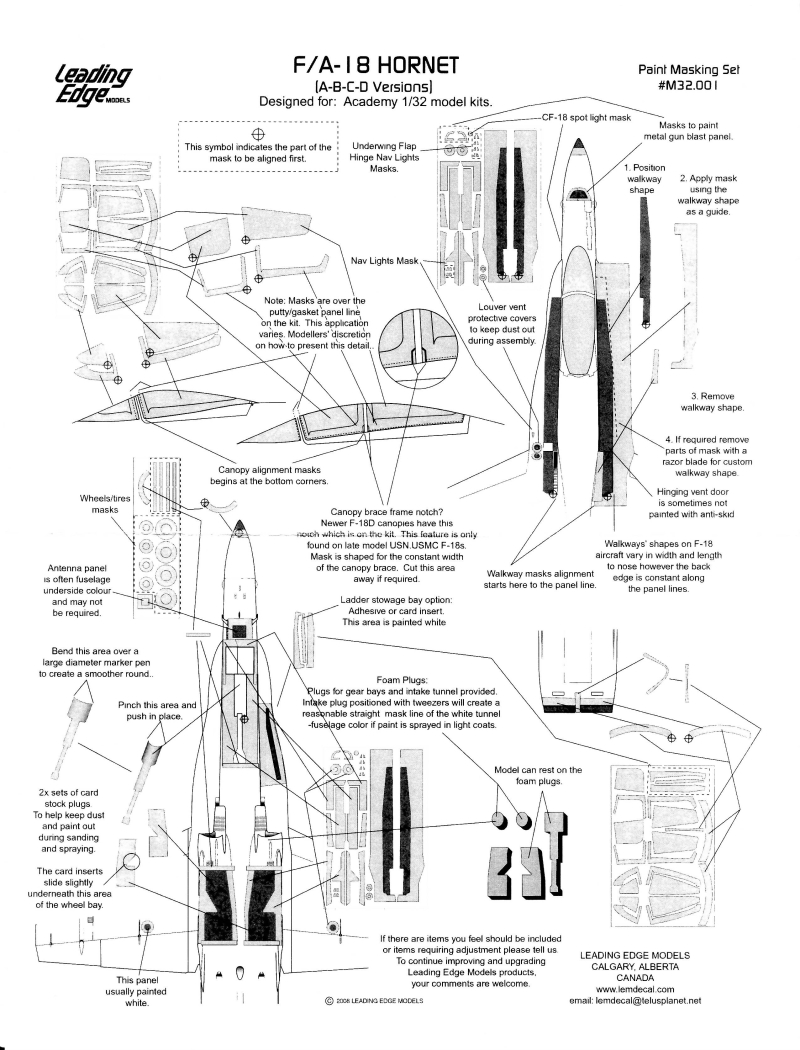 Leading Edge has produced a fine set of masks for the big scale Hornets. If you are planning on building a large scale Hornet, or are currently building one, and want to make at least one chore much easier, then you should get a set of these masks.
Highly Recommended!
Review sample courtesy of Leading Edge Models. Thank You!
© Randy Bumgardner 2008
This review was published on Saturday, July 02 2011; Last modified on Saturday, February 04 2017