Cutting Edge Modelworks | CEC32030 F-4C/D/E/G/J Intakes for Tamiya
Reviewed by Vernon Rabbetts
The intakes on the Tamiya Phantom series are infamous in the modelling community and up until now the options have been limited to putty and elbow grease or the Seamless Suckers offering. Cutting Edge now step into the fray with their set CEC32030, which according to the blurb is the way Tamiya should have moulded them in the first place.
Here I will simply review the set I received and not the product in general.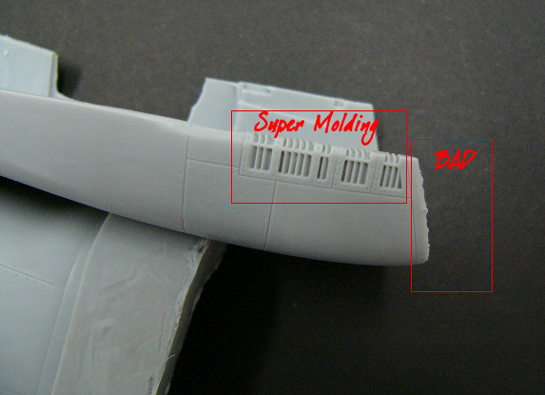 The moulding on this set is absolutely superb as can be seen by the grilles on top and underneath the intake trunking. End of discussion this is simply the nicest resin molding I've ever seen. Instructions scribed on the inner surfaces should make construction easy.
On looking closer however, I was a little upset to see that the mating surface inside the left intake was extremely rough and had a large build up of excess resin. For this to match the model properly, you'd have to carve it all out and apply tons of putty and elbow grease, seeing as I wanted to avoid just this by buying resin in the first place I was not a happy bunny. A mood intensified by the lumpiness of the intake lip.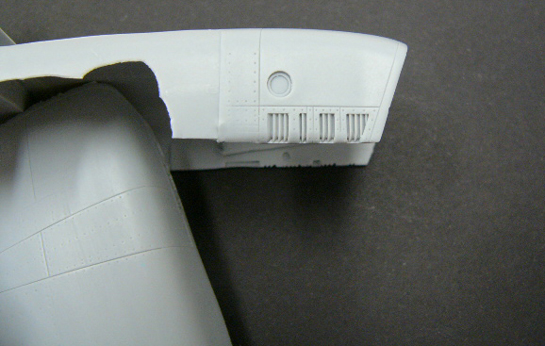 I contacted Meteor Productions to ask if this was the norm and they were in fairness very helpful. But the problem remains that when you order by internet you're normally doing it because you can't get the product locally, in my case Singapore. Had Meteor or Cutting Edge just done five seconds of quality control on this set, this wouldn't be an issue, but now I'm going to have to pay for sending it back to the US and wait for a new set to come back.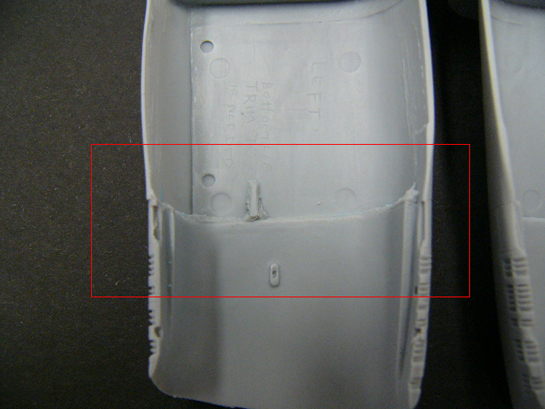 Anyway, like I said at the beginning of the review, the moulding on the right intake and outside of the left intake is just the best there is. I will continue to buy Cutting Edge products because as previous examples have shown, they are superb. But can I recommend this set today to other modellers?
Not today.
© Vernon Rabbetts 2004
This review was published on Saturday, July 02 2011; Last modified on Wednesday, May 18 2016