Twobobs Aviation Graphics | 32059: 1/32 F/A-18B
Reviewed by Mark Proulx
Twobobs Aviation Graphics has just released a very impressive decal package to dress up the Academy F/A-18B Hornet in 1/32nd scale.
Product 32-059 supplies markings for no less than five aggressor F/A-18B's from VFA-125 Rough Raiders:
F/A-18B 401 BuNo 162885 circa Sept 2009
F/A-18B 400 BuNo 162402 circa Aug 2009
F/A-18B 402 BuNo 162864 circa Mar 2008
F/A-18B 325 BuNo 162850 circa May 2005
F/A-18B 327 BuNo 162876 circa Nov 2005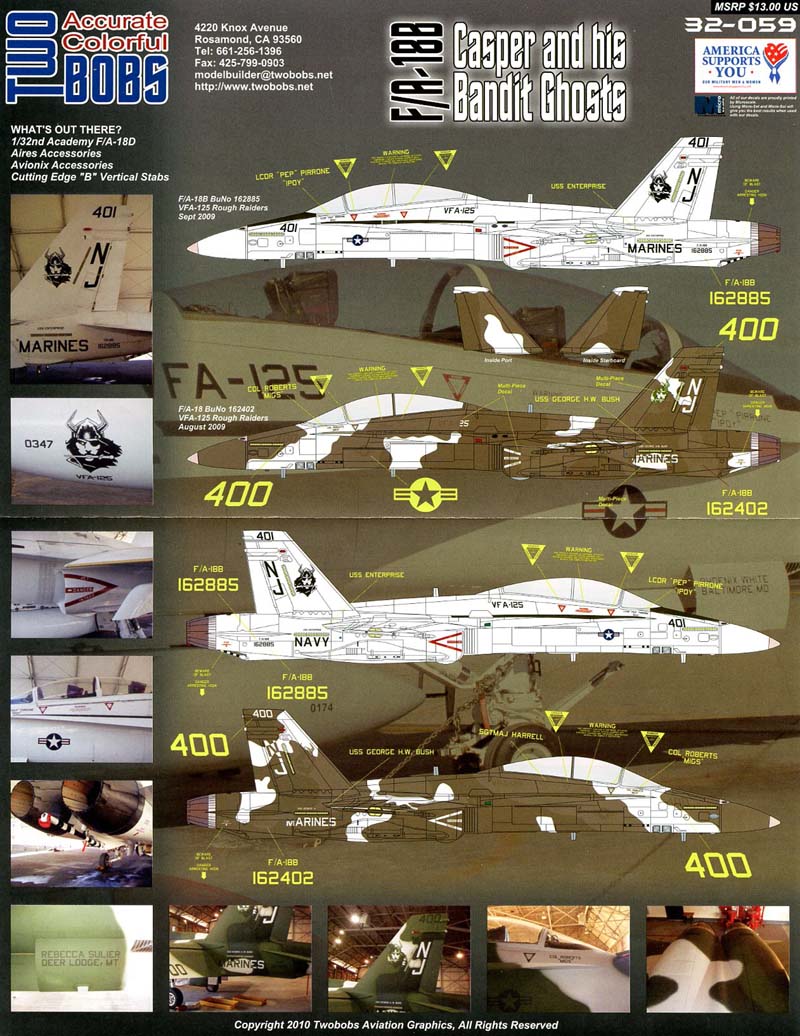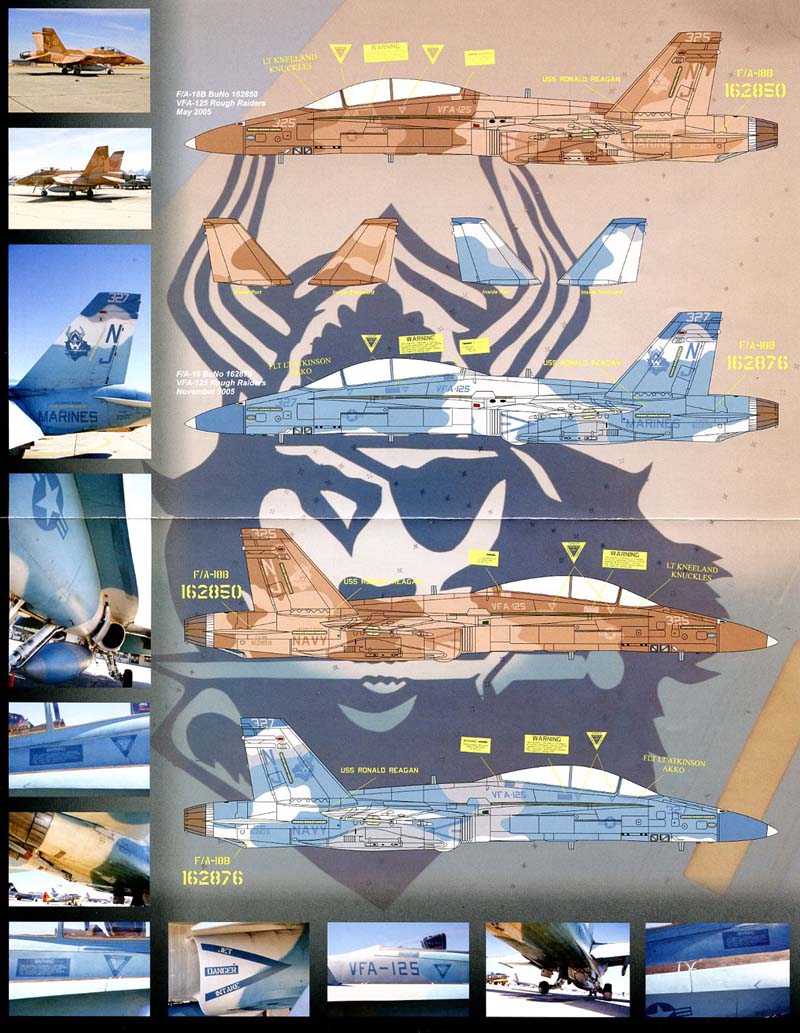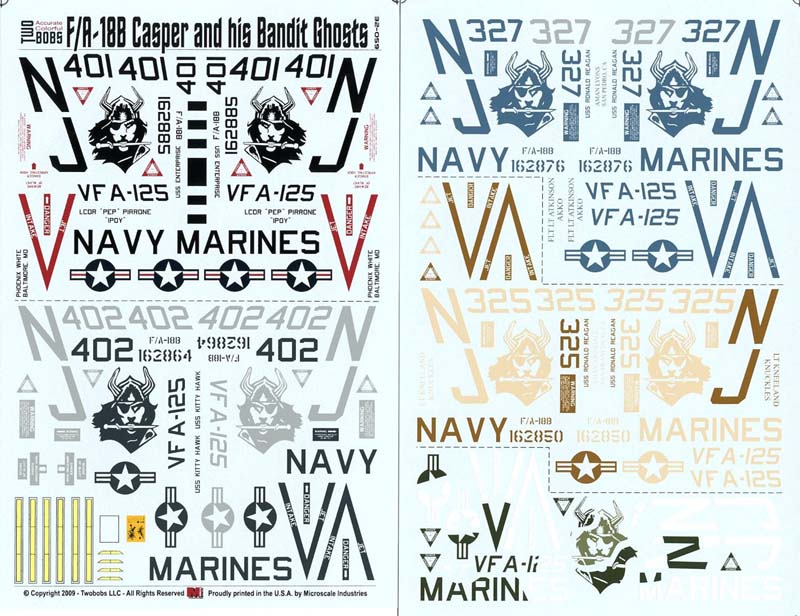 I am always impressed with the instructions supplied by Twobobs, and this set is a real treat! There are three pages of color instructions filled with thumbnail images of the subject aircraft. Note: Scans are provided for two pages for representational purposes only. This includes overall color views of each aircraft. Twobobs also include painting details for the inner surfaces of the vertical surfaces, which are frequently obliterated in side profiles. There should be no questions here as to how to finish your model! Also included are color chips and paint references. Color matches are provided for Testors, Humbrol, Gunze Sangyo and Xtracrylics paints. Given the extensive nature of the profiles provided, there was no room to include text details about VFA-125. However, I am sure that they are well covered by the various Internet sites.
The modeler has a number of various color combinations to work with. Some are more elaborate like the multi-colored F/A-18B BuNo 162876 to the simplistic in F/A-18B BuNo 162885.
The decals are printed over four pages for the 1/32nd scale release. There are two large pages and two smaller pages. Note: Only the large, two page markings are attached with this review. I am confident the decals will be trouble free, being printed by Microscale Industries.
Aggressor schemes are always popular with modelers due to their colourful paint schemes and the important roles they play. With five markings choices, this set of markings for VFA-125 represents great value for your dollar and I recommend them to anyone wishing to spruce up their F/A-18B.
Review sample compliments of Twobobs Aviation Graphics.
© Mark Proulx 2005
This review was published on Saturday, July 02 2011; Last modified on Saturday, February 04 2017