Fotocut | Lewis Gun
Reviewed by Randy Bumgardner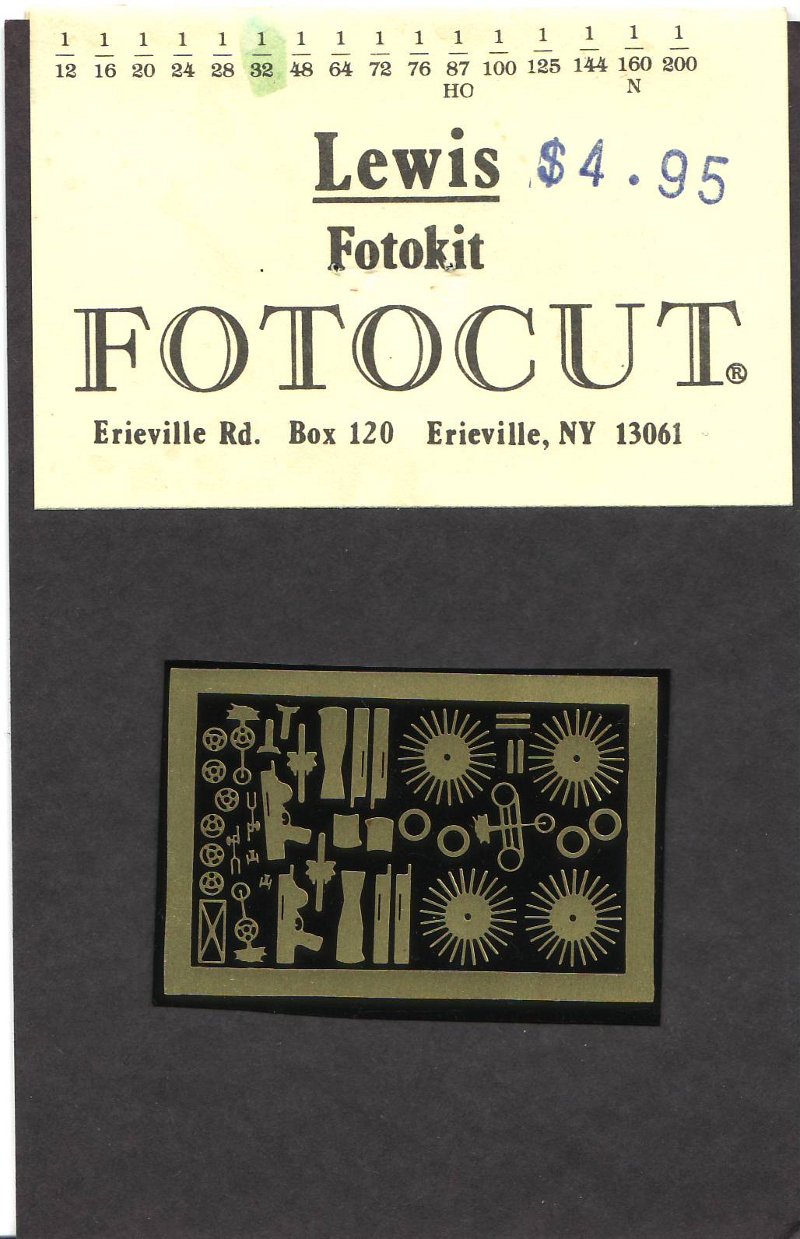 So, show of hands... How many of us have been bitten by carpet monster while cutting photo-etch parts from the fret? You know, you make that last cut and BOING – away flies the part, never to be seen again. Well, Fotocut has a novel approach to this problem – get rid of the fret. There is no cutting, so there is no fear of losing the part. Fotocut ship their photo-etch products adhered to a strip of backing material via a clear lacquer. To remove a photo-etch part, simply peel the backing away from the part. If the part is too small or too fragile, a drop of isopropyl alcohol will nicely dissolve the lacquer adhesive.
This set, in addition to some sheet stock and tubing, will assemble into a 1918 0.30 cal Lewis Machine Gun. So, say your interested in making your own Lewis gun for a model you've been working on. You are interested in scratchbuilding the gun, but are a little hesitant. Look no farther, Fotocut comes to your aid. Armed with the aforementioned polystyrene sheet and tubing, this photo-etch set, and a file and scalpel, you can build either a pair of single mount guns or a twin Lewis mount.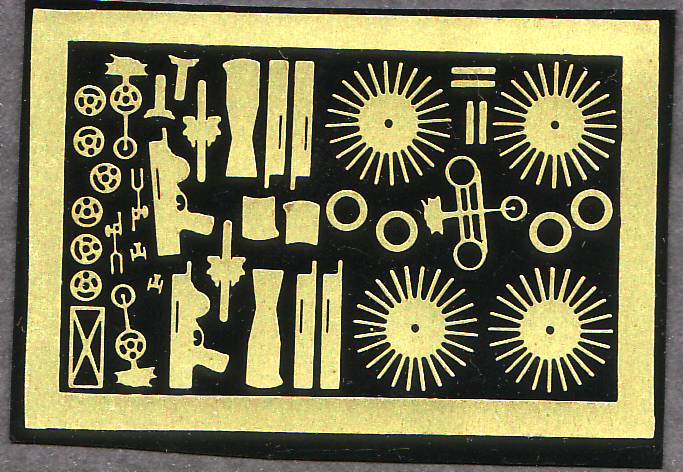 The overall detail, as shown in the images, is very good. The various gun yokes and gunsights are all present, and will look great once painted and in place. Each of these sets is produced with Fotocut's attention to detail. The parts are petite and very well done. The detail is very nice and will make a great addition. The instructions provide a detailed view of the parts and the associated part numbers. The instructions are quite clear, and the modeler should have no trouble building the gun(s). However, be sure to follow the instructions closely. Even though the instructions are written clearly, it would not hurt to go over them prior to removing the parts from the backing and applying glue to the sheet styrene.
This and other great Fotocut products are available directly from Fotocut.
A very special "Thank You!" to Fred 'oleetcherfred' Hultberg for the review sample.
For more information, including ordering contact Fotocut.
Or, via regular mail:
FOTOCUT
Fred Hultberg
Box 120
Erieville, NY 13061
© Randy Bumgardner 2009
This review was published on Saturday, July 02 2011; Last modified on Wednesday, May 18 2016