MasterCasters | 1/32 Modern RAF Pilot
Reviewed by John Wilkes
Over the years I have been one person who has always believed that a figure with your models make all the difference and gives it a feel of being a miniature of life instead of being just another plastic representation of an aircraft. When ever I did a modern RAF aircraft I was always stumped as there were very few RAF Pilots available and what was out there was either old and I had used it or it wasn't that good.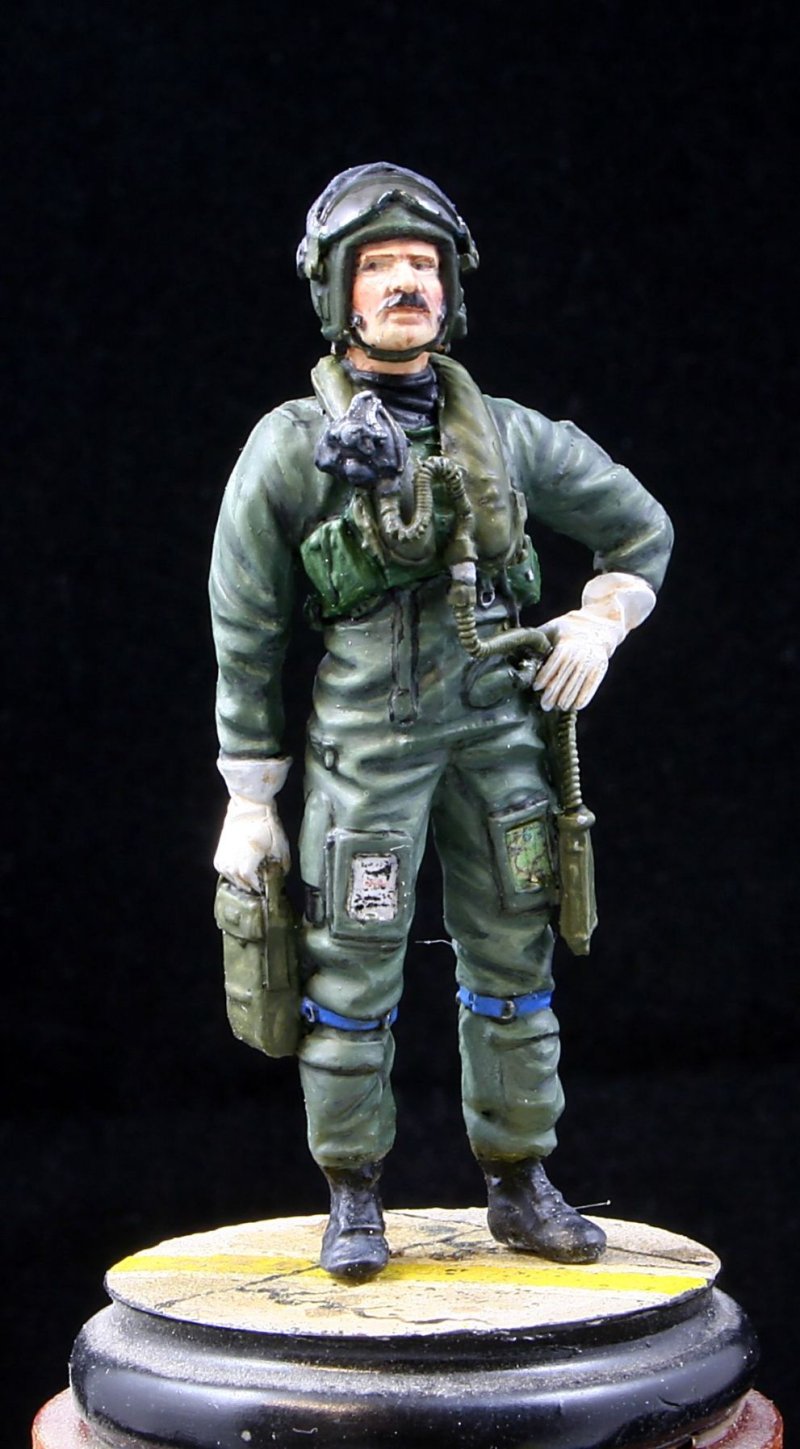 When Mastercasters announced the imminent release of their new line of figures in 1/32 scale I found myself watching their website intently awaiting the arrival of their new line. One of the first batch was this RAF pilot in Immersion suit and he will be suitable for most modern RAF Jets. The sculpting is by Jim Raynor and the poses are dynamic instead of just sat holding the control stick or throttle. When these figures landed on the door step I took some time to look over them. They are cast in a light grey resin which showed no signs of air bubbles or warping. Technically the RAF pilot seems a little thin especially with the full immersion suit over his G pants and thermal underwear, however, this does not detract form the subject matter and I believe I am right in saying that this is the first 32 scale figure in this type of flying suit. He is wearing the later 1980s to '90s helmet so he could easily go with a multitude of aircraft which are operating over water. The six parts that go to make him are very simple to remove from the casting block and construct in a matter of a few minutes. I had to use a little filler on the arm joints but that was about it. The Oxygen mask and hoses are delicate and I found they were flexible enough to bend to a slightly more natural position instead of the way it is represented in the kit. A couple of evenings painting and I had a pleasing result which I am sure will be used in the future to add life to one of my projects. All in all I can recommend the RAF pilot and am currently working on the next two for review. As there were no instructions with the figure I searched the web and found suitable photographs to use as reference in a matter of minutes. Well done to Mastercasters for being so bold to tackle such subjects which are sadly overlooked by others. The map used in the knee pocket was copied from the web onto light weight paper and stuck with thin PVA glue then just coated with a gloss to represent the acetate covering on the real thing.
The figures retail for £8.95 through the MasterCasters website or any stockists of MasterCasters products.
© John Wilkes 2008
This review was published on Saturday, July 02 2011; Last modified on Wednesday, May 18 2016