Gator's | Paint Masks
Reviewed by Chris Sherland
Paint masks have been popular in large scale modeling for a few years now, with the majority of products coming from Eastern Europe. Gator's Paint Mask has introduced a line of paint masks for a broad spectrum of modeling projects. The aircraft paint mask line is quite bold and includes various sizes of national insignia, ID letters and numbers in correct fonts, civilian aviation lettering, and even camouflage patterns!
A full list of aircraft paint mask products as well as ordering instructions can be found Gator's website.
The masks themselves are of high quality and come with a two page very detailed instruction sheet.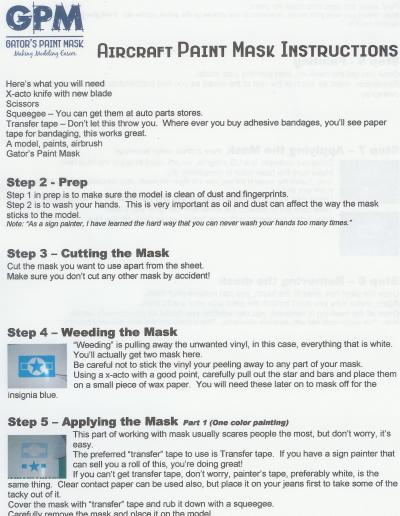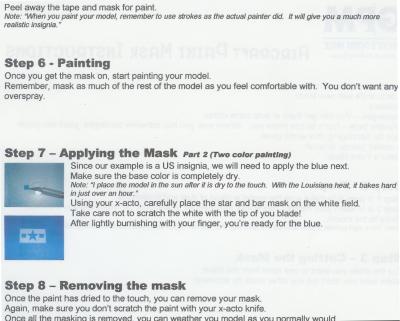 The review samples we received (USAAF National Insignia, USAAF stencil, and non stencil, letters and numbers) were of very high quality. The carrier mask paper is a bit thicker than some of the other products on the market, but the quality and accuracy of cuts is quite high making them just as easy to use as any other masking product we've seen.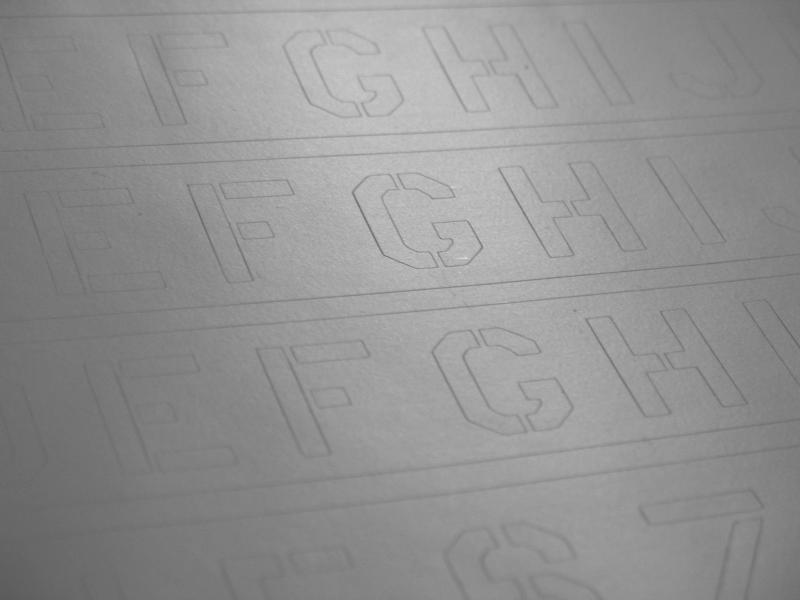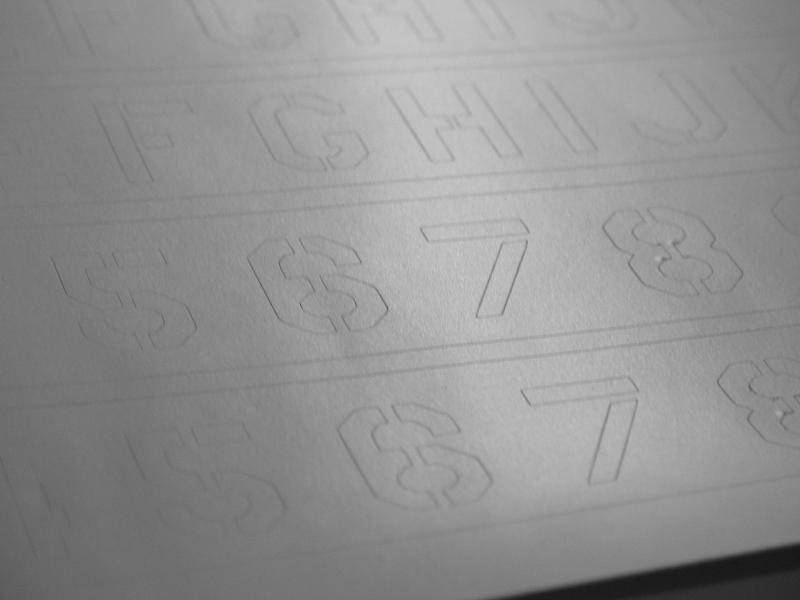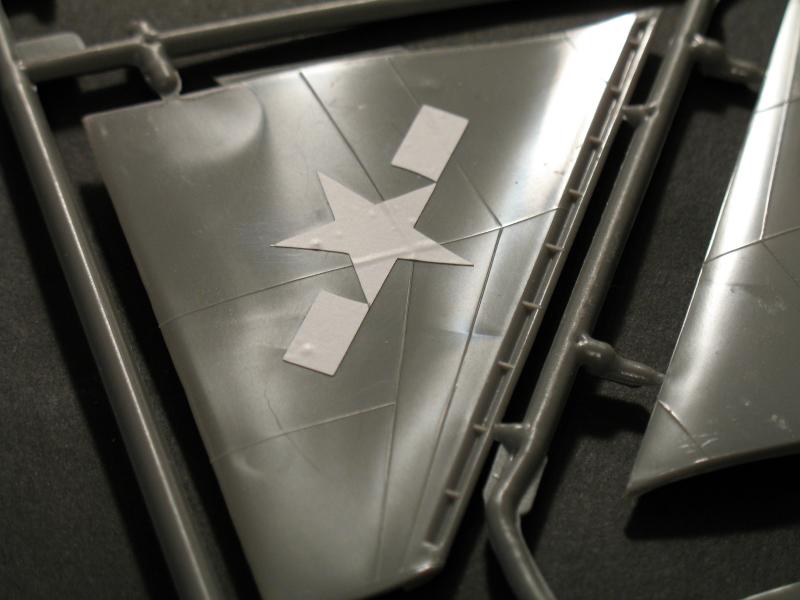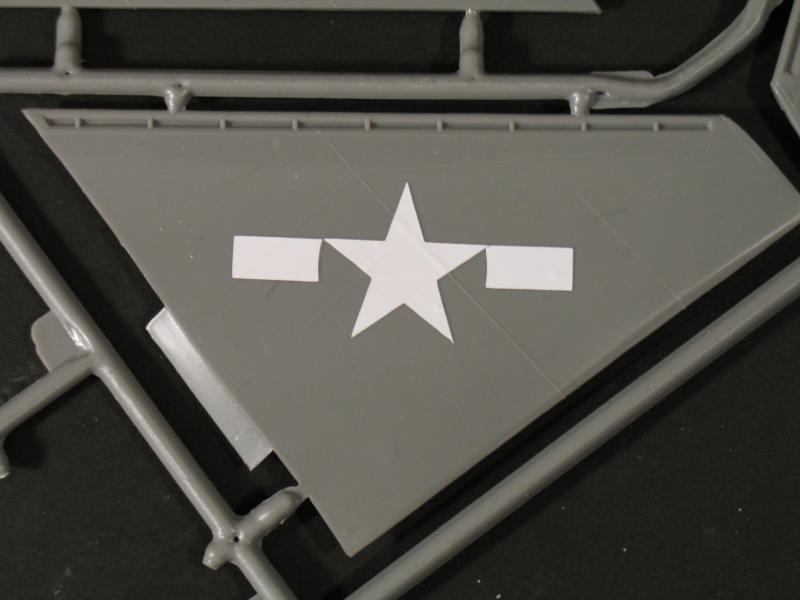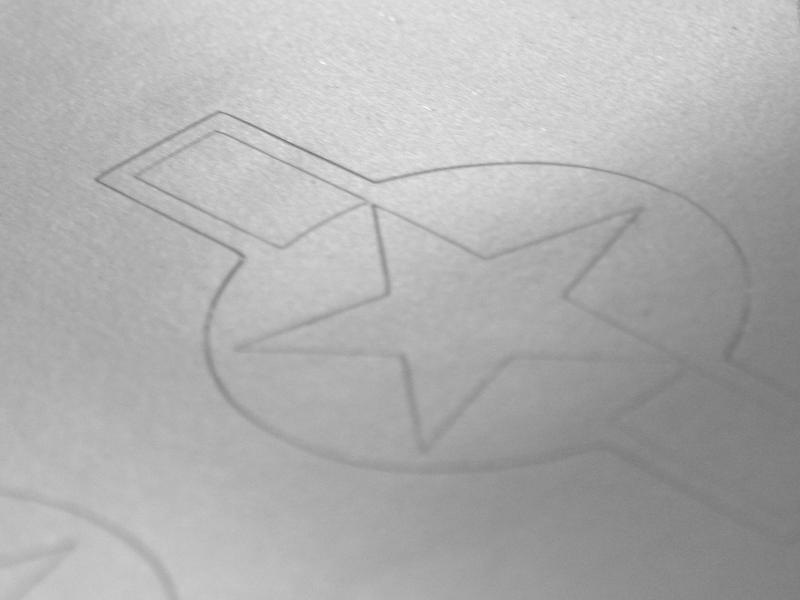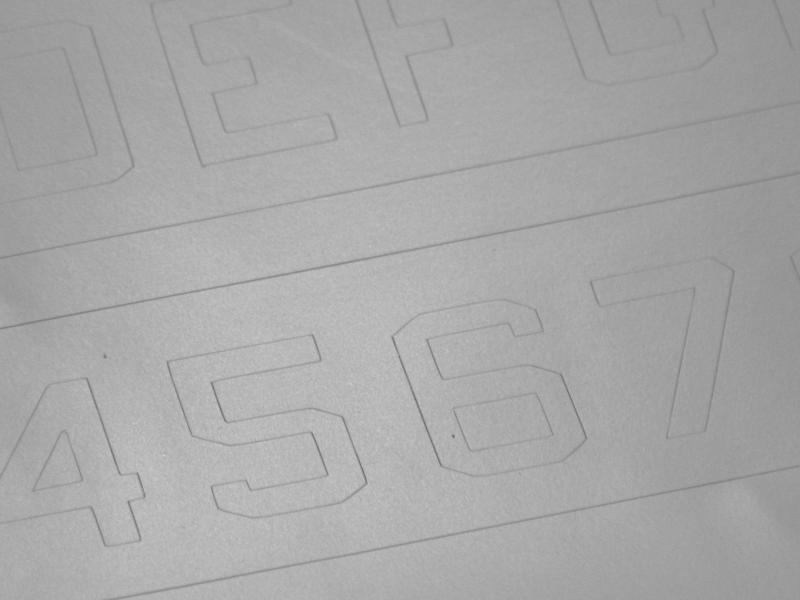 I would highly recommend these sets for anyone looking for a spray mask solution. Gator's Paint Mask sets are also quite reasonably priced and offer manufacture and distribution within the USA (good for CONUS customers).
Review sample courtesy of Gator's Paint Mask.
© Chris Sherland 2006
This review was published on Saturday, July 02 2011; Last modified on Wednesday, May 18 2016